Glanza is a new addition by the Toyota brand in 2019. Though it won't appear with a long list of surprises as it is almost a copy of Baleno, Toyota Glanza will surely target mid-range customers and will give a great experience in city life and on long tours. Some of the vital pointers that you must be aware of are: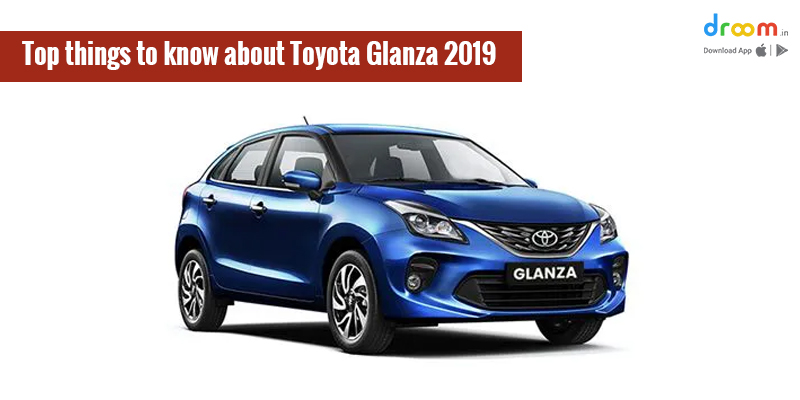 Launch
It is expected that in the first or second week of June 2019, Toyota Glanza will be launched in India. The pre-booking of the car will start soon, and we can expect that Toyota dealerships all over the country will start accepting bookings shortly.
Collaboration
Suzuki is a Japanese automobile manufacturer that offers cars to Maruti and Toyota. In 2017, Suzuki and Toyota officially confirmed that they will take a step forward towards business partnership by focusing on environmental, informational and safety technologies. Both companies decided to establish an implementation framework and started a collaborative effort globally for product sharing. Long after their collaboration, the first product they are coming up with is Toyota Glanza.
Inspiration car
The car Toyota Glanza is based on Maruti Suzuki Baleno. It is almost the same hatchback model with slight alterations. Toyota has shown the car outlook in a teaser which shows the car is exactly like Maruti Baleno. Suzuki Baleno has been modified by Toyota to give a new look as Toyota Glanza.
Variants
Toyota is introducing two variants in Glanza. One will be G or GX and the other one will be V, the top-end model. Zeta and Alpha variant of Baleno will be offered to Toyota to make GX and V variant of Glanza respectively. Alpha is the top end model of Baleno, so the same will be transformed into V variant. The other two variants of Baleno, Sigma and Delta, the basic models won't come in the form of Glanza. This is because Glanza will be placed higher than Baleno. So, only the top-level variants will come here.
Specifications
Baleno and Glanza won't have huge differences in terms of specifications and features. Some features will be almost same in both the cars such as head lamps and fog lamps in the front and tail lights in the rear. Some more features of Baleno that will be available in Glanza are climate control, push button start rain sensing wipers, etc. The grille will be little different from Baleno, but very similar to Toyota Liva.
The V variant is the top-end model with extra features such as dual bags, ABS EBD, touch screen system supports Android Auto and Apple Carplay, and reverse parking camera.
Glanza will be available with both 5 speed manual and CVT versions. The power will be 79 bhp and torque will be 104 Nm.
Price
Toyota Glanza will be positioned above Maruti Suzuki Baleno in terms of pricing. The price of Baleno ranges from Rs. 5.46 to 8.61 lakhs. However, Toyota Glanza is expected to be around Rs. 6 – 7 lakhs. The price may be little higher than our expected value.
Engine
The Toyota Glanza engine options are still dicey. Some are assuming there will be one engine option 1.2 litre petrol. While others are expecting to get two petrol options, one is the usual Maruti Suzuki 1.2-litre petrol four-cylinder K12 petrol engine and the other is Toyota's 1.2-litre four-cylinder petrol engine.
Servicing
We can hope that Toyota will offer its own warranty package, accessories and after-sales services with Glanza. Toyota is renowned for its service facilities in all over India. So, if we get similar services, then it will be the best thing to happen. You have to take Glanza to any Toyota service center to avail the servicing facility. Do remember, you cannot take Toyota Glanza to Maruti Suzuki service center.
Availability of parts
The availability of parts of Glanza won't be a problem. As the car is almost the same as Baleno, the parts will surely be available. It can be expected that as Baleno has never faced the problem with parts availability, Glanza will also not face such problems.
Competitors
Toyota Glanza has a long list of competitors such as Hyundai Elite i20, Honda Jazz, Volkswagen Polo, Tata Altroz (upcoming premium hatchback) and of course Maruti Suzuki Baleno.
However, you need to wait for a few more weeks to experience the brand new Toyota Glanza. We will keep you updated with all the latest updates of the automobile industry!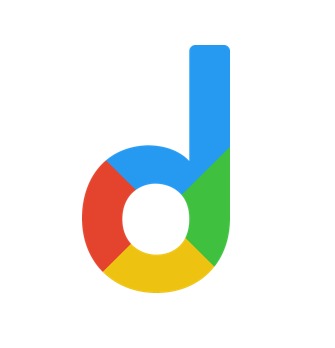 Droom is an automobile e-commerce platform offering a 21st-century automotive buying experience online with its four value pillars including trust, selection, low price, and convenience second to none. It offers 250k+ vehicles online in 1,100 cities — both used and new. Droom deals in buying and selling cars, 2-wheelers, and other vehicles too. It is an AI and data science-driven platform designed with the best ecosystem tools. Here, we have a team of auto-experts and auto enthusiasts who are dedicated to covering every sphere of the auto industry by simplifying the procedure of buying and selling with Unified Droom Experience. To know more, click here.