It has been over a decade since its launch, yet Yamaha RX 100 continues to be one of the most popular bikes among bike enthusiasts. Even today, you can find people looking out to buy Yamaha RX 100. From celebrities to common people, everyone wanted to own this one bike for its performance and masculinity. There probably is no bike that comes even closer to its popularity. Ask any bike enthusiasts from the 90's era and you will have a passionate tale being told to you with much excitement.
However, if you happen to be among the minority wondering why is this bike so special? Well, here is your answer.
Why Yamaha RX 100 is so popular?
RX 100 is full power packed into its 98-cc single-cylinder, two-stroke, air-cooled engine. Weighing only 98 kg, it is easy to maneuver the bike. In its peak year of selling, the bike was even nicknamed "Pocket Rocket". The bike was specially recognized as it featured in many Indian movies which made it one of the trending bikes among the young audience.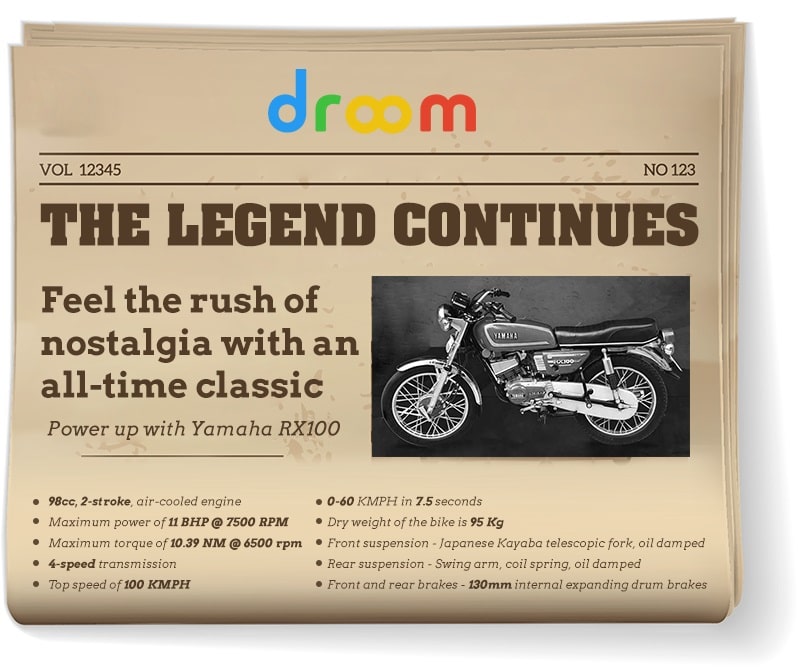 Is it worth buying Yamaha RX 100?
It is worth every penny! If there is one bike that is perfectly reminiscent of the '90s, it is RX 100. Today, you can find the best price for purchasing a used RX 100 bike. Go online to find reliable providers who have got used RX 100 listed for potential buyers. The online platforms do all the necessary quality and performance checks on your behalf to make sure that you get your hands on a perfect running bike.
What is the price of RX 100 in India?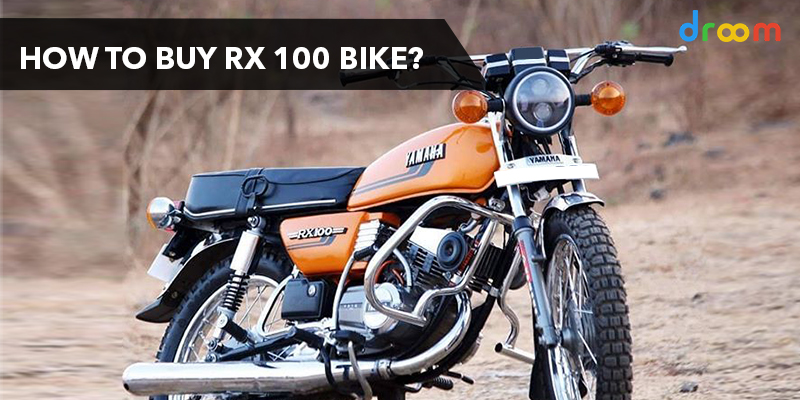 Yamaha RX 100 bike price when it was launched around Rs. 19K which, today, approximately translates into a sum of Rs. 70K. A simple Google search of Yamaha RX 100 buy online will yield plenty of used Yamaha RX 100 in the price range of Rs. 80K – 1 lakh depending upon the condition of the bike.
Is RX 100 good for a long drive?
RX 100 was quite famous for drag racing. It could go from 0-100 in 7-8 seconds which made it quite popular in the drag racing circuit. However, if you are looking for a traveling outstation, journey of hundreds of kilometers, you might not find it too comfortable.
Why did Yamaha stop making the RX 100?
The company stopped the production of this famed bike due to environmental considerations. The bike with its two-stroke engine was not in compliance with the carbon emission norms set by the government. And further modifications to move it from a two-stroke engine to a four would mean risking the market value with an increased selling price.
Is RX 100 coming again?
The automobile sector time and again buzzes with the rumors of new models of RX 100. This goes on to tell you about the huge fanfare among bike enthusiasts. People are patiently awaiting the relaunch of their favorite bike. However, even if the company launches RX 100, it will be exciting to see how the audience receives it considering it would not be exactly the replica of its previous version but a refined one which in all certainty will be minus the charm of the old RX 100.
Yamaha RX 100 is a legendary superstar of the bygone era which evokes a sense of nostalgia among the bikers. The bike continues to woo the audience and with RX 100 bike for sale in the market at affordable prices, it brings an exciting opportunity for you to own this powerful machine.
Get used Yamaha RX 100 and others at the best prices
Droom brings to you a wide range of used Yamaha bikes at affordable prices. Though you may not get a new Yamaha RX 100, but you can always go for used Yamaha RX 100. The company with its OBV report and ECO inspection services ensures that you get to buy a top-notch bike. You can access all the necessary features and bike specifications on the website to make an informed decision.
You can even apply for used bike loan for Yamaha RX 100 and can get your bike financed from Droom Credit as well. The best part is you can put your concerns about the price at rest and it is only after vehicle inspection, Droom lists a bike for a fair market price which is an unbiased cost estimation of the used bikes. The company ensures a seamless experience for potential buyers by offering every little information and bike details under one roof. So, go ahead and find your favorite old Yamaha RX 100 for sale now.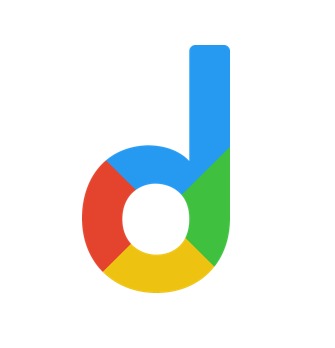 Droom is an automobile e-commerce platform offering a 21st-century automotive buying experience online with its four value pillars including trust, selection, low price, and convenience second to none. It offers 250k+ vehicles online in 1,100 cities — both used and new. Droom deals in buying and selling cars, 2-wheelers, and other vehicles too. It is an AI and data science-driven platform designed with the best ecosystem tools. Here, we have a team of auto-experts and auto enthusiasts who are dedicated to covering every sphere of the auto industry by simplifying the procedure of buying and selling with Unified Droom Experience. To know more, click here.