Buying a used vehicle is quite exciting as you get to drive your favourite car at half the price of its original value. Buying a used car saves a lot of money as one can save money on registration fees and other costly taxes which is generally levied on new cars.
Also, you have the option to switch to another car without much financial loss in the resale value of the car. One can buy used cars from offline dealers or from online used car dealers.
However, before you zero in on a used car, you must check vehicle history online to verify the authenticity of the details provided to you. By checking the details of a used vehicle online, you can check whether the used vehicle is stolen or not, the number of owners, accidental history, date of manufacture and so on.
After you have verified the vehicle history details online, it's time to go for auto inspection services. The used car inspection service proves to be extremely beneficial for used car buyers as the service pinpoints to the presence of any faults in a vehicle.  The inspection service analyses and checks various parts of a used car like tyres, vehicle exterior, engine, transmission, brakes, electricals, and other components.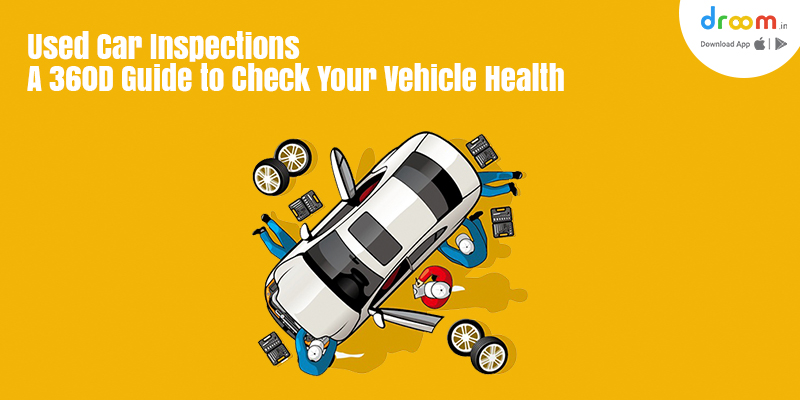 This inspection is also called pre-purchase inspection because such inspection is done prior to buying a used car. You might never know what a shiny vehicle is hiding beneath its glossy appearance. The popular saying "All that glitters is not gold" holds true in the world of used vehicles.
One should not merely buy a used vehicle solely based on the outer appearance of a vehicle.
Droom's Eco- inspection is one such vehicle inspection service that offers in-depth inspection of used vehicles covering all aspect of a vehicle.
Eco- inspection offers used car inspections that include visual and Functional Assessment, Under the Hood Check-ups, Vehicle Exterior- Interior check-ups, Wheel Assembly, Engine check-up, Transmission, Axles, and Exhaust.
You can get basic as well as premium report on used cars. You can get a basic report for a bike that costs Rs. 149 the while for cars it costs Rs. 299. The basic vehicle inspection report consists of an ECO score that is given based on different parameters of a bike like Tyre, Control, Light, Oil, Chassis, Stand.
The report will also contain other details like accidental history, the number of owners, vehicle age, flood damage, dents, insurance, RC, Bank Hypothecation, Vehicle Images (includes – Damage Broken Parts Images if any).
If you wish to buy a detailed inspection report then you can go for the premium report which costs Rs. 249 for bikes while for cars it costs Rs.549.
The premium report has an ECO score based on the inspection results of an individual component of the vehicle covering 121 checkpoints.
The report will contain details like accidental history report, the number of owners, dents, insurance, RC, Bank Hypothecation the report will also have the OBV value. OBV is a tool that measures the fair price of a used vehicle by analyzing different parameters of the vehicle.
Before buying a used car, you should avail this service, which is also known as pre-purchase car inspection. Also, at the time of buying a used car, this is necessary; as you never know what is hiding behind the shining outer appearance of the second-hand car you are going to buy. ECO inspection helps you to get all the necessary info about a pre-owned vehicle.
The eco- inspection is beneficial for buyers as well as sellers also. For buyers, the main advantage of eco-inspection service is that the report is generated in a digital format which you can share with your friend or a professional.
The report also tells a buyer the fair market valuation of a pre-owned vehicle. The buyers can blindly trust the inspection report as the report covers exhaustive inspection checklist that covers all major checkpoints. On the other hand, for sellers, the onsite used car inspection service can be availed from the comfort of their home.  The seller can improve the vehicle's value by working on worn out components.  Also, the seller can sell a vehicle faster as the eco-inspection report has garnered a lot of trust from millions of buyers.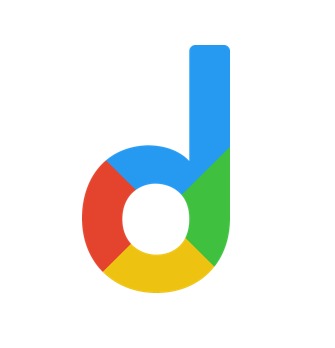 Droom is an automobile e-commerce platform offering a 21st-century automotive buying experience online with its four value pillars including trust, selection, low price, and convenience second to none. It offers 250k+ vehicles online in 1,100 cities — both used and new. Droom deals in buying and selling cars, 2-wheelers, and other vehicles too. It is an AI and data science-driven platform designed with the best ecosystem tools. Here, we have a team of auto-experts and auto enthusiasts who are dedicated to covering every sphere of the auto industry by simplifying the procedure of buying and selling with Unified Droom Experience. To know more, click here.