When the transaction is associated with only one or two vehicles, it becomes easy and hassle-free. In fact, the level of risk minimizes to the least. But a dealer or a company who is selling several vehicles and will continue that for a certain period of time, then he/she needs to ensure and cross-check several factors. A dealer cannot simply go and register with any random company or website, because they might either face fraud issues or huge disappointment related to buyers' engagement.
According to Wikipedia, a car dealer indulges into the business of vehicle local distribution that mainly involves the selling of new or used cars at the retail level, based on a dealership contract with an automaker or its sales subsidiary. This may also be a company who is indulged in selling new and used vehicles in bulk. But, when auto dealers engage with the buyers, the major factor that lacks between both the parties is the trust. An auto dealer is an unknown enterprise for any buyer and a buyer is completely unknown about a dealer. So, it is very hard for each party to believe and rely on the other one.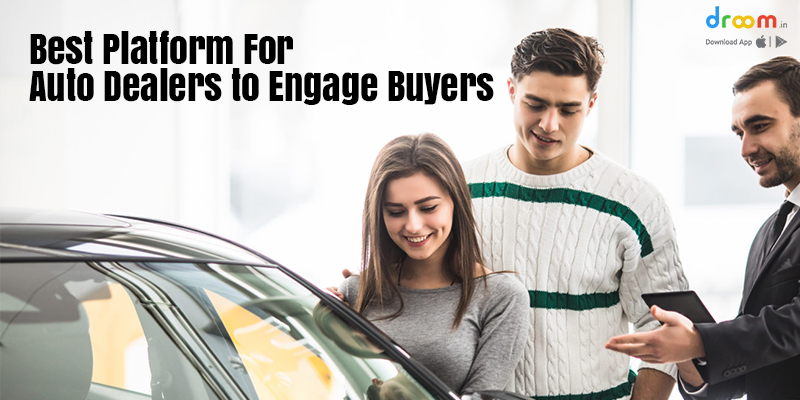 There comes the role or indulgence of Droom. With its established and renowned identity, Droom has created a trustworthy platform for Pro-Sellers, who intend to sell cars online or sell bikes online, and it is also useful for buyers. A car or a bike is not a daily commodity that even if the transaction goes wrong you can bear the loss. It will be a huge forfeiture. So, it is essential to ensure that the transaction is executed in a trustful manner.
Best process for auto dealers to sell cars in India:
First, dealer registers with Droom, uploads the pictures of your vehicles and enlist his/her car or bike in best vehicle listing site for dealer.
Second, the buyer chooses the car or bike and commits by paying 3% token amount
Third, the buyer and the dealer meet, and the buyer pays the remaining 97% amount to the dealer
Fourth, the transaction gets completed and the dealer handovers the keys to the buyer
Fifth, Droom pays out the token amount to the dealer after deducting the selling service fee.
Benefits to sell vehicle on Droom:
Selling: Auto dealers will be able to reach 50 million online buyers who are serious and committed, display your vehicle at your own branded showroom and store front, get certified listings and conflict fee pricing, and pay once when you sell the vehicle.
Procuring: Droom offers exclusive and transparent inventory for dealers without any middleman margin.
Reselling: Be the re-seller for loan, insurance, RTO and other certification services of Droom and earn up to Rs. 3 lakhs per month.
Dealer financing: Dealers get easy financing option with attractive loan terms, flexible repayment opportunity, and ease to earn money at lower interred rate.
Pricing services: With the help of India's only benchmark pricing for used vehicle, 20 crores people can evaluate the pricing of new and used vehicles in India.
Certification services: The best part is dealers can avail independent, objective and unbiased certification to boost quality and customer response for your listings, so that you can sell cars, bikes, scooters faster and at better price.
Why choose Droom as vehicle listing site for dealer?
The extra facilities that are offered by Droom to any Pro-Seller are:
Upload as many listings as possible
Keep your listings fresh and updated
Keep the pricing of your listings close to OBV benchmark pricing as possible, if, not lower than OBV
Avail Droom listing certification package with your listings to sell cars online and at better price
Upload as many high-quality pictures as possible and from different angles
Upload up to 45 seconds videos
Focus on FCTS trust score while creating listing to attract more potential buyers for your listings
Build and grow your online history and reputation with transactions track record, ratings and reviews
Opt for premium pro-seller subscription for better account management assistance
Try to become Top Rated Seller
Sell vehicles via Droom QuickSell
Become Droom Reseller and earn up to Rs. 3 lakhs per month
These highlighted factors make Droom the best platform for auto dealers, companies dealing with buy and sell cars and individuals to locate and then engage buyers suitable for their niche and demand.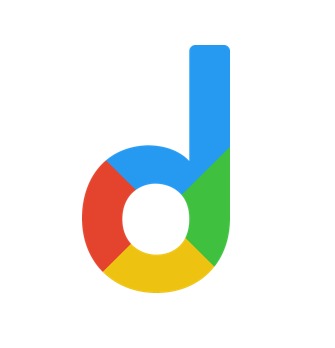 Droom is an automobile e-commerce platform offering a 21st-century automotive buying experience online with its four value pillars including trust, selection, low price, and convenience second to none. It offers 250k+ vehicles online in 1,100 cities — both used and new. Droom deals in buying and selling cars, 2-wheelers, and other vehicles too. It is an AI and data science-driven platform designed with the best ecosystem tools. Here, we have a team of auto-experts and auto enthusiasts who are dedicated to covering every sphere of the auto industry by simplifying the procedure of buying and selling with Unified Droom Experience. To know more, click here.