If you are planning on getting a bike anytime soon, you might want to consider used bikes over new ones. The reason simply being that used bikes are much cheaper, and they are great sustainable transports. Also, as a bonus, you can have much better features in a used bike instead of a new one, for the same price! The deal might look too good to be true, but you can actually get to choose from an amazing range of second hand bikes, with a budget of 50000! And we are here to tell you about the best used bikes under 50000 that you can get in India.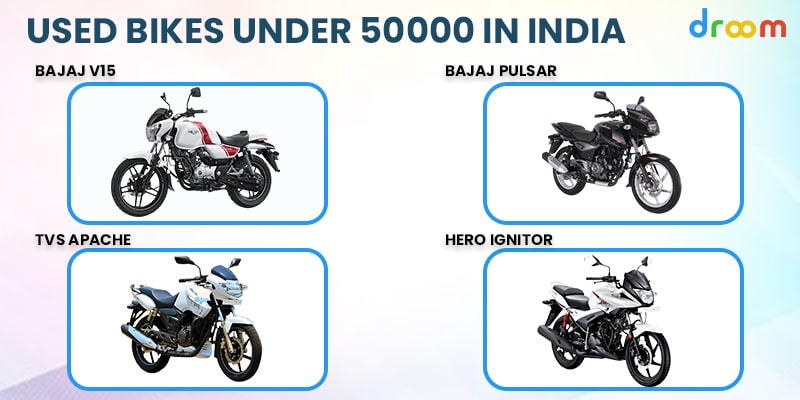 But then, there is also the problem of finding the right place to look for your used bike. After all, you wouldn't be wanting to get scammed! But don't worry, we have that covered as well! We will also talk about the best platform to get your used bike from. But first, heading over to the 10 best used bikes under 50000!
What are the best second hand bikes under 50000 in India?
Here are some of the best used bikes you can get at Rs. 50000 or lesser in India: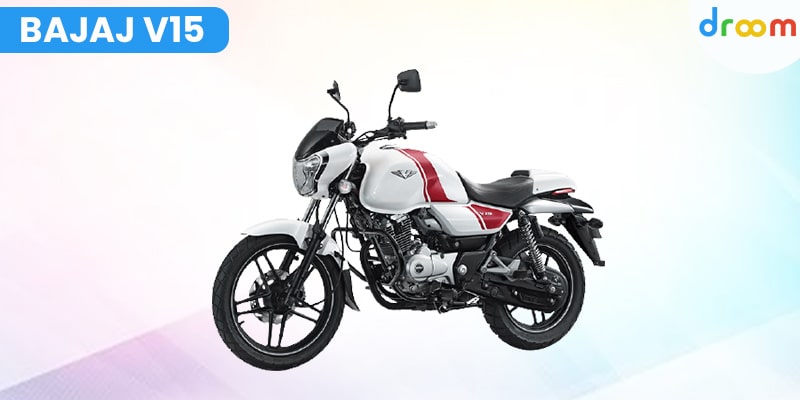 The beautiful bike by Bajaj can be grabbed at a price of about Rs. 45000 – Rs. 50000. A V15 which is some 5-6 years old would be a steal deal at this price range!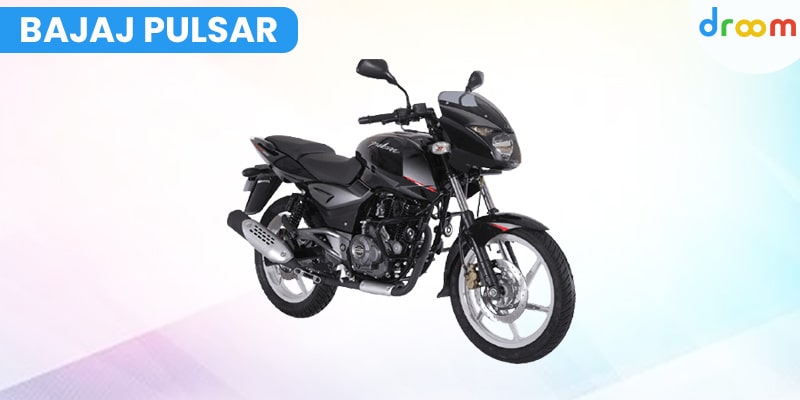 A Pulsar attracts a lot of attention towards itself and you can grab one under Rs. 50000. A 4-5 years old Bajaj Pulsar 135LS would be in a decent working condition and should fit your budget too!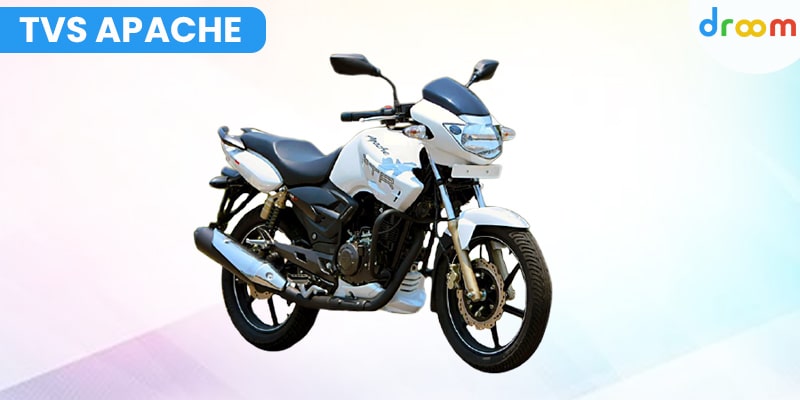 Who doesn't like a good Apache RTR 160! You can get a used Apache that has been used for about 4-5 years and works decently well under the 50K price bar.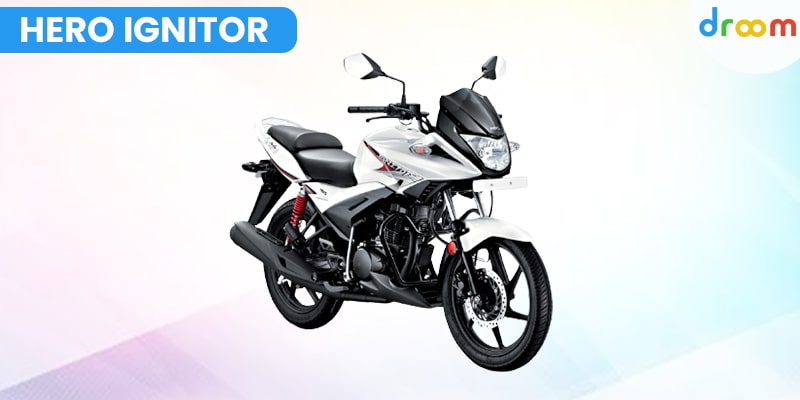 The bike is one of the few sporty bikes that Hero MotoCorp has made for the Indian market. Regardless, the bike has been great in its performance and power. You should get the Disc brakes version of the bike under 50000.
The 150 cc bike by Yamaha is a great commuter bike for city rides. The mileage of the bike is pretty good at 50 kmpl, and the rides are very comfortable. 50K should fetch you a 5-6 years old unit of this bike model.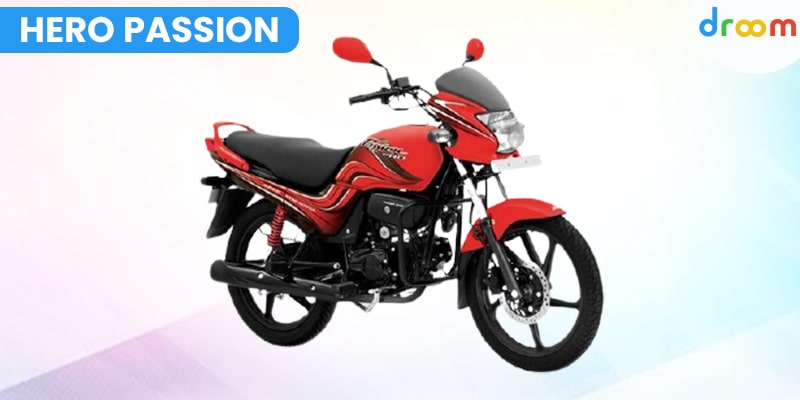 The bike is already one of the best sellers from Hero MotoCorp, thanks to its amazing features. The 110 cc engine of the bike packs enough power to cruise around the city.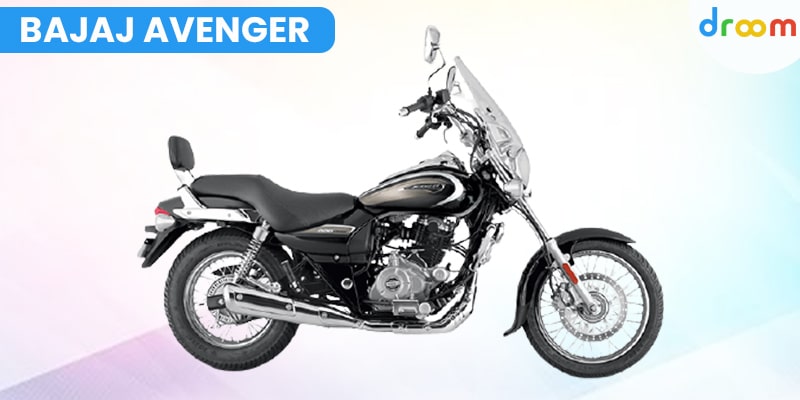 This one is one of the cruiser bikes from Bajaj, with a 150 cc engine that can provide you with enough power for light leisurely rides. 50K is a good price for a 4-5 years old model of the bike.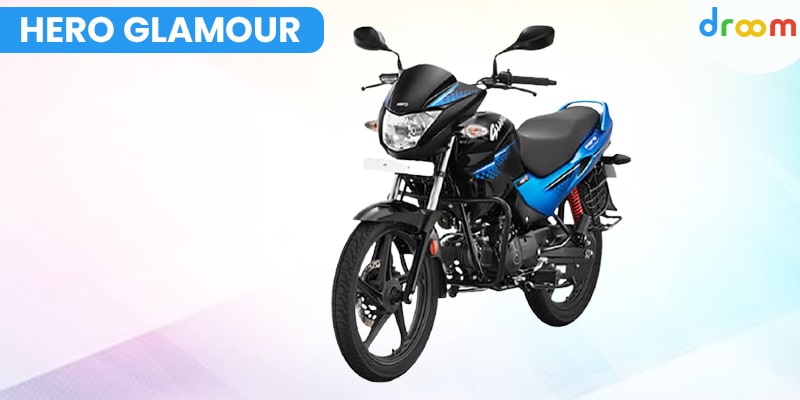 Another one of the best sellers from Hero MotoCorp, the Glamour is a blend of good looks and good features, something you would like in your bike. A price of 50K should get you a 3-4 years old unit.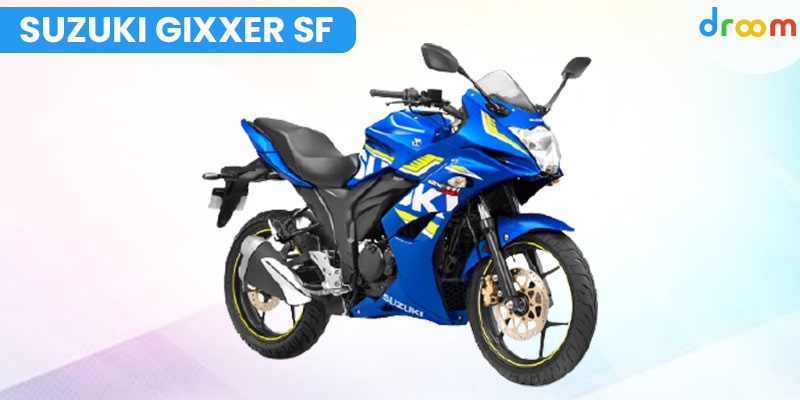 Suzuki brought its power bikes dream to reality once again with this one. The 150 ss bike feels great to ride through the city.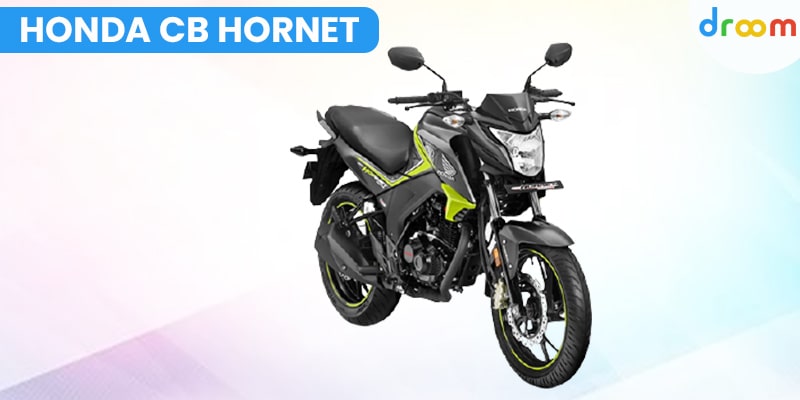 Honda's CB Hornet is a great choice if you are looking for a not-so-expensive option for a power bike. The 160 cc engine of the bike gives a great riding experience every single time.
Where to find the best second hand bikes under 50000 in India?
There are tons and tons of options online and offline. But you should look for quality of services and reach. And when we consider those aspects, Droom comes to be the best place for you to find the perfect second hand bike for you. Droom is the first and the largest online marketplace for new and used vehicles. Every used bike listed here is thoroughly inspected and verified by trained professionals to provide the best buying experience to all the buyers on the platform. Hence, if there is a place you can trust the seller and find your favourite bike listed for buyers, it is Droom!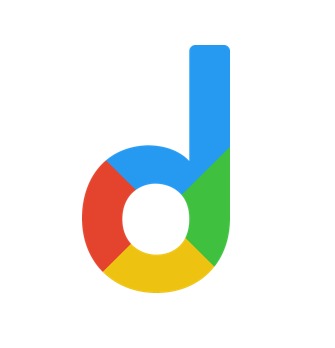 Droom is an automobile e-commerce platform offering a 21st-century automotive buying experience online with its four value pillars including trust, selection, low price, and convenience second to none. It offers 250k+ vehicles online in 1,100 cities — both used and new. Droom deals in buying and selling cars, 2-wheelers, and other vehicles too. It is an AI and data science-driven platform designed with the best ecosystem tools. Here, we have a team of auto-experts and auto enthusiasts who are dedicated to covering every sphere of the auto industry by simplifying the procedure of buying and selling with Unified Droom Experience. To know more, click here.