We live in one of the hottest countries in the world. The boiling summers not only drain us out but our cars too. The sun bathed Cars often lose their shine and lustre. The heated interiors feel like a burning furnace and also make driving uneasy and troublesome. By following some smart tips, you can keep your car cooler and can get much needed relief from the scorching hot winds.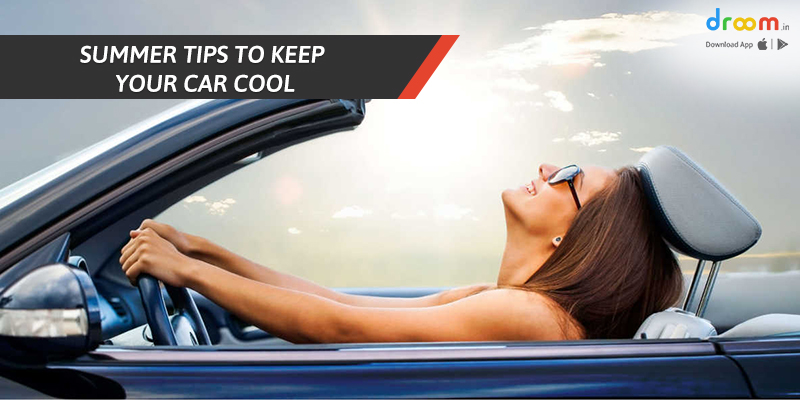 •Leave the windows slightly open
When parked directly in the sun, keeping the windows slightly down helps in cross-ventilation and eliminating heated air from the cabin. However, make sure the window is not rolled down too much as hot air in bulk can be uneasy for you.
•Use a sunshade or window visor
For the time you cannot park in a shady area, sticking a sun shade to your windows is one of the most essential ways to keep your car cool. Use a sunshade on your rear windows when you park the car under the stifling sun to save your car from the searing heat.
•Cover the steering wheel with a handkerchief
In summers, the steering wheel is just too hot for us to touch. Despite using window visors, it is a good idea to wrap the steering wheel with a hand towel or handkerchief. Covering the steering especially around the points of contact lets you enjoy a pleasant driving without damaging your palms.
•Cover the leather seats with cotton bed sheet
Seats with leather covers tend to get burning hot when exposed to direct sunlight. Covering them with a cotton bedspread will definitely help in keeping their temperatures in check and will prevent the overheating.
•Use a car cooling cushion
Seat cushions are a comfortable seating option. The auto cooling water storage system keeps you cool even in the muggy summers. It also reduces the stress caused by long hours driving.
•Buy a solar-powered fan
Solar powered fans are quite effective and help in keeping your car cool even during extended hours in the sun. These fans extract hot air from the car just like a fan in your computer cabinet does. It might a bit costly method but it is very effective and easy at the same time.
•Turn your car around
It is not likely that you always get a parking place in the shade. Therefore you can always turn your car around so that most of the sunlight goes into the back of your car, keeping the steering wheel and front seats cool.
•Invest in window tinting
Tinting your vehicle windows is a good way to keep the interior cooler. The dark tinting screens block the UV rays and prevents heat from entering and settling into the car. A little bit of research is needed as state laws may mandate how dark a tint can be.
So don't let the season stop your road trips. Welcome the summer with these 'sun- smart hacks and make your summer driving happy and pleasant.