Are you an automobile seller? Just want to sell used car or bike and buy new? Droom is your destination. Droom is India's first and largest marketplace for buying and selling used and new automobiles. If you want to expand your used or new bike or car selling business, then Droom offers the most advance online platform for automobile. It is a self-service platform where you can quickly sell bikes, cars and scooters 24×7 to over 1 million daily visitors on its website and mobile apps. It allows you to upload unlimited listings on its ecommerce platform for free.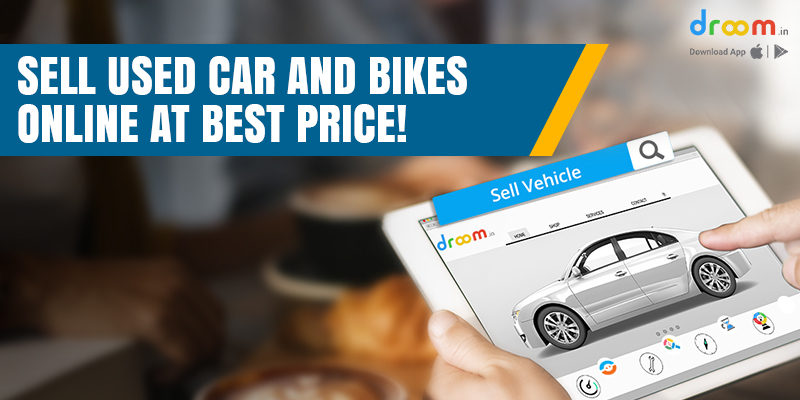 You can sell new or used car, bike, scooter, and bicycle on Droom. You can even list a vehicle under special categories like super car/bike, vintage vehicle, VIP number, taxi, odd/even, and much more. Droom operates in over 19 broad categories allowing you to list your second-hand vehicle in appropriate category and sell it quickly.
Droom also helps increasing trust in buyers with its certification services for used vehicles. Sellers can buy listing certification package which selling that includes OBV report for pricing certification, history report for vehicle's history certification and Eco report for vehicle's condition certification.
Selling on Droom is just a matter of few clicks. You can easily register on Droom as a dealer (called pro-seller) or individual seller. Droom gives you an exclusive online showroom to showcase your listings along with catalog services, marketing services, account management services, seller support, listing certification packages, droom university, business analytics and much more.
How to sell car or bike online is no more a scary question. As droom.in is an easy answer. So, Sell Your Car Quickly to a committed buyer at Droom. So, what is stopping you? Login now as a seller and start selling your vehicles in over 540 cities across India.