A seller will always want to sell his/her car as fast as possible once he/she has decided to get rid of it. This can be for the sake of getting some good amount of money or may be to buy a new car. Whatever may be the reason, a seller will never want to spend an age-old time for it. Though many think it is, selling a car is not a tiresome job if you are well-aware of how to sell a car quickly and the right procedure to follow.
Precautionary measures on how to sell a car
There are only 5 precautionary measures that you should always follow while selling a car. These measures are essential for a seller to follow. If you miss any of these, you will lose the trust of the buyer and buyer will move to some other sellers.
Sell Your Car Instantly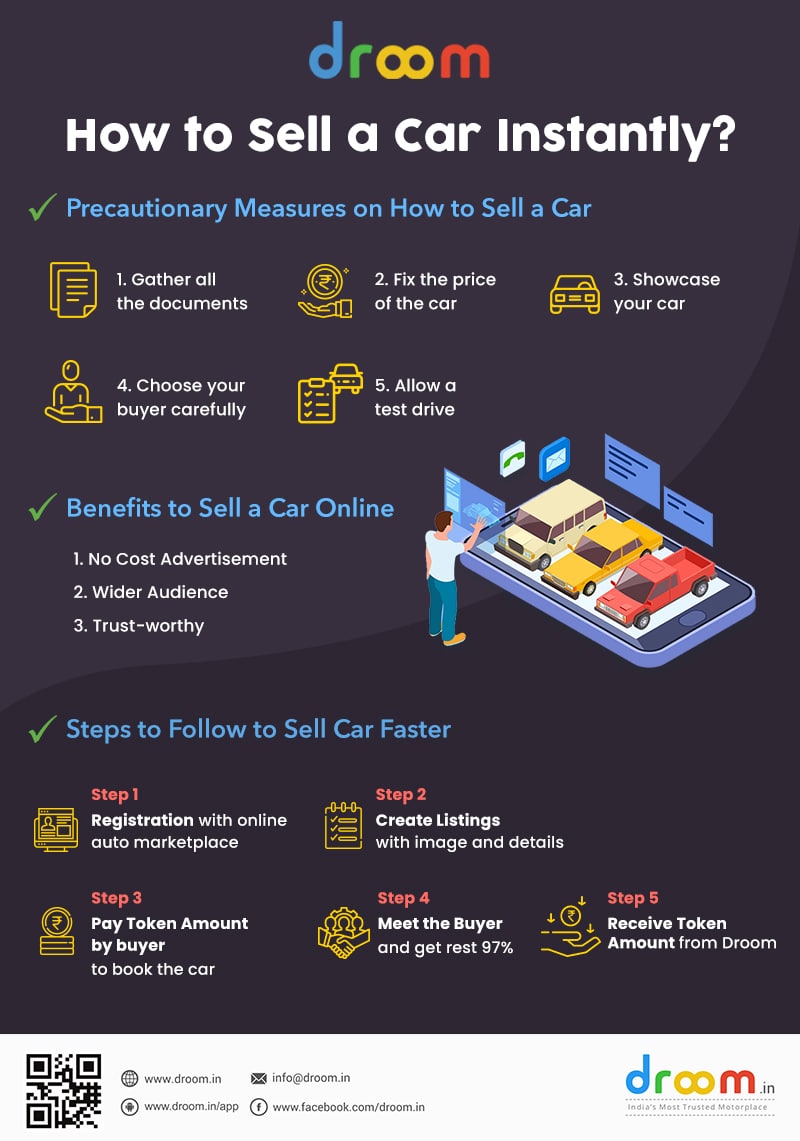 Gather all the documents
Before you think of selling your car, you need to be ready with all the required and necessary documents. You first need to locate your car's title, which is also called a pink slip. This is a legal right to sell the car. But remember, don't sign it yet. You must confirm with your lender too in case you had taken a car loan. If your loan is still pending and you want to sell the car, you must consult with your lender.
Transfer of ownership can be an issue for you later. So, visit the DMV online and check with the motor vehicles' department of your state what all papers will be required for ownership transfer. You should also check whether you have to give the license plates with the car while selling.
Fix the price of the car
You must check the condition, history, and age of the car as per your opinion and fix a price of the car. Or, you can take the support of any online used car price evaluation tool like Orange Book Value (OBV) and get the correct price range, within or around which you can quote the price.
For further and better evaluation and to sell car faster, you can take the help of a professional technician for inspection and get an accurate report. This will also prepare an inspection and history report, explaining all the details related to the owner, accidents, Kms driven, etc. With all these exact numbers, the price of the car can be fixed in a more accurate manner.
Showcase your car
You need to showcase your car in a proper manner. Click some good pictures or a detailed video of your car standing in the parking area, the interior of the car from driver's seat to rear seats, tyres and the engine. The better picture you get with superb clarity, the better you will be able to build trust and confidence of the buyer.
But, before you display your car, you must give your car curb appeal. The first impression is the last impression. If the buyer does not get appreciate by your car by its first look, then chances are less that they will prefer to purchase your car in the end. There is no need to fix each and every dent and scratch, but wash and vacuum the car, so that, all the junks that have been accumulated over the years gets removed.
Choose your buyer carefully
This is one of the vital steps that should be a part of how to sell a car. Your car is your property; you cannot sell it to anyone whom you cannot rely on. Moreover, the buyer will give a visit to check your car's basic information. If unfortunately, the buyer is a fraud one, you may be stuck in a big problem. It is always better to do the transaction via online trusted motorplace like Droom to find genuine buyers.
It is your duty as a seller to inform the basic info including year, make, model, mileage and condition for the car to the buyer during reviewing the stage. Once you will start interacting one to one with the seller, you will be able to understand who is genuine and who is interested in your car.
Allow a test drive
If you do not allow a test drive to the buyers, you may be marked as a fraud or bad seller. A test drive is a must, just before the transaction happens. You may not allow each and every buyer for a test drive. But someone who is eager to purchase your car should get the chance for a test drive. Meet the buyer at a safer place and try to carry someone with you. There, they may ask for a test drive, so allow them. But you must accompany them. So, choose a place that is safe and known to you.
One more factor of how to sell a car instantly is allowing buyer can also consult a technician before buying your car, even if you may have taken the help of a technician. So, allow them and let the buyer pay for it. But, be careful while your car is getting inspected as the technician may change some parts of the car without your knowledge.
These steps are true for any methods you choose to sell your car, be it online or offline. But, even if you follow these processes correctly but choose offline mode, you cannot sell your car instantly. But if you choose online, then you will enjoy several benefits additionally.
Benefits to sell a car online
Here are some few good reasons as to why you should sell your car via online platform.
No Cost Advertisement
One of the biggest advantages of the online platform is that you do not have to shell out a single penny out of your pocket to place an advertisement on the online auto market place. All you need is an internet connection and a camera. You just have to click few pictures of your old car and list your car on the online auto marketplace and within no time you should be receiving offers on your used car!
Wider Audience
There is a limited number of people who visits your local dealer to buy a used car. Bu, once you list your car online at the online auto-market place, it will be seen by the millions of people visiting the website in just a month! It is no brainer that higher visibility means raised probability of selling your car. So, why to waste your time in the local market place when you can grab the attention of more than 3 lakhs dealers on Droom!
Trust Factor
People have a hard time trusting their local used car dealers. The reason why being the chances of you being duped by the dealers. There are many instances where people sell their cars at a lower price of what actually the car deserves! This could also happen to you if you are not aware of the fair selling price of your car. But, how will you know? The answer to this is the Orange Book Value that allows you to know the right and fair price of your car in just under 10 seconds! And the bonus is the tool is actually free of cost!
Now that you are aware of the precautionary or preliminary steps and also the benefits of selling the car online, you should learn how to sell car online instantly.
Steps to follow to sell car faster
Step 1: Registration
The first step is to register with the online auto marketplace. You can register as an individual seller or as a pro-seller. The Individual seller account is meant for those who want to sell their privately-owned used cars. While a pro-seller account is meant for the professionals or dealers.
Step 2: Create Listings
Next step should be list your car online. You should upload at least six-high-quality images of the used car that should have the image of the car interior, car exterior, open bonnet engine view. Also, if possible you should upload a 1-minute video of a car that would give buyers a good perspective of the used car. Also, do not forget to fill in the important details of the car that would generate trust among potential buyers.
Step 3: Pay Token Amount
If a buyer decides to buy your used car, then will pay the token amount. The next step is to convert your listing into a transactional amount. Take forward the transaction process by paying 3% token amount as the commitment to Droom and to ensure the buyers that you are now ready to sell your car. The payment of the token fee is paid to reserve the used car for the buyer and makes that particular car invisible from the listing.
Step 4– Meet the Buyer
Next step to sell car faster is to finally meet the buyer of your used car. You should ensure your safety while meeting the buyers. This meeting is to complete the rest of the transaction. The buyers give out the rest of the 97% of the transaction fee of the car. In return the seller hands out the keys of the car to the buyer. The transaction is finally completed.
Step 5- Receive Token Amount
Finally, Droom pays the token amount to the seller after deducting the nominal service fee.
However, if you want to sell your car online instantly, you can opt for the QuickSell facility of Droom. This is the fastest way to sell your car as here the car can be sold within or less than one week.
Take advantage of the biggest and fastest platform to sell second hand cars in India now!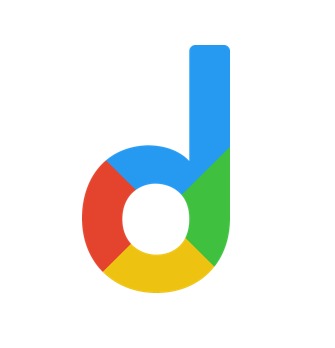 Droom is an automobile e-commerce platform offering a 21st-century automotive buying experience online with its four value pillars including trust, selection, low price, and convenience second to none. It offers 250k+ vehicles online in 1,100 cities — both used and new. Droom deals in buying and selling cars, 2-wheelers, and other vehicles too. It is an AI and data science-driven platform designed with the best ecosystem tools. Here, we have a team of auto-experts and auto enthusiasts who are dedicated to covering every sphere of the auto industry by simplifying the procedure of buying and selling with Unified Droom Experience. To know more, click here.