If you are looking forward to go-green while buying your next electric scooter, then Droom is your one stop destination. India's largest marketplace for automobiles, Droom has launched electric vehicles on its online portal and mobile apps (Android and iOS).  Stylish yet trendy, electric vehicles are the right way to travel in a greener way.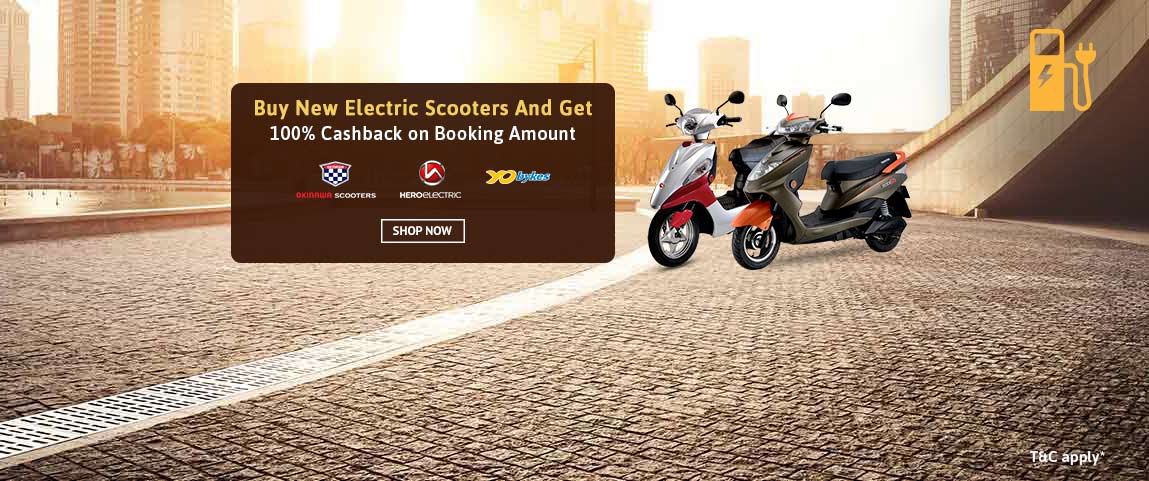 India, the world's fifth-largest auto market, is ready for the shift from petrol and diesel vehicles towards electric vehicles or EVs. Both government and automakers are ready for it. It is estimated that this massive shift will cut country's oil bill by $60 billion approximately and reduce emission by 37% (1 gigatonne), and control the demand for road infra over next 13 years.  Being of part of governments vision, recently Nitin Gadkari (Road Transport Minister, India) clearly mentioned "We should move towards alternative fuel… I am going to do this, whether you like it or not".
The government is all set to roll out a nationwide electric vehicle policy by December this year and so are we. Various big auto makers are working on making electric vehicles better. Investing in an electric vehicle is a good idea right now, as government is also giving various subsidies and benefits. The major issue is lack of infrastructure in the way of electric mobility, but government has started working on the same. For point to point travel within the city, electric scooter is a cheaper and greener way. Buy new electric scooter on Droom and get 100% cashback of booking amount. Grab this opportunity to save some money before the year ends.
Quickly visit droom.in and buy your next vehicle.