Electric cars are the epitome of the lifestyle and preferences of the new generation car owners. When we talk about technology, sustainable lifestyle, and comfort, we are defining the choices of the new generation car owners and their reason behind buying electric cars. The electric car is definitely the most popular car type among today's individuals, and we are about to witness its demand surge in the near future. This is the reason why the automobile industry has started delving into its production already.
Today, we will cover in this blog:
Top 5 Electric Car Brands in 2023
Tata Motors
Mahindra Electric
Hyundai
Morris Garage
Kia Motors
Top 5 Electric Car Brands 2023
Electric cars are the new craze; thanks to the Government initiatives and the efforts of the car brands who succeeded in manufacturing tons of electric cars to meet the needs of the new, tech-savvy generation. Since we know how much popularity electric car has gained in all over India, let's find out about the electric car brands available in India that made the emergence of electric cars possible.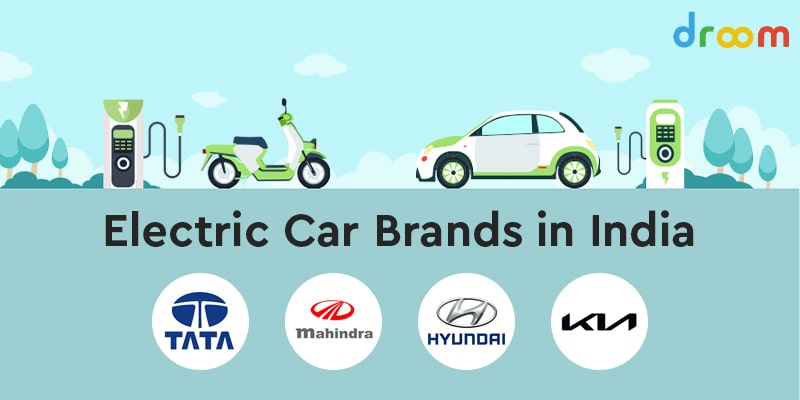 Among all the electric car brands, there are 5 top brands which top the chart of most preferred companies to purchase electric cars, giving them a competitive advantage over their peers.
This brand is the first automotive brand in India and the first one to figure out the potential of EVs in the future. Tiago EV is the first electric vehicle of Tata Motors, launched in 2019. The other EVs under Tata Motors are Tata Nexon EV Max, Tata Nexon EV, and Tata Tigor EV.
Mahindra & Mahindra is one of the top electric brands and is committed to ecologically sustainable mobility and supports the government's Mission 2030 Electric Initiative by introducing 5 new electric vehicles in the Indian market, i.e., Mahindra eVerito, Mahindra e2o Plus, Mahindra eSupro, Mahindra Treo, and Mahindra eAlfa Mini.
Hyundai launched Kona SUV in 2019 with the purpose of starting the electric vehicle campaign in India. This electric car brand is the first foreign brand to launch an electric vehicle for the Indian market. Hyundai is planning to launch 6 new electric cars across various price ranges by 2028.
Morris Garage is a British automotive company and is the best EV OEM after Tata, having an 8.32 percent market share. This top electric car brand has been known for producing a variety of cars over the years. In recent times, MG has gained recognition for its electric and hybrid vehicles. The MG EV available in India is MG ZS EV.
Kia Motors is into producing EVs, sustainable and environmental monitors, and hybrid plug-in cars, but the reason behind the mass production of electric vehicles in India is because of the attempt to achieve zero emissions. This company has produced the largest lithium-ion polymer battery, the most efficient motor, a built-in lengthy charging system for residential use, and a monitoring cluster.
Conclusion:
The sustainable lifestyle of today's generation is the reason behind the production of electric cars by the top brands since they figured out in time that the EV holds huge potential in the coming years, and technical advancement and sustainability will be at its highest peak due to its eco-friendly nature, whereas the demand for ICE cars will be at its lowest.
Being a cheaper alternative to four-wheeler with an Internal Combustion Engine (ICE), electric cars are also preferred because of their comfort, low carbon emissions, reduced noise pollution, and impressive fuel efficiency, and let you enjoy the benefit of charging your car at home.
You can purchase any vehicle of these top 5 electric car brands from Droom, which gives you the benefit of hassle-free service with the ease of finding the best vehicle for yourself through Droom's Vehicle Finder, where you can customize your search by choosing your age, family size, city, price, etc.
Don't wait, just Vroom at Droom!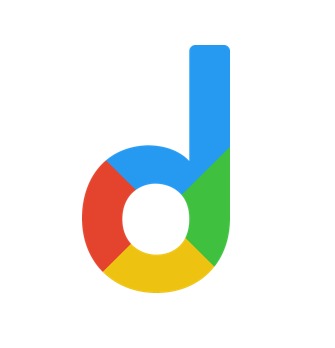 Droom is an automobile e-commerce platform offering a 21st-century automotive buying experience online with its four value pillars including trust, selection, low price, and convenience second to none. It offers 250k+ vehicles online in 1,100 cities — both used and new. Droom deals in buying and selling cars, 2-wheelers, and other vehicles too. It is an AI and data science-driven platform designed with the best ecosystem tools. Here, we have a team of auto-experts and auto enthusiasts who are dedicated to covering every sphere of the auto industry by simplifying the procedure of buying and selling with Unified Droom Experience. To know more, click here.