Bike lovers are crazy about expensive bikes and some motorcycles surely stand out in terms of their look, specifications, and features. These bikes also cost a lot more than the normal bikes and will surely offer a unique experience that you would not like to miss if you're a bike lover. Below is the list of some of the expensive bike brands with their models. In case you're planning to buy an expensive bike then, here you will get all the information including the best brands, specifications, features, and price so that you can decide which one is best according to your requirement.
List of Most Expensive Bikes 2023
Here is a list of high budget bikes: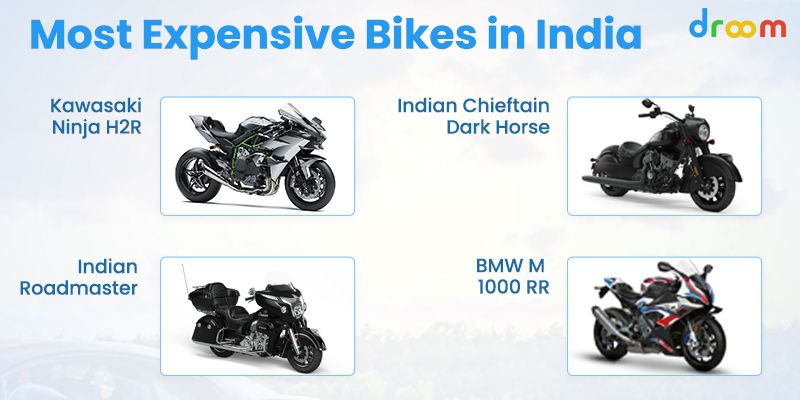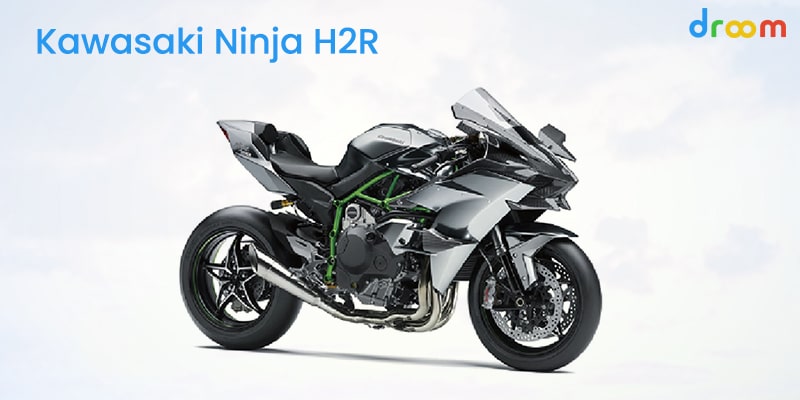 This bike is the track focused version of the Ninja H2 and it is one of the most expensive bikes that one can consider while searching for expensive bike brands on Google. Making this bike powerful is an engine of 998cc, four-cylinder mated to a six-speed transmission. The outstanding motor offers a whopping 306 hp of power along with 165 NM of torque. The ex-showroom price of this expensive bike is Rs. 80 Lakh which is quite similar to Ford Mustang.
Specifications of Kawasaki Ninja H2R
Engine Type: Liquid-cooled, 4-stroke In-Line Four with Supercharger
Max Torque: 165.0Nm/12,500rpm
Fuel Capacity: 17L
Bore x Stroke: 76.0 mm x 55.0 mm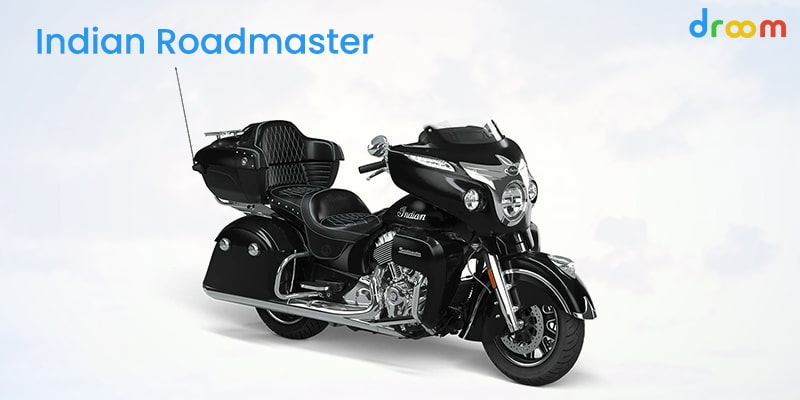 It is one of the best bikes for the ones who always prefers to go on road trip riding their bike. This bike is perfectly crafted for off-roading and is fully loaded with the features of touring amenities. Indian Roadmaster is one of the well-balanced bikes with powerful 1811cc V-twin engine which is used in some other bikes too including Chieftain, Vintage and Chief Classic. Moreover, it is one of the bikes that you will surely spot in the list of expensive bikes name.
Specifications of Indian Roadmaster
Max Torque: 2,900 rpm
Fuel Capacity: 20.8L
Bore x Stroke: 103.2mm x113mm
Indian Chieftain Dark Horse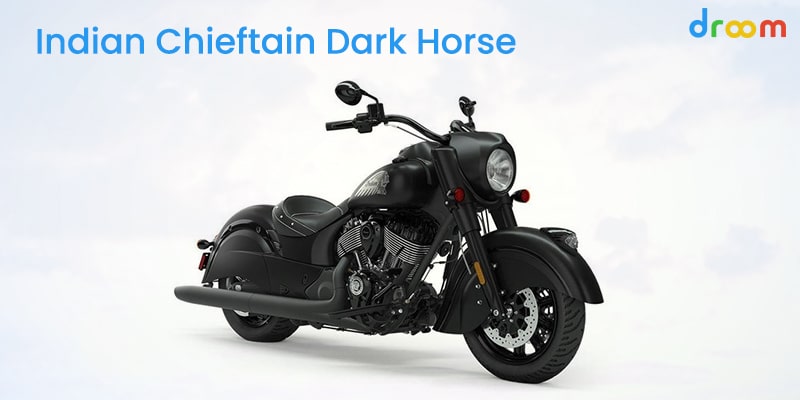 If you have keen interest in expensive bike brands, then you will surely be very impressed with this bike. The harder edges, blacked-out design and sharper lines; all of this comprises and makes Indian Roadmaster Dark Horse one of the best touring bikes. The ex-showroom price of this bike is Rs. 31 Lakh approx.
Specifications of Indian Chieftain Dark Horse
Engine Type: Air-cooled Thunderstroke 116
Max Torque: 2,900 rpm
Fuel Capacity: 20.8L
Displacement: 1890cc
Bore x Stroke: 114mm
Harley Davidson Road Glide Special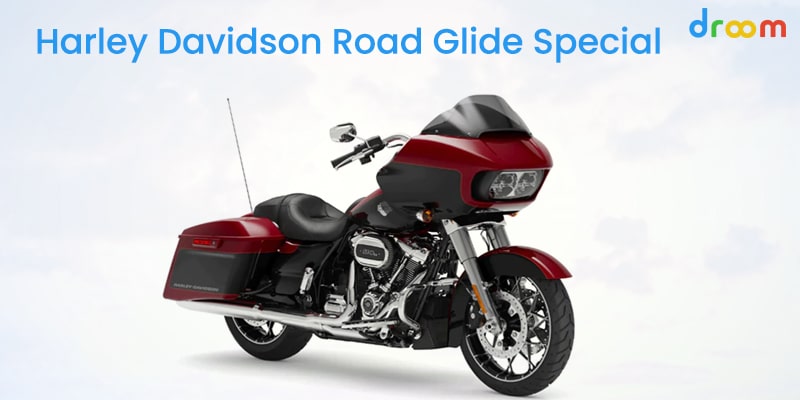 It is another bike that will surely blow your mind off if you are a bike fanatic. It is a classic and fixed fairing American touring V-twin. Harley Davidson Road Glide Special bike is powered by Harley Davidson's eight-valve Milwaukee-Eight 114 engine. However, to keep everything smooth down the road the bike is equipped with a Showa Dual Bending Valve Fork and adjustable rear shock. In case, you're thinking to buy this special cruiser bike then better be ready to spend a good amount as this bike's starting price is 34.99 lakh rupees in India.
Specifications of Harley Davidson Road Glide Special
Engine Type: Milwaukee-Eight 114
Max Torque: 163Nm @3000rpm
Fuel Type: Petrol
Displacement: 1868cc
Stroke: 114mm
BMW M 1000 RR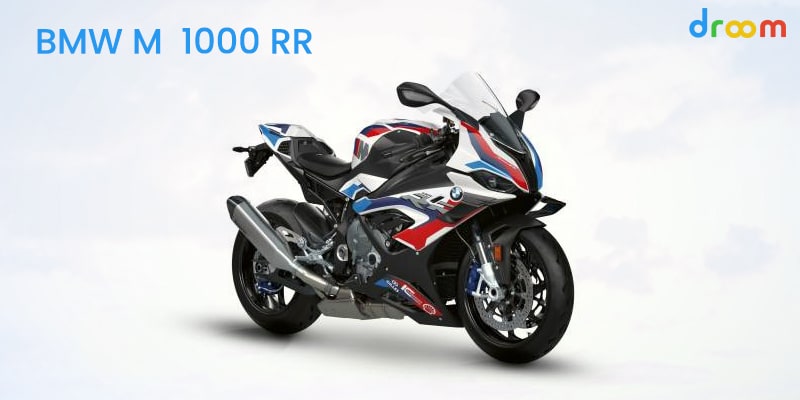 The genes of this super-amazing bikes come from professional racing and BMW M 1000 RR bike is known for offering pure racing technology that delivers great performance. Moreover, this bike is road legal and look quite like the S 1000 RR. With aero elements present in the form of winglets and high use of carbonfibre this bike comes with a price of Rs. 45 Lakhs, quite a whopping amount for a bike but everything is justified with the features, body and specifications this bike owns.
Specifications of BMW M 1000 RR
Engine Type: Water/Oil-cooled 4-cylinder 4-stroke In-Line engine, Four Titanium Valves Per Cylinder, BMW Shift Cam
Max Power: 212.1 PS @14500rpm
Max Torque: 113Nm @1100rpm
Front Brake: Disc
Fuel Capacity: 16.5L
Displacement: 999cc
If you are someone who loves bikes with remarkable performance, outstanding body with chic design, and great power then put a full stop to your search with Droom. Some of the popular and expensive bike brands are available at Droom. Harley-Davidson, Ducati, BMW, Indian, Triumph and Benelli etc. are some of the well-known brands which are much loved amongst bike fanatics.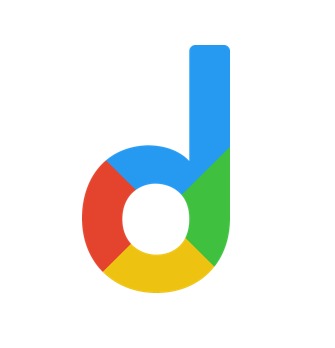 Droom is an automobile e-commerce platform offering a 21st-century automotive buying experience online with its four value pillars including trust, selection, low price, and convenience second to none. It offers 250k+ vehicles online in 1,100 cities — both used and new. Droom deals in buying and selling cars, 2-wheelers, and other vehicles too. It is an AI and data science-driven platform designed with the best ecosystem tools. Here, we have a team of auto-experts and auto enthusiasts who are dedicated to covering every sphere of the auto industry by simplifying the procedure of buying and selling with Unified Droom Experience. To know more, click here.