Adventure enthusiasts, thrill-seekers, and road trip lovers prefer to own a reliable vehicle to cruise their way on any terrain. However, to drive at any place you need a perfect vehicle, and what's better than a Mahindra Thar. This SUV has a special place in the hearts of SUV lovers and automobile enthusiasts. The 2020 version of Mahindra Thar is known to create a lasting impact on car lovers with its dominating presence, enough cabin space, automatic transmissions, and a fixed hard top that makes it really irresistible. Due to its high demand and popularity, Mahindra Thar can also be spotted in the market of pre-owned vehicles and online platforms. The most amazing part is that at online platforms you will get a Thar free from major defects and almost as per your choice. At Droom you can even choose which year model you need and how many kilometers driven Mahindra Thar you are looking to buy. Amazing Isn't it? However, to ensure that you are picking the best one we have compiled a list of things that you should check before buying a used Mahindra Thar.
Checklist Before Buying a Used Mahindra Thar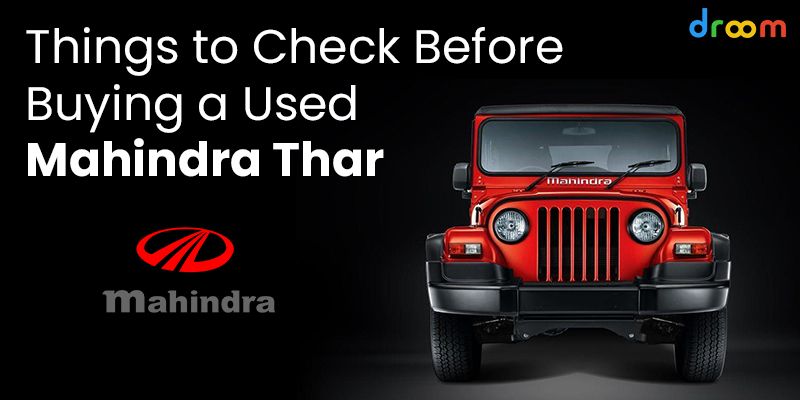 Leaking Soft Top
It is the only SUV that is available with the both hard and soft top. The soft top on the Mahindra Thar makes it customizable as you can convert it anytime into an open roof vehicle but it is also possible that the soft top material of the Thar can develop holes, cracks, and tears, and then rainwater might leak into the car making it uncomfortable to sit in the car. It is one of the major concerns in second-hand Mahindra Thar. So, ensure to check the same before buying a used one, however, the soft top can easily be replaced if you're anyway satisfied with the car.
Rusting & Paint Bubbles
Mahindra Thar is known to tackle all kinds of terrains including not so deep water bodies and because this car can easily be driven in all the terrains, rusting is one of the common problems with Mahindra Thar especially if you are staying at a place with moist weather or if you are exploring the destinations where it rains the most. However, any vehicle can catch rust but is one of the things one should check while planning to buy second hand Mahindra Thar. Rusting can actually damage some of the crucial body parts of the car. Also, you should check the paint bubbles that form on the parts that are largely exposed to moisture. Some of these parts are the running board, fender, bumpers, and underbody. Sometimes these paint bubbles are the symbol that the owner has tried to hide the rust by repainting it.
Check For Suspension Noise
Mahindra Thar being a 4X4 SUV features an independent front suspension that can tackle any terrain. One of the most common problems with Mahindra Thar is the suspension system being worn off and it happens if the car has been used a lot for off-roading. To check the suspension performance take the car over an uneven road with a few bumps on it and check if the vehicle is able to tackle the same or not. In case, the Thar is making some unwanted sounds then try to look for other options because replacement of suspension system is a little expensive and can burn a hole in your pocket surely.
Look if Air-Conditioning Unit is Working Properly
AC units not working properly is one of the most common problems with used Mahindra Thar Cars. AC units in the previous generation Thars are not as reliable as they should have been and they often have problems in cooling, AC flow, and heating. To check the same turn the blower to the max and change the temperature from highest to lowest and pay attention to the unusual compressor noises. If you notice weird noises then there is a serious issue with the AC unit. So ensure to check the same before buying a second-hand Thar.
Check Issues with 4X4 Operation
In case you're opting to own a 4X4 variant of Thar a thorough testing of the system is required. Since it is an on-demand vehicle, it is made up of several key components including a locking hub, transfer case, and differentials, etc. Any issue with any one of the components can lead to malfunctioning. Common issues with the 4X4 Thar system include non-engagement of front wheels, heavy expenditure of fuel, faster tyre burn, and many more issues.
Electronic Operations
Since Thar is a well-known off-roader and many Thar owners have driven the SUV through different terrains including muddy, snowy and dusty. These things also lead to electronic components being compromised due to water, dust and snow, etc and hence it is important to double-check the electronic operations of the Mahindra Thar. It is one of the most important aspects to consider if you were searching for the key points on how to buy used Mahindra Thar. So, while buying a second-hand Mahindra Thar, do not forget to check power windows, AC knobs, indicators, and headlights, etc.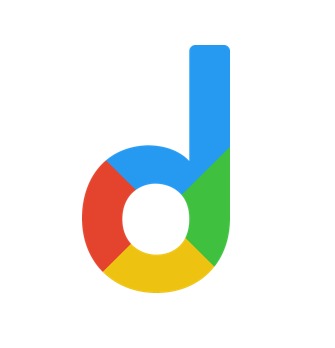 Droom is an automobile e-commerce platform offering a 21st-century automotive buying experience online with its four value pillars including trust, selection, low price, and convenience second to none. It offers 250k+ vehicles online in 1,100 cities — both used and new. Droom deals in buying and selling cars, 2-wheelers, and other vehicles too. It is an AI and data science-driven platform designed with the best ecosystem tools. Here, we have a team of auto-experts and auto enthusiasts who are dedicated to covering every sphere of the auto industry by simplifying the procedure of buying and selling with Unified Droom Experience. To know more, click here.