As the temperature is dropping down and the craving for piping-hot food is increasing, we know peak winter is here. There is something absolutely magical about the winter season that despite all the shuddering and fog, we can't help but enjoy it to the fullest. Be it relishing warm drinks and foods or hitting the roads with your loved ones for a long drive, everything gets 10x more fun in the chilly season. And if you're planning an exciting road trip, here's an article that will surely come in handy.
Just as you take all precautionary steps to make sure you have a wonderful experience, even your beloved car needs precautionary care to ensure it doesn't break down or stop in the middle of nowhere. So, scroll down and read all about the road trip checklist for a safe and enjoyable journey.
In this blog, we will cover :
Long Trip Car Checklist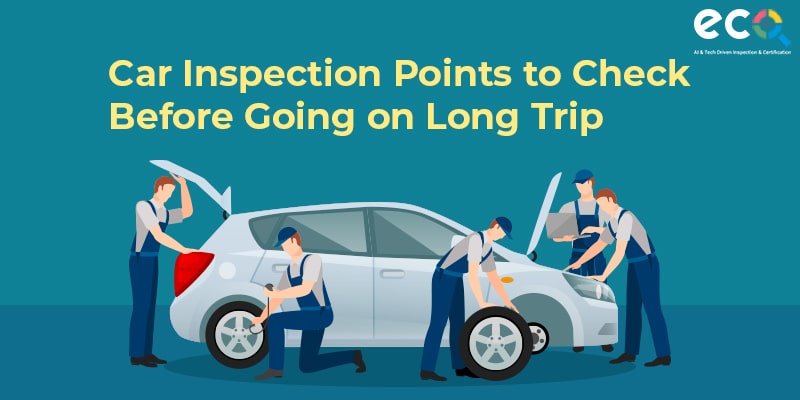 Here's a list of must-check things in the car before a long drive :
The engine is no less than the heart of the car and it is necessary to check the oil levels before a long trip to avoid engine failure. You can measure the oil level using the dipstick that you can find on the side of the engine. Also, don't forget to keep your battery terminals secure, clean, and greased.
Before hitting the road, make sure to check if your tyres are in an adequate situation to hit the rod at all. To ensure so, you need to check three things – tyre pressure, tread depth, and any kind of damage due to tear and wear. If any of the three mentioned above is below or more than the recommended criteria, it needs to be fixed right away!
Well, it goes without saying, fuel is the foremost thing that shall be checked before hitting the road. However, along with the fuel,  other fluids like engine oil, engine coolant, brake fluid, and power steering fluid should also be checked as they're essential for a car's performance.  If your car runs out of any of these fluids during the road trip, the car may stop functioning or can result in a breakdown.
The air filters are another important aspect that must be checked before a long trip. As the name suggests air filter filters the air that enters the engine chamber and helps complete the ignition process. If the air filter is dirty or has gunk stuck in it, then the car might take longer than usual to start. 
Brakes are one of the most important parts of any vehicle and should be inspected on a regular basis. Brake pads can wear out after prolonged usage, so, make sure you get the brake pads checked and changed if needed before the road trip.
Both – lights and horns might look like tiny parts but are extremely crucial when driving on the road. Inspect all three very thoroughly and make sure they are all in perfect condition before going for a long drive.
How to Avail of Inspection Services before the Trip
Although you can inspect the car's health and condition on your own, it is more feasible to hire a professional to take care of it, especially now that in this tech-savvy era, everything is available in a finger snap. Today, many big companies offer doorstep car inspection services and you can avail of these services by simply booking an appointment online.
Droom's ECO Inspection is one such vehicle inspection service that offers a thorough and in-depth check covering all aspects of the car. It is a 21st-century advanced Inspection service that is comprehensive, scientific, objective, and unbiased. It gives a fair analysis of the car's condition at over 150+ checkpoints done by professional auto technicians. The digital report issues at the end offer an in-depth diagnosis of each and every aspect of the car that you should check before a long drive.
Car Inspection Cost
Usually, car inspection charges vary between Rs 300 to Rs 1000 depending on packages offered by different companies. Droom offers three different packages – Basic, Premium and Premium+ for used car inspection services. The Basic Inspection package is available at just Rs 399, the Premium package is priced at Rs 599, and the Premium+ package at Rs. 699 only. At this minimal price range, you can let go of all your doubts and worries and can hit the road without any stress. Sounds quite a stealer deal, right?
Conclusion
This was a detailed guide to all the aspects of car health and condition that you should take into consideration while planning a road trip. If you're looking to buy a used car at an affordable price then head to Droom. Here you can find all the top-selling cars as per your requirements and budget. Along with that, you can also avail ECO Inspection services to get an in-depth Inspection Report of any vehicles under 1100+ checkpoints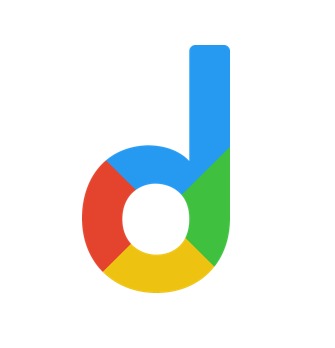 Droom is an automobile e-commerce platform offering a 21st-century automotive buying experience online with its four value pillars including trust, selection, low price, and convenience second to none. It offers 250k+ vehicles online in 1,100 cities — both used and new. Droom deals in buying and selling cars, 2-wheelers, and other vehicles too. It is an AI and data science-driven platform designed with the best ecosystem tools. Here, we have a team of auto-experts and auto enthusiasts who are dedicated to covering every sphere of the auto industry by simplifying the procedure of buying and selling with Unified Droom Experience. To know more, click here.