Mileage is one of the key factors when it comes to decision-making for buying a new bike in India. However, with the increasing fuel prices and city traffic, it has become difficult to maintain the mileage of a bike. There are many bike owners that have claimed that they spend too much on their bikes even when they own top-notch branded bikes. The major cause for their expense is the low mileage of the bike. It is quite difficult to improve bike fuel efficiency in the stop-and-go traffic of metropolitan cities and hence it becomes quite tough to maintain the performance of the bike. If you are also one of them who faces such a problem then don't worry, we have listed top tips on how to increase the mileage of a bike so that you get the best solution for your bike's low mileage.
Tips to Increase Bike Mileage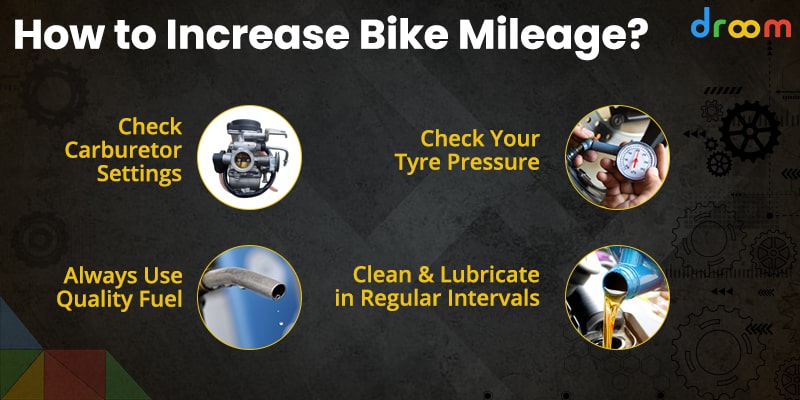 Here are some important tips and advice to increase fuel efficiency of bike.
Check Carburetor Settings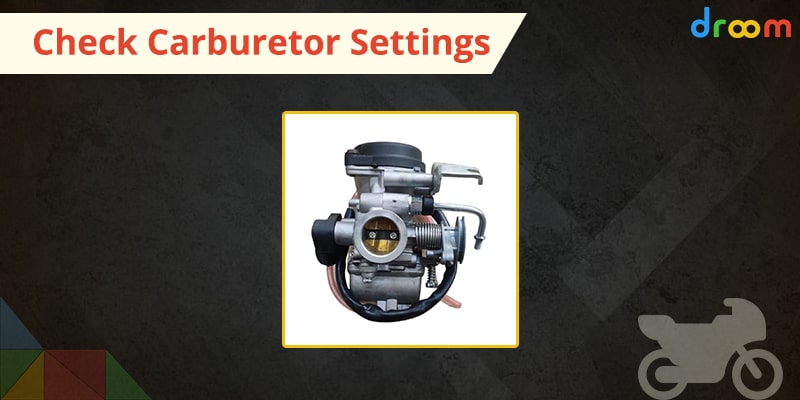 If your bike's mileage is not improving even after timely service, then you should get your bike's carburetor settings checked. Re-tuning of the carburetor helps in restoring the engine's performance even if it is electronically or manually done. The whole process increases the mileage of the bike. If you were searching for the tips about how to improve the mileage of bike, then you should give this point surely a try.
Don't Opt to Use Alternate Products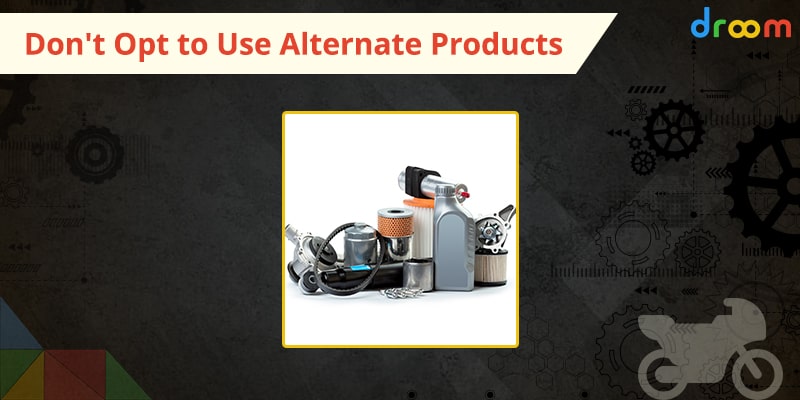 Original products are always made in sync with the engine performance and hence changing them might cost you in terms of extra fuel usage. It is advised to never replace the original parts of any automobile during modification as it might affect the overall performance and its durability.
Do Not Rash Ride
Over-speeding, racing and sudden braking comes under rash riding, and it is dangerous for you and unsafe for your bike. Rash riding can often cause serious damage to the engine affecting the performance of the bike and engine in the long run.
Check Your Tyre Pressure
Tyre pressure varies in different buke models and it is another major factor which plays an important role in increasing or decreasing the mileage of the bike. So, ensure to check the tyre pressure at least alternatively whenever you visit fuel filling station and specifically before leaving for a long ride.
Regular Bike Servicing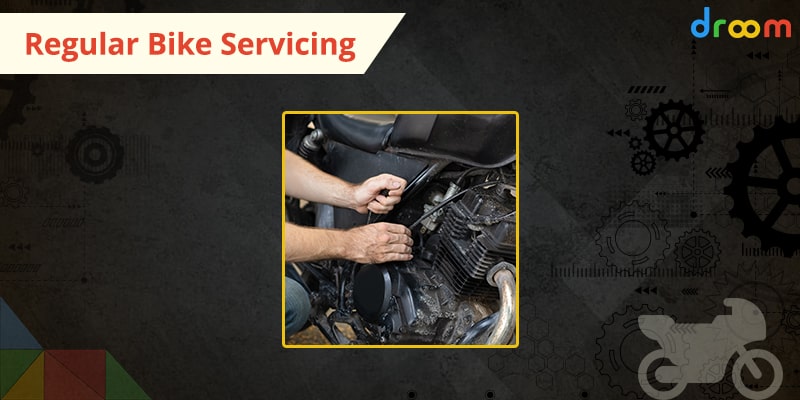 Bike servicing at the right intervals plays a vital role for your bike's mileage. Timely servicing improves bike fuel efficiency and enhances engine health and increases the vehicle life. It also increases the mileage and offers great bike performance. However, if because of any reason you delay the servicing ensure that you get the engine oil checked.
Always Try to Avoid Parking Your Bike in Sunlight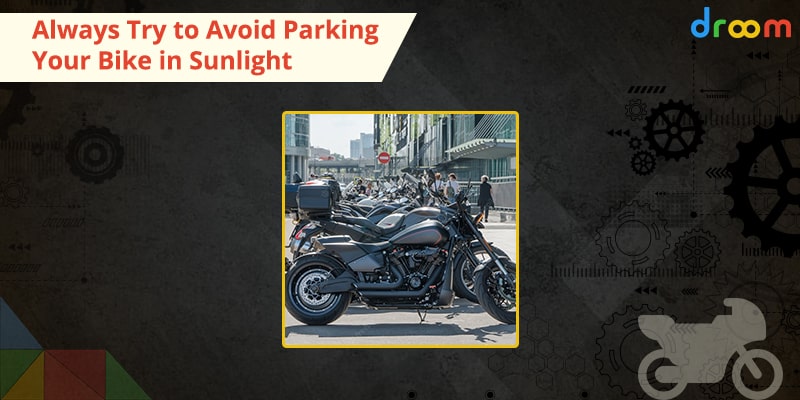 No bikes don't get tanned, but sunlight can lead to evaporation of fuel and, in turn reduces the mileage. So, for the times when you're aware that you will be away for long then try to park your bike in shady space.
Always Use Quality Fuel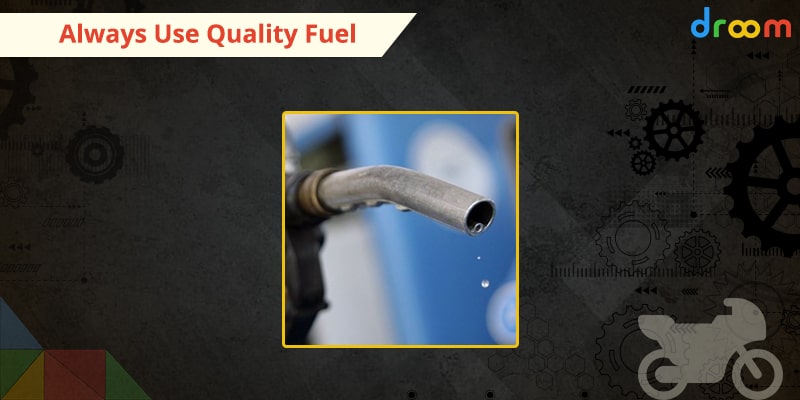 Your new bike needs proper attention and care to run for long. Take care of your bike by filling the right quality fuel or unleaded premium fuel. Leaded fuel decreases the engine performance and, in turn offers poor mileage.
Clean & Lubricate in Regular Intervals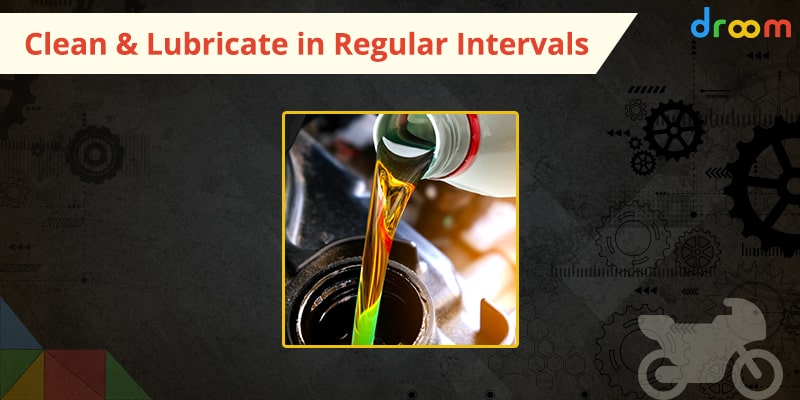 Your bike's chain needs lubrication and cleaning even between the service interval as this helps the engine to rotate easily with less power. So, try cleaning the dirt and sand so that you get better mileage.
Use Kill Switch in Heavy Traffic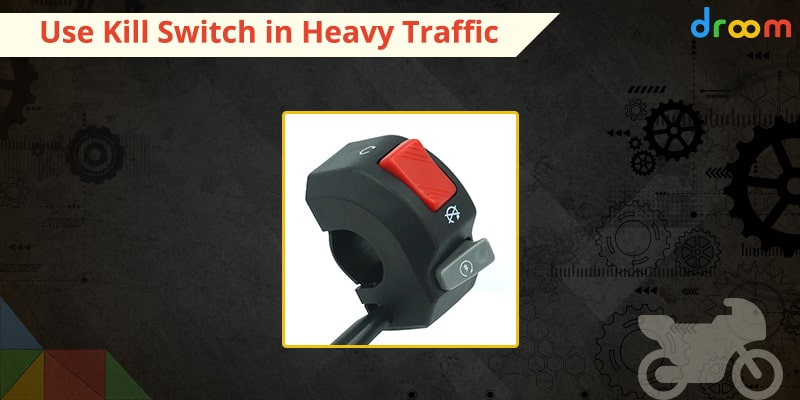 When you are stuck in heavy traffic, and you know that the traffic signal will take time to turn green then use the kill switch and turn off the engine. By doing so you will save the engine's health and you will save fuel as well.
In case you are also planning to own a bike then visit Droom website or download the droom app and enjoy the vast selection of bikes from top notch brands. Moreover, hassle-free loan, insurance, and RTO facilities along with doorstep delivery makes the whole buying experience seamless and unforgettable. Book your bike now with Droom. Also, try the above-mentioned tips to improve the bike fuel efficiency.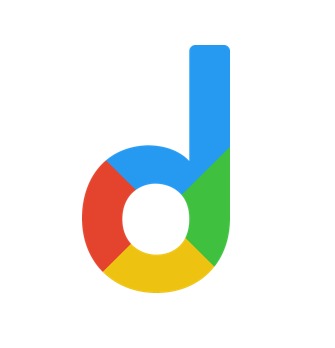 Droom is an automobile e-commerce platform offering a 21st-century automotive buying experience online with its four value pillars including trust, selection, low price, and convenience second to none. It offers 250k+ vehicles online in 1,100 cities — both used and new. Droom deals in buying and selling cars, 2-wheelers, and other vehicles too. It is an AI and data science-driven platform designed with the best ecosystem tools. Here, we have a team of auto-experts and auto enthusiasts who are dedicated to covering every sphere of the auto industry by simplifying the procedure of buying and selling with Unified Droom Experience. To know more, click here.