The online auto market place has taken the world by storm. Nowadays, people prefer to buy used car online as it is one of the easiest and comfortable ways to buy used cars.
Sell Cars Online:
The number of cars sold on the online platform is increasing at an exponential rate. This alone is enough to conclude that that the future of car sale belongs to online platforms like Droom which is India' largest auto community portal. With the online traffic exceeding 45 million or 4.5 crores visitors in a month an auto dealer has a high probability to sell off their cars in no time.
The biggest attraction of online selling is ease with which a seller can sell car online from the comfort of a sofa!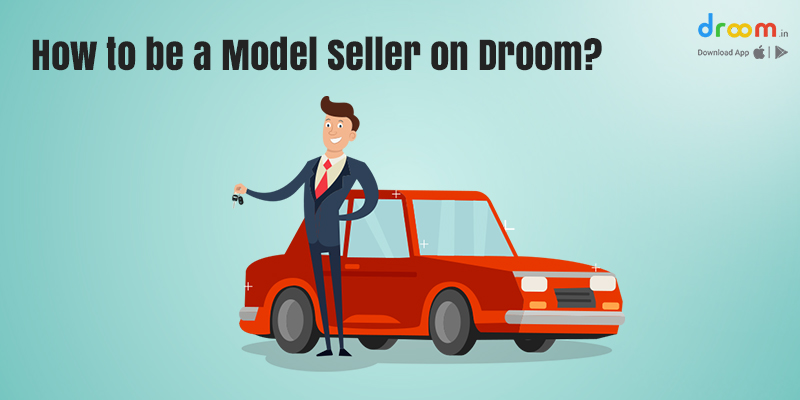 More than 3 lacs auto dealers have recognized the potential of the online platform and the number of car dealers is increasing on a daily basis. Droom is the perfect platform to tap the potential of the largest auto community in India. Selling used cars online can be profitable if done in the right manner.
Let us learn the art of online selling which can raise your bank account by many folds! Here is how you too can sell car online.
Auto Dealers Guide Online:
To start selling a seller needs to create a seller account that will enable his/her profile online.
A seller account is of two types – "Individual Seller account" and "Pro-Seller "account".
A pro-seller account is meant for those who sell used car professionally.
What Exactly is a Pro-Seller Account?
A Pro-seller account is used typically by auto dealers, brokers, resellers, or auto manufacturers who might have their own showroom. This account helps seller to grab the more than 45 million potential buyers who visit the web portal. The number is quite great when compared to other portals, in fact 5 times higher than the second-largest auto community.
A pro- seller account is much more useful than an individual account. The pro-seller account has some advantage over the individual seller account.
Also, there is no fee for the listing and neither there is a limit on the number of listing you can post in your account. With the help of the pro-seller account, a dealer can sell vehicles faster and with more convenience.
The pro-seller account is further divided into 3 types – Pro-Seller Basic, Pro-Seller Premium (additional features and services) and Pro-Seller Business (multi-dealership management).
It costs nothing to open the pro-seller basic account, while there are nominal charges to set up a pro-seller premium account.
With a premium account, a dealer gets advanced analytics that inform the dealer of various metrics and factors that helps dealers to analyse their local listings. With Pro-Seller Premium account a dealer gets access to Pro-Seller Store Front, Advanced Analytics, My Favourite Seller Program.
With pro-seller business account, a seller can use Enterprise Dashboard, Transfer Miles to Dealers, Manage Dealer Network, Enterprise Showroom, Account management that helps in organizing his online listings.
However, merely setting up a pro-seller account is not enough.
Not dealer can be a good online seller. If you want to become a model seller on Droom, then below are some tips that will surely boost sales.
Tips to Become A Model Seller on Droom:
Offer on both pricing formats – fixed price, best – selling which would
Upload at least 6 HD images of a car that must include interior, exterior, open bonnet. If possible, share a 1 Min video of the car that gives a good perspective of a car
Try and fill as many trust factors as possible to build higher trust for potential buyers.
Offer listing certification package which includes premium reports for orange book value, Eco inspection, and Droom History.
Close transaction as soon as possible after the commitment fee (token amount) has been paid.
Accurately fill all the important details of a vehicle that would build trust among potential buyers.
Price a used car competitively which raises the probability of a vehicle being sold.
A dealer should become a verified seller to gain the trust of buyers
Online selling is easy and 100% transparent process. With above-mentioned tips, a seller can transform into a model seller and drive his sales chart up!
Happy selling!