Selling your old vehicle can be a bit of a challenge. However, for verified seller on Droom, it is as simple as playing a video game for fun. Droom integrates technology for the optimum benefit of people looking to sell their used vehicle. From finding potential buyers, setting up the right price to getting the worth for your vehicle, it takes a lot of patience and apt to be able to sell your vehicle. Well, worry no more! It is time to move over the traditional means to embrace many tech innovations brought to you by online automobile marketplace such as Droom.
If you are looking to sell your old vehicle, you will be delighted to know that now you can do so from the very confines of your home. Yes, no need to travel around the city to find a reliable dealership or get into lengthy price negotiations to get the right worth for your old vehicle.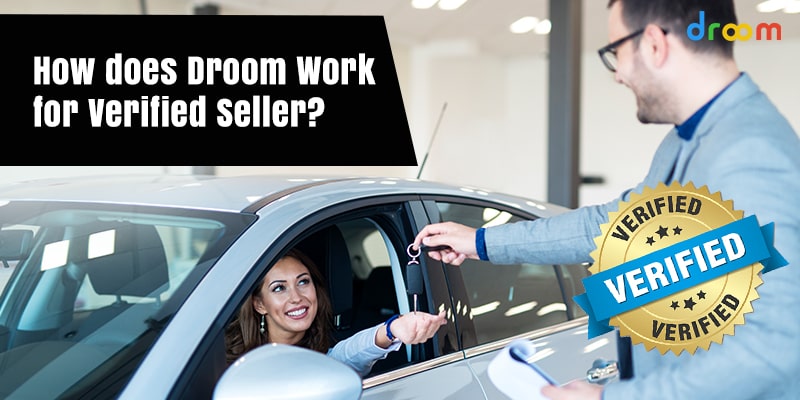 We are going to discuss every bit of pertinent information beneficial for a seller in this blog. So, fasten your seatbelts as we bring to you many benefits and functionality of how to sell your used vehicle at an online automobile marketplace.
Enjoy the perks of selling with tech integration
Droom brings to you a world of tech innovation integrated for seamless functionality. Almost every pain point of selling your used vehicle is made negligible once you opt to sell your used bike/car/scooter online at Droom. An array of benefits for sellers makes it easy for them to negotiate for a higher price based on certified reports which are independent and unbiased.
Settle on a Fair Market price & more with OBV tool
Orange Book Value tool is based on 21st-century Data Science and Machine Learning methodology. It generates the fair market price by taking into consideration vehicle category, model, and trim within 10 seconds. It is an unbiased, independent assessment that brings both the buyers and sellers onto a common ground to finalize the selling price.
Find out the true condition of your used vehicle with ECO inspection
There are times when buyers would create an unnecessary fuss over the car components. Yes, a vehicle goes through a lot of wear and tear. However, that does not mean you should settle for a lesser price. ECO inspection report is generated by performing a 121-point checkup to find out the true condition of a used vehicle and its respective components. It is a doorstep service wherein the trained professionals make sure that a vehicle is evaluated for its true worth.
Highlight the top maintenance with Vehicle History
Droom's vehicle history report comprises every bit of information that might be important for a potential buyer. It includes:
Insurance history
Loan history
Service logs history
Accident claim history
Flood damage history
Theft history
Registration history
Registration details
The point to note here is that, as a seller, you can sell your old vehicle with ease when you have the certified reports mentioned above. You are not going out to convince anyone to buy the vehicle rather by checking the listed vehicle and certified reports they will get in touch with you while you can carry on with your lives. So, get going and get your old vehicle listed on India's largest automobile platform.
How Droom works for sellers?
The best part of selling on Droom is the ease with which you can sell off your vehicle. You can create as many listings as you want. And you do not have to pay any fee to create listings. All you must provide is Make-Model-Year-Trim. Once you provide the necessary information, the system automatically updates the rest of the basic information features for the benefit of sellers.
If you are looking to sell more than one used vehicle, it is better to opt for a Pro seller account that has benefits of its own.
What is a pro-seller account?
Creating a pro seller is all about creating a credible identity. Once you register for the pro seller account, your profile and listings are updated with a "Certified Pro-Seller" badge. Unlike, an individual listing profile, you must pay a nominal subscription fee for the premium account.
As a pro-seller, you get:
A dedicated Pro-Seller page to showcase all your listings
Access to upload items in bulk via our easy-to-use technology
Multiple seller-user accounts for employees
Advance analytics to give you real-time sales and business insights
Besides these, with a pro-seller account, you can access Enterprise Dashboard, Transfer Miles to Dealers, Manage Dealer Network, Enterprise Showroom, Account management that helps to organize online listings.
What about the price?
Droom offers three pricing formats namely:
Fixed Price: As the name suggests, there is no room for negotiations under this category. However, make sure that you are settling on a Fixed price based on the OBV report and ECO inspection to highlight the same.
Best Offer: Under this category, the buyers can negotiate for a lesser price if the proposal is accepted by the respective seller.
Auction: Potential buyers bid for the vehicle under this category. A seller can set a base price after which buyers start to bid according to their budget.
To create a maximum impact with your listed vehicle, it is advisable to provide an extensive set of information based on various certification services. Besides, make sure that you are uploading high-resolution pictures with a neat background for the buyers to see the vehicle.
Tips to master the art of selling on Droom
Selling a used vehicle is about skills and patience. However, with a better understanding of the platform and subsequent features, you can maximize the chances to be a model seller.
To sell your used vehicle at the earliest, you must:
Offer on both pricing formats – fixed price and best offer
Upload at least 6 HD images of a car that must include interior, exterior, open bonnet. If possible, share a 1 Min video of the car that gives a good perspective of a car.
Try and fill as many trust factors as possible to build higher trust for potential buyers
Offer listing certification package which includes premium reports for Orange Book Value, ECO inspection, and Droom History
Close the transaction as soon as possible after the commitment fee (token amount) has been paid
Fill accurately all the important details of a vehicle that would build trust among potential buyers
Set the price of a used car competitively which raises the probability of a vehicle being sold
Become a verified seller to gain the trust of buyers
Also, it is better to get your account verified. You do not have to pay any fee to get your account verified. For the potential buyers, it takes trust and credibility to buy a used vehicle. Once you verify your account, the profile shows the verified account badge to reflect credibility.
To be a verified seller on Droom, download the Droom app for Android and iOS and follow the below-mentioned steps:
Go to the Menu option on the top left of the screen
Click My Account
Click My Profile
Click "Verify Now" corresponding to email id and mobile number
Once you create a listing and follow the above-mentioned tips, you can put all your worries at rest. It is the buyers who will be throning your listing page to buy the vehicle.
Droom, over the years, has created a niche for itself in the online automobile marketplace. The company prides itself on tech innovation and tangential services to offer every bit of benefit for the sellers under the same roof. So, come aboard and enjoy the top benefits and services at Droom!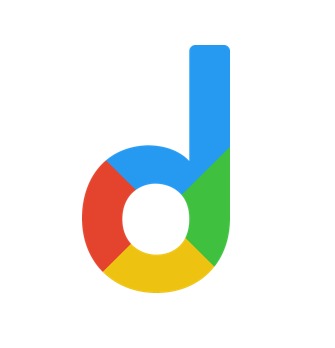 Droom is an automobile e-commerce platform offering a 21st-century automotive buying experience online with its four value pillars including trust, selection, low price, and convenience second to none. It offers 250k+ vehicles online in 1,100 cities — both used and new. Droom deals in buying and selling cars, 2-wheelers, and other vehicles too. It is an AI and data science-driven platform designed with the best ecosystem tools. Here, we have a team of auto-experts and auto enthusiasts who are dedicated to covering every sphere of the auto industry by simplifying the procedure of buying and selling with Unified Droom Experience. To know more, click here.