The Honda Motorcycle & Scooter India Pvt. Ltd. collective must be very happy since their efforts at technology innovation have been convincingly acclaimed and appreciated with the award of the Droom Technology Innovation for the year 2019.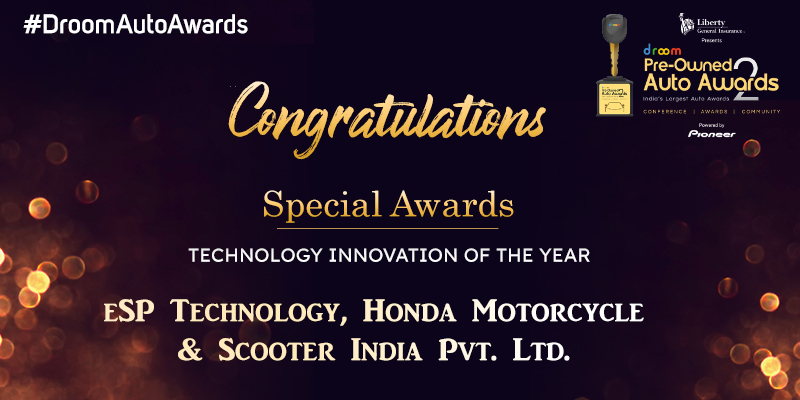 The joy, satisfaction and enthusiasm in the Honda Motorcycle & Scooter India Pvt. Ltd can be well understood since its eSP Technology had been acclaimed and awarded the Technology Innovation of the year by none other than Droom at their Pre-Owned Auto Award 2 function held in ITC Maurya on 20th December 2019. The large gathering consisting of the Chief Executives of various automobile manufacturers, media persons and representatives of various institutions were witness to the presentation of this very coveted and prestigious recognition.
This new technology first brought out by Honda Motorcycle & Scooter India Pvt. Ltd is very effective in improving engine performance significantly, thus saving on the cost of fuel for the drive. This new system ensures that the vehicle moves with the barest minimum of jerks and jolts which improves the life of the vehicle. Enhanced Smart Power has integrated many vital aspects of its application. These include injection of the right amount of fuel, rate of combustion of the fuel and many such important aspects which go to deliver a much improved overall performance of the engine.
eSP Technology of Honda Motorcycle & Scooter India Pvt. Ltd has been selected as the winner of 'Technology Innovation of the year' for the year 2019
Judging Methodology
The winner for this award was to be handed over to the technology which was most innovative in the automobile industry in the country. This innovation in technology may cover various aspects of the industry like security, safety, connectivity, efficiency and more. The individual automobile producers are eligible to send in their nominations which will then get evaluated by Droom's esteemed and independent jury panel who will look into all the aspects of the innovation.
About Honda Motorcycle & Scooter India Pvt. Ltd
Honda Motorcycle & Scooter Pvt. Ltd. is a wholly-owned subsidiary of Honda Motors Company of Japan. eSP of Honda is a new technology that integrates the functioning of the systems of starting, fuel injection, friction reduction etc to generate higher mileage. Honda Motorcycle & Scooter Pvt. Ltd. has been manufacturing and marketing several types of scooters, motorcycles, mopeds, and sports bikes.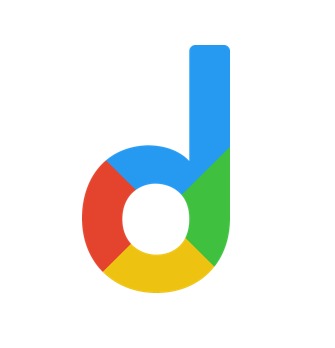 Droom is an automobile e-commerce platform offering a 21st-century automotive buying experience online with its four value pillars including trust, selection, low price, and convenience second to none. It offers 250k+ vehicles online in 1,100 cities — both used and new. Droom deals in buying and selling cars, 2-wheelers, and other vehicles too. It is an AI and data science-driven platform designed with the best ecosystem tools. Here, we have a team of auto-experts and auto enthusiasts who are dedicated to covering every sphere of the auto industry by simplifying the procedure of buying and selling with Unified Droom Experience. To know more, click here.