A car warranty is a must for all car owners. You can never foretell what is going to happen once you take out your car for a drive. The uncertainty on roads can levy a huge financial burden. For such times, unfortunate scenarios, collisions, or accidents, the right warranty package helps you to cover the damages. However, with different warranty packages and different insurance cover packages, it gets somewhat difficult to differentiate among their use and functioning.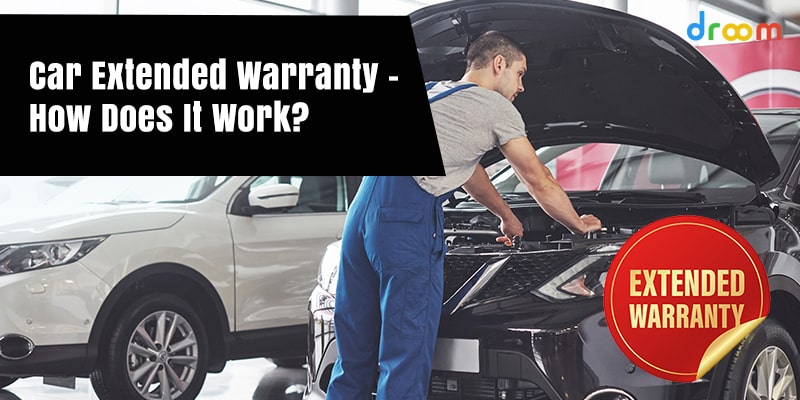 We are going to cover all of it in this blog to help you make an informed decision about different car extended warranty packages.
Key Points:
What is a car extended warranty?
What are the extended car warranty plans?
When to renew car warranty?
How to renew car warranty?
Where to get the best extended car warranty?
What is car extended warranty?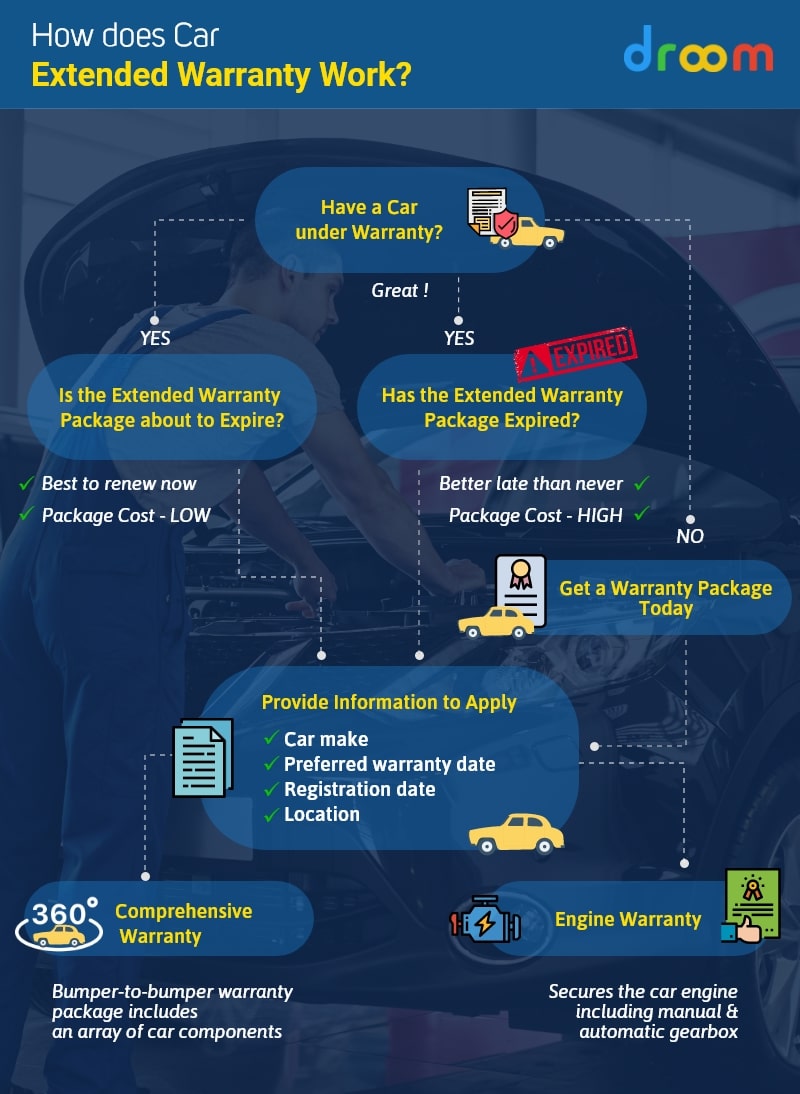 An car extended warranty package provides much-needed financial assistance for the car owner. Especially when you go out to buy a second hand car, used car warranty packages make it easy to deal with the maintenance cost.
When you purchase a new car, the Original Equipment Manufacturer (OEM) warranty covers Mechanical and Electrical failures that arise during the warranty tenure. Once the OEM warranty period expires, you must opt for an car extended warranty to make sure that you are not left in the lurch to look out for financial help to replace the faulty car parts.
What are the Car Extended Warranty Plans?
The two most prominent extended car warranty packages in the market are comprehensive and engine warranty packages. Though it is advisable to opt for a comprehensive package to cover the repair of almost all the car components, you can pick any between the two mentioned below based on your requirements.
A comprehensive warranty package also referred to as a bumper-to-bumper warranty package includes an array of car components. Take it as a one-time investment under which you can get any of the components mentioned in the package repaired at the earliest.
Engine warranty secures the car engine and respective parts for the warranty period. There might be issues with the engine during monsoons or when driving through waterlogged streets. It is for those times, and whenever you face any issue with your car engine that engine warranty comes in handy to make sure that your car keeps running without any unwanted issues.
Extended warranty package for Cars
| | |
| --- | --- |
| Extended Warranty package | Components |
| Comprehensive warranty package | Engine, Gearbox, Steering, Braking system, Fuel system, Diesel injection system, Air conditioning, Electrical system |
| Engine warranty package | Engine, Manual Gearbox, Automatic Gearbox |
Though the components included in the warranty package remains the same, the package price for different types of car such as SUV, Hatchback, Sedan etc. varies.
Extended warranty packages are all about securing the cost of car part repairs. From financial to performance and resale value, getting your car repaired has many benefits of its own.
When to renew car warranty?
It is advisable to keep a track of your policy tenure. Once the OEM warranty policy expires, you are left on your own to get your car repaired. The cost associated with car repair can pose a significant impact on your financial expenditure. The two scenarios that may arise:
If an extended warranty package is about to expire
It is always advisable to renew your warranty package before it expires, so that the package cost is low, and you do not have to spend a single day in worry. To mitigate the repair cost, you should get an appropriate cover without any delay. There are certain parts and components of policy benefits that are not available with the insurance covers. Get in proper consultation with the provider to make sure that every nook and corner of your car is covered within the warranty package.
If an extended warranty package has expired
You do not want to end up in a situation wherein you might be involved in an accident with no policy coverage. So, make sure that you get it at the earliest. But, in case you are already in a situation where your warranty has expired, then also you can extend your package, but then the prices will go high.
How to renew car warranty?
Whatever be your situation, you can renew your car warranty in the same manner. Today, with the advent of technology, you do not have to go around the city, traveling to offices or dealership. You can simply log onto your smartphones or computers and get extended car warranty by providing necessary information, which includes:
Car make
Preferred warranty date
Registration date
Location
It cannot get simpler than this, can it? So, go ahead and check out the various extended warranty packages online to find the best one for you.
Where to get the best extended car warranty?
Check out the several packages listed for an extended warranty for cars, and you can even find the best extended warranty packages. Based on your requirement and budget, you can buy the right used car warranty package to secure the repair and maintenance cost of your car. Not only that, Droom is your one-stop solution to cover each and every aspect of buying a used car. From finding the top-notch used car to credit services and extended warranty packages, the company brings out the best of online automobile e-commerce functioning with its sophisticated web interface.
All car owners should have a clear understanding of the factors associated with car owning. One such major factor is car warranty. No one is in the favor of burning their pockets to repair each and every parts of car or to service the car regularly. The facts mentioned here will surely clear all your doubts and will prevent you to making any mistakes related to warranty in future.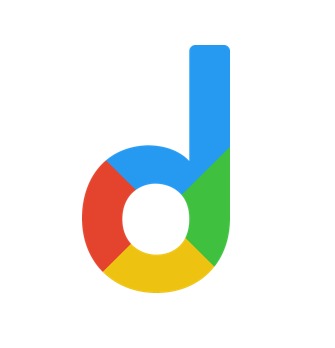 Droom is an automobile e-commerce platform offering a 21st-century automotive buying experience online with its four value pillars including trust, selection, low price, and convenience second to none. It offers 250k+ vehicles online in 1,100 cities — both used and new. Droom deals in buying and selling cars, 2-wheelers, and other vehicles too. It is an AI and data science-driven platform designed with the best ecosystem tools. Here, we have a team of auto-experts and auto enthusiasts who are dedicated to covering every sphere of the auto industry by simplifying the procedure of buying and selling with Unified Droom Experience. To know more, click here.