Warranty is a standard feature for every vehicle that rolls out of the assembly line and on to the dealer's showroom. A warranty is a written assurance which dictates that the manufacturer will be liable to repair or replace faulty parts in case of failure, within a stipulated period of time from buying the vehicle. It is important to remember that the terms and conditions of warranty vary from manufacturer to manufacturer.
However, when the eligibility period of manufacturer's warranty expires, then how do you insure to get prompt replacement or repair of faulty parts? The answer lies in buying extended warranty of vehicle.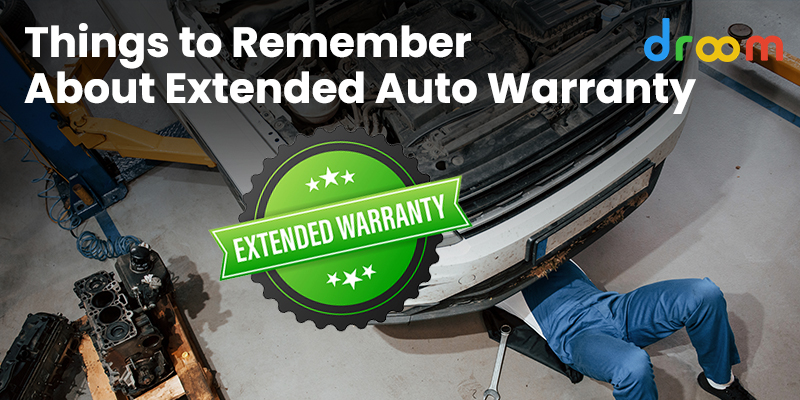 What is Extended Warranty for Vehicles?
Extended warranty for cars or two-wheelers is an additional warranty that you can buy at the time of purchasing the vehicle. There are also numerous options to buy extended warranty for used cars also, thanks to growing demand for used vehicles in the country. Increasing number of reputable extended car warranty companies today offer incredibly attractive warranty schemes for new and used cars alike.
The extended car warranty is exactly what it says, an extension to your regular manufacturer's car warranty policy. This is a great way to ensure that you can enjoy driving your vehicle comfortably, without having to worry about rising cost of maintenance and buying spare parts.
What are the Extended Warranty Benefits?
Buying extended vehicle warranty has numerous benefits, including:
Lower Maintenance
 Cars, bikes and scooters have become complex in order to be more comfortable. The addition of high-tech parts in vehicles also raises the risk of breakdown. With extended warranty, you can lower the maintenance cost of your vehicle as the warranty policy will take care of replacement of repair of faulty parts.
Convenient
Having an extended vehicle warranty is incredibly convenient, especially when your car breaks down in the middle of nowhere. Reputable extended car warranty companies not only provide prompt towing services, but some also offer lift to the nearest hotel or transport spot.
Enhance Valuation
An extended car warranty is an efficient way to increase the value of your car when you plan to sell it on the used-car market. It is a great bargaining chip as it helps to get a better price for your car.
Should I Buy Extended Warranty on Used Vehicle?
The decision to buy extended warranty of vehicle is determined by the particular ownership plans of the individual owner. If you plan to sell the car within the standard warranty period or range then you don't need to buy extended warranty for your vehicle. However, having an extended warranty on the car at the time of selling is an advantage that can mark up the price of your vehicle significantly and get great value for your vehicle. You will have an upper hand in negotiating a better deal for your vehicle with a car dealer of individual used car buyer with an extended vehicle warranty.
On the other hand, if you are planning to use the car well past the standard warranty's expiry, then it is highly recommended to buy extended warranty of car so that you can enjoy a smooth, comfortable car ownership experience. Although vehicles, including car, bikes and scooters have become more reliable, there is always a risk of mechanical failure, as is seen with any machine. Thus, it is a smart decision to buy bike extended warranty or scooter extended warranty and enjoy riding it for a longer time.
What are the Pros and Cons of Extended Car Warranties?
Now let's take a quick look at the pros and cons of buying extended car warranties:
Pros:
Tailor-made warranty policies specific to individual owner's needs.
Cover cost of costly repair and replacement of expensive, high-tech parts in the vehicle.
Simple paperwork, easy payment plan and affordable extended car warranty cost give peace of mind.
Cons:
Certain extended car warranty cost can be expensive.
Extended vehicle warranty may not cover certain types of repairs of replacements.
Number of approved repairing centers is still lower than demand.
Extended car warranty may never come in use.
What are the Situations in Which Someone will not Get an Extended Warranty?
As with any service, an extended warranty of vehicle may not be applicable in certain situations, such as when:
Spare part of component is not covered under extended warranty.
Repairs or replacement of parts are denied if fault results from misuse or abuse of vehicle.
Damage is the result of environmental factors, such as natural disasters, like floor, earthquake, etc.
Vehicle is damaged to an extent that the insurance company writes it off as non-repairable.
Signs of odometer tampering are detected.
Unneeded repairs were made previously.
Signs of neglect or lack of proper maintenance in the vehicle.
Hopefully, now you will be able to decide whether you should buy an extended car warranty and enjoy a smooth, comfortable ownership.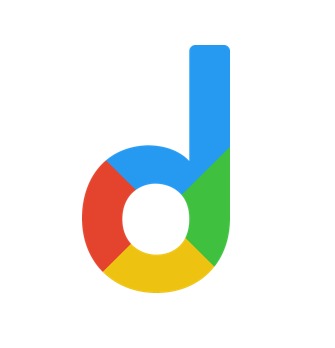 Droom is an automobile e-commerce platform offering a 21st-century automotive buying experience online with its four value pillars including trust, selection, low price, and convenience second to none. It offers 250k+ vehicles online in 1,100 cities — both used and new. Droom deals in buying and selling cars, 2-wheelers, and other vehicles too. It is an AI and data science-driven platform designed with the best ecosystem tools. Here, we have a team of auto-experts and auto enthusiasts who are dedicated to covering every sphere of the auto industry by simplifying the procedure of buying and selling with Unified Droom Experience. To know more, click here.