While driving or riding on the roads, you will certainly not want to involve in any chaos, fine, or imprisonment. Then, do follow the traffic rules and do carry some valuable documents that are required for two-wheeler driving. Under the Motor Vehicle Act 1988, it was made compulsory for any vehicle to ply on Indian roads must carry certain documents that can prove the individual's identity, right to drive, pollution control, damage coverage and tax payment. If you own a two-wheeler or planning to own one, then you must be aware of these documents.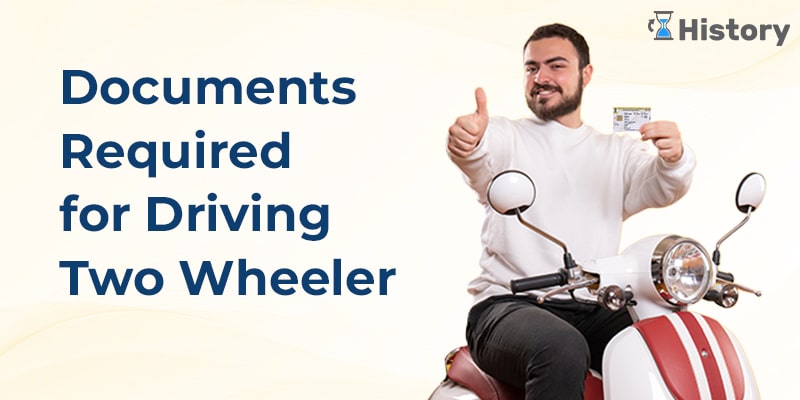 The topics that are covered in this article are:
What are the documents required for bike driving?
What are the documents required for scooty driving?
Can two wheeler drive without RC book?
Is it mandatory to carry original documents while driving?
Where can I store my bike documents online?
Documents Needed for Bike Driving
If you are on Indian roads riding on your bike, then it is mandatory for you to carry to 5 documents. Those 5 documents required for bike driving in India are:
Driving Licence is mandatory according to Motor Vehicles Act 1988, as it is a proof that you are capable enough to ride a bike. You are 18 above and you know how to ride a bike. In case you are still learning bike riding, you can carry a learner's licence. But, after that once you are completely aware of bike driving, you need to have and carry a valid driving licence.
In case you do not have a valid driving licence, you are liable to pay a fine of Rs. 5000 and/or community service.
Pollution Under Control (PUC) Certificate
It is mandatory to check two-wheelers' emissions annually and carry the Pollution Under Control Certificate every time you are on road with your scooter or bike. This certificate proves that your two-wheeler's pollution level is under control, it will not create any severe consequences on the environment.
If you do not carry a valid Pollution Under Control Certificate along with you, you are liable to pay a fine of up to Rs. 2000.
Registration Certificate (RC)
The first and foremost duty after buying a bike is to get your two-wheeler registered at the local Registration Transport Office (RTO). This will help you to get Registration Certificate (RC) which is a valid proof that your bike is registered to your name as per the law. RC of the vehicle also helps you to apply for Motor Insurance.
If you are caught riding without registration, you are liable to pay a fine of Rs. 5000/Rs. 10000 for subsequent offence.
According the MV Act 1988, it is mandatory to have a third-party insurance coverage of all vehicles. The third-party motor insurance covers the liability caused by you to some other vehicle or person on road, while riding your bike. Currently it is compulsory to have a long-term third-party policy of 5 years. Whenever you are on road, you must carry a copy of the motor insurance and show it to the traffic police if he/she asks for it.
In case you are riding without insurance, you are liable to pay a fine of Rs. 2000 an/or imprisonment of up to 3 months and community service, or Rs. 4000 for subsequent offence.
The fifth document that you need to carry while driving a bike is the tax token. In India, every vehicle needs to pay road tax. For two-wheelers, you need to pay the tax once when you register the vehicle at RTO. But the tax token needs to be carried every time just to show it as a proof that you have paid the tax.
Documents Required for Scooty/Scooter Driving
The documents required to ride a scooty or scooter is the same as a bike. For driving any two-wheelers or four-wheelers on the roads of India, you have to carry those 5 valuable documents. Now that you know what all documents required for scooty driving, let's learn how to apply for these documents.
How to apply for Driving Licence?
You can apply for your Driving Licence to your nearest RTO. You need to fill a form and submit at the Regional Transport Office in your locality along with valid identification proof. Post submission, you are liable to give a driving test. This is essential to check your driving skills. Once, you clear your driving test, you will receive the learner's licence. You are liable to carry it for next 30 days. Post 1 month you can apply for your permanent driving licence.
How to apply for PUC?
You need to apply for Pollution Under Control certificate every year as it has a validity of one year. On the time of registration, you need to apply for it and every year you need to renew it. Take your scooty to the nearest emission test centre and pay the required fee and you will be handed over the certificate. This emission test centre can be a standalone testing centre, computerized auto-emission centre, or a fuel station that are licenced to provide a PUC Certificate.
How to apply for RC?
Registration Certificate (RC) can be obtained from your nearest RTO. Once you purchase a new scooter, make sure you register the scooter to your name by submitting documents like invoice of the motorcycle, sales certificate (RTO Form 21), certificate of insurance, PUC, valid identification proof, vehicle registration form (RTO Form 20). By registering your two-wheeler, you will get the number plate.
Often the question arises, can I drive scooty without number plate? The answer is NO, never. You need a valid number plate and that will be registered to the government records. If ever anyone wants to check the details of your vehicle, they can simply scan your number plate and get all the details instantly through Vehicle History check. This can sometimes even save you to show as an instant proof of your vehicle.
How to apply for Motor Insurance?
You can take the help of a dealer or simply apply online through your favorite insurer's website for a motor insurance. Apply for a two-wheeler insurance policy and once you get the policy done, submit a copy at the RTO.
How to get the Tax Token?
While registration at the RTO, you will be asked to pay the road tax. Once you pay the tax, you will be provided with a tax token. If you register the bike through dealers, the dealer will pay the tax at the RTO and will provide you the tax token. Or you can visit RTO to collect your tax token.
Can Two Wheeler Drive Without RC Book?
Legally, NO. You can't drive on Indian roads if your two wheeler is not registered. But, unofficially Yes, you can drive a bike, scooty on the roads of India without RC book at your own risk. There is no specification mentioned in terms of how many km can you ride on your two wheeler without registration. This is because, if you met with an accident right after purchase of your bike, no body will be able to trace you, nor you can claim the motor insurance.
Right after two wheeler purchase, you are granted with Temporary Certificate (TC) that is valid for 1 month only. Within this one month you are supposed to get your permanent RC.
Within that 1 month, it is advisable not to drive with TC number, but you can travel few Kms at your own risk, but you can be liable to pay a hefty fine. If the traffic guard ask you to produce documents, you need carry two wheeler's invoice to justify the date of purchase, in place of RC book. The other documents you need to carry at that moment are insurance papers, road tax token, driving licence.
Is It Mandatory to Carry Original Documents While Driving?
After the amendment of the Motor Vehicle Act 1988, it is no longer mandatory to carry the original documents while driving on the Indian roads. This is applicable to all states of India.
But it is still mandatory to show the documents if the traffic guard stops and asks you anytime. All the 5 above-mentioned documents – Driving Licence, Pollution Under Control Certificate, Registration Certificate, Insurance Policy Copy, and Tax Token. It is just that there is no need to carry the original documents physically with you every time you are on road.
Earlier, you used to show them the physical documents, now you can show them digitally saved documents or online documents.
Where Can I Store My Bike Documents Online?
You can store your bike documents online only on two Government approved apps – DigiLocker and Parivahan.
The DigiLocker is an online platform that was launched by the Ministry of Electronics and Information Technology. Here, you store your driving licence and RC safe and secured. You simply need to upload the scanned copies of the documents in acceptable formats like PDF, JPEG or PNG. You can e-sign the documents on the platform. The DigiLocker is linked with your Aadhar number and phone number, so it is easier to track all details.
The mParivahan app is a digital application that was made under the Digital India Initiative. The app is available on both Play Store and App Store. You can upload your documents in acceptable formats and while showing can produce the QR code. The authority members can scan the QR code to check all details. The app also offers the facility to add multiple vehicles of an individual and the details of driving licence can be added to multiple devices.
Other than these two platforms, no other online platforms or soft copies of the documents will be considered as a valid or original document.
So, next time when you will be driving/riding on your two-wheeler, make sure you have all the documents with you either physically or digitally.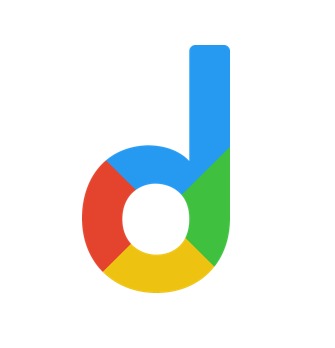 Droom is an automobile e-commerce platform offering a 21st-century automotive buying experience online with its four value pillars including trust, selection, low price, and convenience second to none. It offers 250k+ vehicles online in 1,100 cities — both used and new. Droom deals in buying and selling cars, 2-wheelers, and other vehicles too. It is an AI and data science-driven platform designed with the best ecosystem tools. Here, we have a team of auto-experts and auto enthusiasts who are dedicated to covering every sphere of the auto industry by simplifying the procedure of buying and selling with Unified Droom Experience. To know more, click here.