There is no doubt that Honda City is the best selling sedan in the new car market, but this statement is also true for the used car market. A new Honda City is precious, but a used Honda City car is also priceless.
Honda city is one of the best sedan collections from the Honda family, which makes it the all-time favorite choice of most adopters. This can be figured out from the number of sales of New Honda City in India, which is 62,573 units in 2017 and 42,045 units in 2018. These stats notify that Honda City sale is at least 5 times more than its competitors such as Skoda Rapid, Volkswagen Vento or Fiat Linea over the last two years.
But people are also eager to purchase used Honda City cars with the same enthusiasm, like that of a new one. They believe if they can purchase a used car at a good condition, at the right price and know the history of the car and owner in detail, then it is the smartest buy.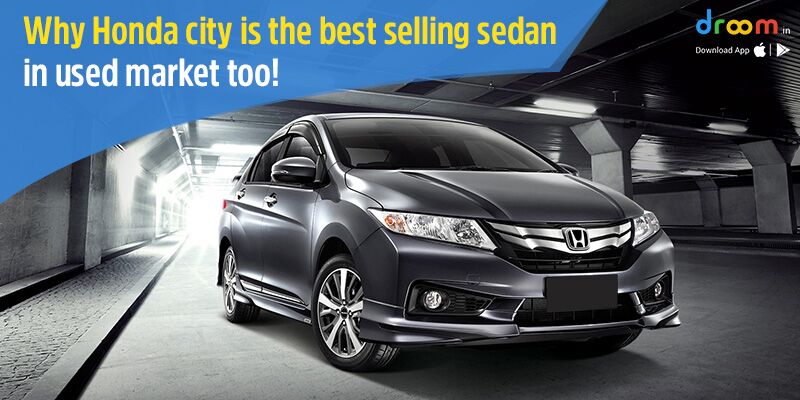 To establish the fact why Honda City is the 'best selling sedan in India', you need to study the X-factors of the car, that help it to stand out among the crowd.
Dimension: Though it is a mid-size sedan, it crosses the limit of 4000mm, which is the standard length of sedan cars. The entire dimension of Honda City is 4440 mm (length) x 1695 mm (width) x 1495 mm (height).
Wheel: The wheel size of Honda City is 15 inch, the turning radius is 5.3 metres and the wheelbase between the front and the rear wheels is 2600mm. The front tread of the car is 1480mm and rear tread is 1465mm.
Capacity: It is a five-seater car with 2 rows of seating arrangement. There are abundance knee room, shoulder room and head room at the rear seat, which makes it pretty comfortable for all the passengers. The fuel tank capacity is of 40-45 litres.
Engine: It is a petrol type car with 1.5-litre 117.3bhp 16V i VTEC engine, 4 cylinders, SOHC value configuration, PGM-Fi fuel supply system, maximum power of 117 bhp @ 6600 RPM, maximum torque of 145 Nm @ 4600 RPM, mileage of 17.4, manual transmission type, maximum speed of 195 Kmph, etc.
Convenience Facilities: The car offers both an air conditioner and heater facility to serve every season and weather change. It has anti-glare mirrors which is manual and for internal only. The other facilities that you can enjoy are air quality control tool, remote fuel lid opener, cup-holders for the front seat, driving experience control Eco, anti-theft device and many more.
These tools, facilities and specifications are the best offerings of Honda city car and these will not change ever, even if you purchase a used Honda City. It can a 4 years old car which has run on the road for many Kms, but its offerings will never change. You just have to review a few essentials and you are good to buy a used car. Those factors are:
1. What is the condition of the used car?
The first and foremost question that arrives on our mind while purchasing used cars is regarding the condition of the car. You have to be mentally prepared that as you are going for a used car, the condition of the car won't be just like the new one. But as a buyer you must have complete transparency and visibility in terms of the actual condition of the car and what will be the repair estimate for all the faulty parts. The car should be inspected by professional and certified technicians and provide a detailed report by tagging the used car as acceptable or not.
2. What is the history of the used sedan cars?
You never know what all challenges and obstacles the used car has faced over the time period. But you should be aware of the entire history of the car. Besides, checking the used car by a professional mechanic, you also need to take the support of car history certificate tools to get detailed used car information online for absolutely free. You can get the basic information as well as the history of flood damage, blacklist, registration, advanced registration, address, insurance, etc.
3. What is the history of the owner?
Like the history of the car, you should also know the history of the owner. To avoid any fraud or faulty case, you must be completely aware of the car owner. This will guide you to recognize whether the car was in good hands or not and will also help you to know from where the car needs to be picked up.
4. What is the best market price of the used sedan cars for sale?
You may be a seller or a buyer of used sedan cars, but you must be aware of the right pricing that you can get, or you need to pay respectively. The value of the car should not be judged as per the wish of the seller; the current market price of the vehicle is always dependable upon its overall condition and health.
5. How soon you can buy a used car?
Once you have taken the decision of purchasing a car, you won't want to wait longer or to face any hassle. It will be better if you can complete the purchase process within a short span of time and in an organized manner.
6. How to get a used car loan?
This is one more vital query every buyers' have. They are always in doubt whether they can get a used car loan or not and up to how much they can get. The good news is you can get a car loan even if you are purchasing a used car.
Your chosen used Honda City car should be judged on these parameters and then you should decide whether to purchase it or not.
If you are choosing a Honda City car of 4-5 years and you are getting with specifications such as:
Basic Facts: Honda City car with 1.5 E MT I-VTEC trim, petrol type, manual transmission type, Leatheretee interior furnishing, 43 litres fuel capacity, etc.
Key Factors: The car is of a certified pre-owner, only one owner, driven 35,358 Kms on road, condition grading is excellent.
Transparency Factors: It has a copy of insurance and Registration Certificate.
Features: The instrumental features, seats and comfort tools such as AC, heater, power door locks, steering adjustment, etc., are all working fine and in good condition.
Rating: The used sedan car for sale has 4.6 rating out of 5.
Then, the price of the car will be around Rs. 5.8 lakhs and this will be the best price for a used Honda city car with the above-mentioned specifications.
However, Honda City has been considered as the best among all used sedan cars in India, due to its spacious offerings, comfort, safety measures, infotainment features, mileage, power, torque and many more. For maintaining the consistency and longevity of all the offerings for many years, a Used Honda City is also declared as the 'Sedan of the year' in every year.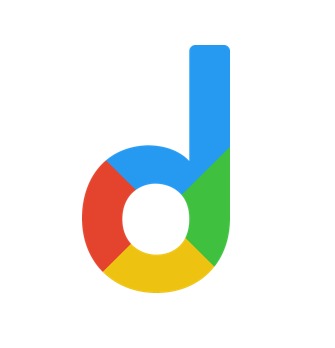 Droom is an automobile e-commerce platform offering a 21st-century automotive buying experience online with its four value pillars including trust, selection, low price, and convenience second to none. It offers 250k+ vehicles online in 1,100 cities — both used and new. Droom deals in buying and selling cars, 2-wheelers, and other vehicles too. It is an AI and data science-driven platform designed with the best ecosystem tools. Here, we have a team of auto-experts and auto enthusiasts who are dedicated to covering every sphere of the auto industry by simplifying the procedure of buying and selling with Unified Droom Experience. To know more, click here.