National Highway Authority of India (NHAI) had introduced FASTag to ease off the traffic congestion at toll plazas across the country. The tags are coded with Radio Frequency Identification (RFID) tags to automate the ticket collection at toll plazas. Thus, removing the one-by-one ticket allocation and getting rid of huge queues at peak traffic hours is troublesome to manage.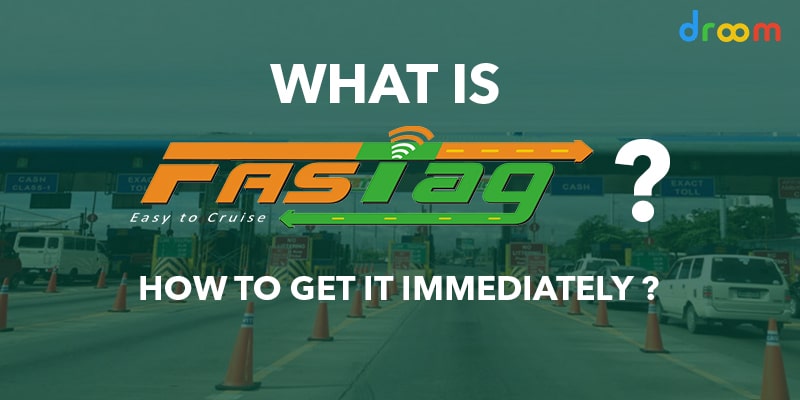 As of December 2019, 600+ toll plazas across India are automated with NHAI FASTag. In the coming times, the number is only going to go high. Though the government had launched it amidst much fanfare and even made it mandatory for everyone to opt for one, the rule, at present, is relaxed, and you can still opt for FASTag without incurring any penalty to enjoy hassle-free traveling.
There is no denying that we need efficient systems in place on roads to ease off the traffic. Measures such as these are only going to pave way for new and advanced tech solutions. It is better to adapt to the changing times by using technology for an easy mode of travel.
What is FASTag?
FASTag employs Radio Frequency Identification (RFID) technology for an automatic ticket price deduction at toll plazas. FASTag meaning it is a reloadable tag which has been introduced especially for toll plazas, so that, toll fees can be deducted automatically, and the vehicles need not have to wait in a queue for cash transaction. The amount is automatically deducted from your prepaid account that is created once you apply for one. The tag is affixed on the windscreen to make it easier for the automated systems to detect the RFID code.
So, the next time when you are traveling to another state or are going for a vacation, you need not worry about paying cash at every toll plaza and look out for loose change. Simply, get it affixed to the windscreen and let the tech innovation help you drive easy.
What are the advantages of FASTag?
FASTag is a product of tech innovation designed to assist humans. Not only does it help to eliminate human error, but it also paves way for efficient systems. During peak hours, the humungous queues of 4-wheelers are quite enough to give anyone a headache. How many times have we seen people get into argument over unnecessary things and a continuous race to be the first in the queue? All of it is minimized with FASTags.
1. Saves fuel and time
By opting for FASTag you can save on fuel consumption. You are no longer waiting in large queues driving at a snail's pace. The automated systems reduce the wait time for travelers, and in the process not only save up time but also help reduce fuel consumption.
2. Automated system
SMS alerts: Every transaction and deduction into the prepaid account is notified through SMS alerts. This way you can keep a tab on your traveling expenses.
Online recharge: Online FASTag recharge is convenient and easy. You can recharge your prepaid account through your smartphone within a few seconds by making the payment with Debit Card, Credit Card, Net Banking, NEFT, RTGS, or Net Banking.
3. No need to carry cash
As you start to approach the toll plazas the first instinct is to find the exact amount. With FASTags over your windscreen, you do not have to worry about loose change or wait for the toll plazas executives to do the math and return the deducted amount.
FASTag for car is the smart choice for people traveling on regular basis. Especially for office people, who commute daily and at peak hours, FASTag helps you to manage your finances easily and not be worried about carrying cash.
4. Better management
The automated systems assist the professionals employed at toll plazas to oversee the passage of cars with better efficiency. They need not monitor each car rather make sure that the systems in place are working fine.
5. Not required for two-wheelers
FASTag for two wheeler, autorickshaw or any small vehicle are not required.
One of the underrated advantages of FASTag for four-wheeler is its positive impact on the environment. It helps to cut down on carbon emissions by reducing the wait time and fuel consumption, and also helps to reduce the use of paper.
Is FASTag mandatory?
Currently, FASTag is not mandatory but an option for all. However, one can expect that in the future it might be made mandatory by NHAI to ensure efficiency. So, if you are yet to opt for one, it would be advisable to get one at the earliest to adapt to the seamless system.
How can I buy FASTag immediately?
If you are looking for FASTag buy, you can get it online as well as offline. You can get it at:
Log in to your Paytm account and you can get FASTag within few minutes. All you have to do is enter the Vehicle registration number, upload RC photos, and the tag is delivered at your doorsteps.
Many issuer agencies have collaborated with Amazon to help people get FASTag online with ease. From Amazon, you can simply select a FASTags of your choice and purchase it by making payment.
You can visit the nearest branch of leading banks such as Axis Bank, HDFC Bank, ICICI Bank, Punjab National Bank, Federal Bank, Syndicate Bank, IDFC Bank, SBI, Karur Vysya Bank to get FASTag for your vehicle.
Across toll plazas, you can see Paytm or Airtel promoters helping people with FASTags. You can get it affixed to your vehicle in no time.
Download the My FASTag mobile app if you are self-activating the tag. You can download it from Google play store for Android or Apple store for iPhone users. You can find all the necessary information in your account through the mobile app. A mobile app always comes handy for FASTag balance check. You can even give a missed call to the toll-free number 8884333331 from your registered number to view your FASTag balance.
Are there any disadvantages of FASTag?
FASTag, as tech innovation, does not have any disadvantage. It is helping travelers and toll plaza employees with an efficient system. However, a lot must be done in ensuring that technical issues such as server unavailability, reading RFID tag, etc. are kept at a bare minimum for its success.
FASTag is a perfect reminder of changing times. Today, we can see technology driving major changes in every sector. FASTag very well is the beginning of automated systems which are much needed to manage traffic efficiently on road. So, go ahead and get a FASTag for your vehicle without delay.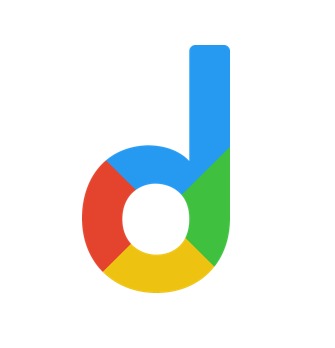 Droom is an automobile e-commerce platform offering a 21st-century automotive buying experience online with its four value pillars including trust, selection, low price, and convenience second to none. It offers 250k+ vehicles online in 1,100 cities — both used and new. Droom deals in buying and selling cars, 2-wheelers, and other vehicles too. It is an AI and data science-driven platform designed with the best ecosystem tools. Here, we have a team of auto-experts and auto enthusiasts who are dedicated to covering every sphere of the auto industry by simplifying the procedure of buying and selling with Unified Droom Experience. To know more, click here.