CNG cars or Compressed Natural Gas cars have been the go-to fuel in the fight against increasing carbon emissions and rising fuel prices. One car that has captured the CNG market in India with success is Wagon-R. The success of Wagon-R can be attributed to its economical price. It is a perfect example of how a perfect integration of eco-friendly fuel can yield positive results for buyers, OEMs, and even the environment. CNG as an automobile fuel brings perfect travel solutions for people on the move. Especially, business owners who need to deliver products or need to travel to and from various locations can save a lot of money on their travel expenses and enjoy a comfortable drive as well.
But advantages and disadvantages of CNG as an automobile fuel goes beyond just its economical nature. It also increases the running life of many car components and even brings ease and convenience to travel. How?
Effects of CNG on Car's Engine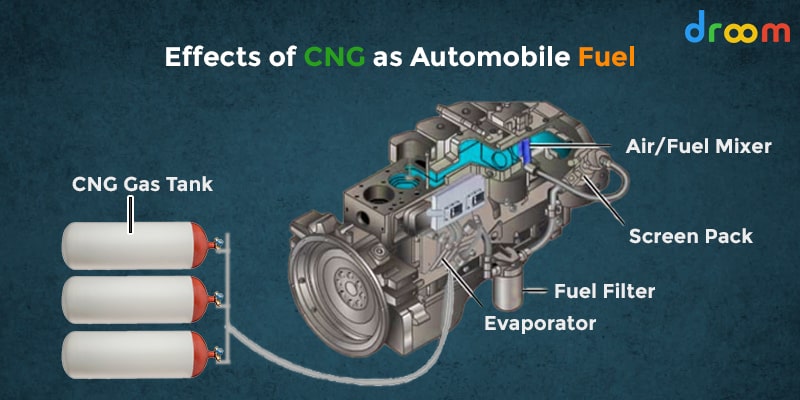 Eco-friendly The main advantage of CNG is that it does not have any Lead or Sulphur which makes it eco-friendly as it does not emit any carbon emissions. Also, when it comes to the effect of CNG on engine life and other components, with its non-corrosive nature, it just prolongs their running life.
CNG is a safe fuel. It is lighter than air. So, if I'm unfortunate circumstance if it gets leaked into the air it does not cause any harm rather simply disperses into the air and gets mixed easily.
Say bye to rising fuel prices woes with CNG. It is cheaper than petrol and diesel and can easily deliver 250-300km of a journey in a single full tank which otherwise will cost you a lot if you are traveling by petrol/diesel vehicle.
No need to change oil abruptly
Not just an economical journey, enjoy a smooth journey without changing oils too frequently. CNG does not contaminate the crankcase oil which prolongs the operational life of oils as compared to petrol/diesel.
Enjoy the convenience of fuel mode with CNG
What makes CNG cars so popular is that they are available in dual fuel operational modes with petrol/diesel. So, if you are running low on CNG you can opt for petrol and vice versa. It is a lot convenient to travel without worrying about running out of fuel.
CNG has a high auto-ignition temperature of 540-degree C. When it comes in contact with hot surfaces, it does not ignite and does not cause an accident.
With such benefits, it is of no wonder that the demand for CNG cars has increased in the market with every passing year. Today, you can find an array of top-performance cars in the CNG segment. From Tata Motors, Maruti Suzuki, and many others, you will have plenty of options to choose from if you are looking to opt for CNG cars. Also, if you are not able to buy your favorite car because of the high price tag, you can check out the used car market to find the best CNG cars in various car segments be it hatchbacks, sedans, or even SUVs.
Top 5 CNG Cars India 2022
When it comes to CNG cars, one brand that rules the CNG car segment is Maruti Suzuki which has introduced CNG cars in even the SUV segment. The top CNG cars by Maruti Suzuki are Maruti Suzuki Wagon-R, Maruti Suzuki Alto, Maruti Suzuki Celerio, Maruti Suzuki Ertiga, and S-Presso. Besides, Hyundai has also introduced hatchback i.e., Hyundai Santro, and a very exciting Hyundai Aura in the sedan category. Tata Motors is capturing the CNG market with its range of cars that includes Tata Tiago and Tata Tigor launched recently.
When it comes to the problems with CNG cars, the only disadvantages of CNG engine is probably that people do not feel the high revving pick-up power as experienced with petrol. However, manufacturers such as Tata Motors and others with their latest offerings are bringing it very solution to bring high-performance CNG cars in the market.
These are very exciting times for CNG car buyers. All the notions and stereotypes associated with CNG cars i.e., their performance and appeal are being resolved with automobile manufacturers introducing state-of-the-art features in CNG cars. Go ahead and check out the range of CNG cars in the market to enjoy an economical yet exciting drive with your dream car.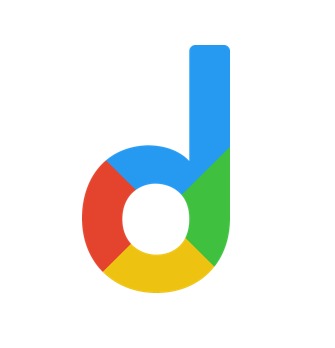 Droom is an automobile e-commerce platform offering a 21st-century automotive buying experience online with its four value pillars including trust, selection, low price, and convenience second to none. It offers 250k+ vehicles online in 1,100 cities — both used and new. Droom deals in buying and selling cars, 2-wheelers, and other vehicles too. It is an AI and data science-driven platform designed with the best ecosystem tools. Here, we have a team of auto-experts and auto enthusiasts who are dedicated to covering every sphere of the auto industry by simplifying the procedure of buying and selling with Unified Droom Experience. To know more, click here.