Many a times, the majority of people end up complaining and regretting after buying a Used Car. Now, this can either be the result of hasty decisions or lesser knowledge about buying a used car. This can happen to anyone as it requires years of experience and dealer techniques to get the best deal for a used car. Since it might be a bit late to get the experience; you can take a shortcut by referring to the tips by someone who has that experience.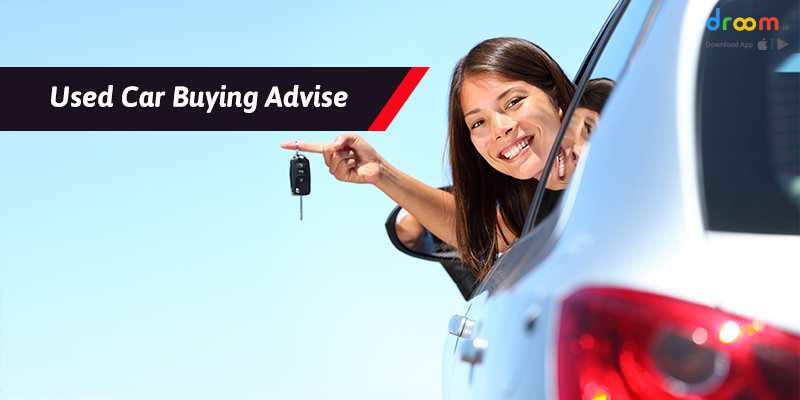 Here are the things that you need to know while buying a used car:
1.Budget: The amount of money that you are ready to spend while buying a used car determines in which conditions you will get the car. For e.g., If you are planning to spend as low as INR 80,000 for a used sedan, you might get a 4-5 years old car in working condition. On the other hand, if you are ready to spend INR 1 lakh or more, you will get a more recent model in the top-notch condition.
2.Research: Look for the car that suits your needs like higher fuel efficiency, faster pace, more cabin space or cargo transport. Search and gather information as much as you can about the car you need. This will give you a fair amount of idea on what you should be looking for and what to expect from the car you are about to buy.
3.Inspect the car: This is the most important part where you decided to buy the car. To avoid future regrets, you need to check for some vital things which give you an estimate of the car's worth. Things like the engine, electrical components, body parts and performance need to be checked thoroughly before buying the car.
4.Check the car history: If you are buying a car from an authorised showroom, you can ask the seller to provide you with the vehicle history. It is basically a set of papers that give you information about the car like its frequency of repairs, accidents and damages, the age of the vehicle and the number of people who owned the cars.
5.Price negotiations: Now this is the time where you have to do your best to get the car at the price you want. Check if the offered price fits your budget if not then you have to bring the seller to the price you can pay. Point out the flaws and faults that you might have seen in the car, suggest your pay and wait for the lender to accept. If the lender accepts your offer, then you have won the bargain, if not then keep looking for other options.
You can refer the above-mentioned points to buy a used car and avoid suffering a loss on the purchase.