Whether it is cars or bikes, having your own vehicle provides more comfort and pleasure of travelling. Four-wheelers are purchased for more comfort, more safety, and high status. However, presently two-wheelers are considered the trend, for the youth. Small families and middle class prefer bikes. The main reason to own or rent a bike is the excitement and adventure you get. While considering two wheeler vs four wheeler, see what fits your budget and suits your taste.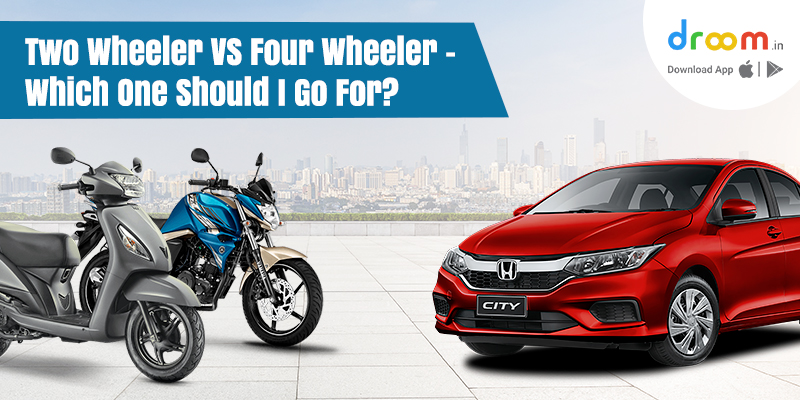 There has been a significant rise in the market of two-wheelers mainly due to the convenience and affordability that it offers. The improved and enhanced models of bikes have entered the market and they can easily glide through traffic and off the roads. There are benefits of both types, you just need to understand the suitability as per your lifestyle.
Which one is better?
To know, which is more convenient- Two-wheeler or Four-Wheeler, you can consider a few factors that make two-wheelers more exciting, useful, and adventurous.
Pros of 2-wheelers:
When you ride a two-wheeler, you can enjoy the scenic beauty compared to four-wheelers. On two-wheelers, you can get a complete view and you can find out what is happening all around you.
While traveling on the Indian roads you can experience traffic congestion. Considering the traffic congestion, it makes a lot of sense to choose two-wheelers as they are highly convenient for zipping in and out of the traffic. A two-wheeler saves time for short distances.
It is cheaper to maintain and use a two-wheeler compared to when you drive your own vehicle or take a cab. The affordability has to be considered taking into account mileage and fuel consumption, repair cost, service cost, toll fees, and parking fees. Most often, two-wheelers are exempted from tolls due to multiple factors, mainly because they do not damage the roads. As two-wheelers are self-driven, you can forgo the expenses of drivers, unlike a car. You have no other option but to ride a two-wheeler yourself.
Parking is a major factor for shoppers and office goers in Indian cities and not just the metros. Two-wheelers do not face many issues as they need very less parking space and they can fit into tight spaces. The transportation mode is the best choice to travel on roads.
Pros of 4-wheelers:
The weight is distributed equally in a four-wheeler and therefore, handling is quite easy while cruising at a very high speed. Many people find 4-wheelers secure-physically as well as psychologically and you can explore terrain that you have not explored earlier.
While comparing between two-wheeler vs four-wheeler, you have a lot of choices in four-wheelers in India. The market is full of a wide range of products ranging from hatchbacks, sedans to SUVs and MUVs from Indian as well as foreign players and cater to people of all income groups. You can get them at very low prices even at Rs. 4,00,000 and the high-end cars being sold at almost Rs. 60 lakhs.
The best part is that bank loans for four-wheelers are available at competitive rates. You can avail bank loans up to 100 percent and they disburse loans very fast and at affordable rates. You can check your eligibility for car loan online within a few minutes. You can apply for loans online. You can use an online loan calculator and know your exact EMI on your four-wheeler loan.
When you opt for a two-wheeler, the only safety measure for you is to wear a helmet. Four-wheelers, on the other hand, offer a lot more safety compared than two-wheelers including complete coverage and airbags. Moreover, you have to wear seat belts that provide additional security.
Two-wheelers and four-wheelers are different by their engines and they have separate demands regarding their lubricants, engine oils, and other servicing-related aspects.
Considering the huge Indian population and the scarcity of spaces in towns and cities, it makes a lot of sense to buy two-wheelers compared to four-wheelers. However, four-wheelers have different appeals and necessities that no two wheelers can fulfill. That means, both these types of vehicles have their respective pros and cons as far as their utilities to the users are concerned. You have to make choice as per your need.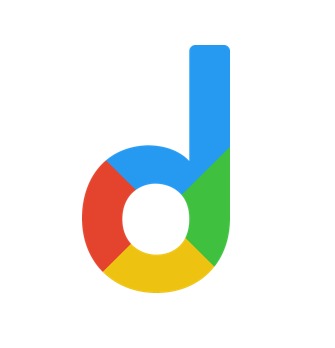 Droom is an automobile e-commerce platform offering a 21st-century automotive buying experience online with its four value pillars including trust, selection, low price, and convenience second to none. It offers 250k+ vehicles online in 1,100 cities — both used and new. Droom deals in buying and selling cars, 2-wheelers, and other vehicles too. It is an AI and data science-driven platform designed with the best ecosystem tools. Here, we have a team of auto-experts and auto enthusiasts who are dedicated to covering every sphere of the auto industry by simplifying the procedure of buying and selling with Unified Droom Experience. To know more, click here.