While everyone talks about the entry-level budget-friendly cars, not everybody covers the most dependable cars in each segment. Everybody knows about Alto, Maruti Suzuki 800 and Swift being a mainstay in the hatchback section but what about another segment such as MUV, SUV, sedans and compact sedans? Though you might find a good number of blogs on many websites, the chances are that you won't get the complete explanation. Thus, here we are with a blog that highlights the 10 most dependable car in different segments. But before understand about these Car models, what goes into making a car model the most reliable one? What are the features that a car must possess to be considered as a reliable car model?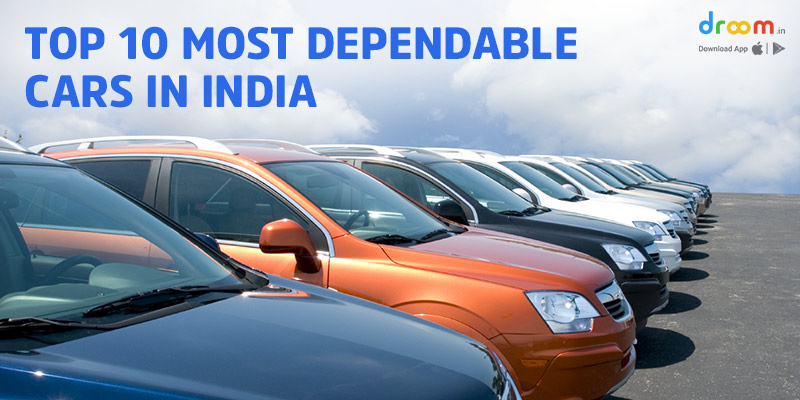 In general, reliable cars are models which can be relied upon at any time with regards to features such as driving experience, vehicle exterior, audio and entertainment, seats, controls and displays, transmission and engine, air conditioning and ventilation. A vehicle which encompasses all of these features is considered to be a reliable car:
Entry level compact hatchback:
1. Maruti Suzuki Alto 800: When we talk about entry-level car models, there are numerous models which compete closely with regards to features and pricing, but none matches the Maruti Suzuki Alto 800. This model defies all odds to rank as the highest selling entry-level car model in the Indian market. Competing against Tata Nano and Hyundai Eon, Maruti Suzuki Alto is India's most trusted vehicle. Priced between INR 2.5 to 3.78 lakhs, Alto is known for its tough built, high efficiency and standout comfort.
Other entry-level heartthrob:
2. Wagon R: Apart from Maruti Suzuki Alto 800, Wagon R is the epitome of practicality for Indian families. The tall hatchback has been two-decade-old but still holds an essential place in the Indian entry-level segment.
Upper Compact:
3. Honda Brio: Honda's Brio has been a spectacular hit in the Indian market. The Japanese manufacturer stirred it well with this upper compact car. Competing with the likes of Toyota Etios Liva and Maruti Ritz, Brio takes charge as the most dependable car in the upper compact segment in India. The Japanese manufacturer along with Honda and Toyota (Yet another Japanese manufacturer) is setting new standards in the entry-level market.
Other upper compact heath rob:
4. Maruti Suzuki Swift: One simply can't glorify the hatchback segment without mentioning Maruti Suzuki Swift, a model at the heart of new-age hatchback revolution in the country. Swift is feature laden, the body is quite light, and the parts are widely available thereby making it a go-to-option for used car models.
Premium Compact Segment:
5. Volkswagen Polo: Germany gave the world its first car and talking about the initial models in India, one simply cannot overlook Volkswagen Polo. Even for its impact in India, the Volkswagen Polo has been a runaway success, and it comes with regal comfort. Add to that its safety, VW Polo by far is the safest car in the premium compact segment. Outranking Hyundai i20 and Maruti Suzuki Swift in this segment, Polo is the most handsome model in this segment.
Entry Midsize Segment:
6. Toyota Etios: The entry-level midsize segment has experienced growth with regards to power. The segment now boasts 208 PP100 as compared to 184 PP100 the previous year. However, the reliability of one model remains the same – Toyota Etios. The USP of this model is the timely upgrade provided by the Japanese manufacturer. The manufacturer's support makes it stand ahead of it's nearest competitor – Honda Amaze.
Midsize:
7. Skoda Rapid: The midsize sedan segment is fiercely competitive with the likes of Verna, City, Rapid and Corolla Altis competing against each other. While all of these models are a masterpiece in their league, in competitive combat, it's Skoda's Rapid that turns out to be the most reliable four-wheeler in the segment.
MUV:
8. Toyota Innova: There's one leader in the MUV segment, and it's Toyota's Innova. This model has created a new market for itself with a number of cars following it footsteps. Innova has been India's preferred MUV since over a decade now. Ask about reliability in the MUV segment, and you won't get many alternatives to Toyota Innova in this segment as it's simply the best. There are models such as Mahindra's Xylo, Honda's Mobilio, Tata's Aria and Chevrolet's Enjoy to name a few but none of them can match the bar set by Toyota's Innova.
SUV:
9. Mahindra XUV 500: Mahindra since its launch of XUV 500 has announced its presence in the Indian SUV market, while there are dozens of models competing fiercely, XUV 500 is a standout performer and is the most reliable car in the segment alongside Mahindra Scorpio and Renault Duster. Though Duster's alarming success in recent times can't go unnoticed, however, Mahindra XUV 500 was the original game changer in the SUV section.
Compact SUVs:
10. Maruti Vitara Brezza: You've heard SUVs, yes those with huge tires but what about Compact SUVs? What are these? Compact SUVs are simply SUV but a little smaller in size. Thus, when you look at Ford EcoSport, Mahindra MUV or Maruti Vitara Brezza, you are looking at a compact SUVs. And amongst these models, Maruti Vitara Brezza is the most reliable compact SUV. Brezza has been a massive hit in India primarily because it fills the most important pre-requisite in the Indian automobile market – The Size. "If it fits my family, I can try to fit it in my budget." is the basic Indian mentality when it comes to buying a big car. And Brezza fills the gap quite well between small cars and huge cars.
The cars above the most reliable cars in their segment. Also, many readers would have a different opinion in each of these categories and we would love to hear them. Let us know about your pick for the most reliable car in each segment.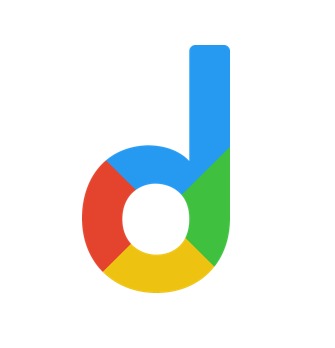 Droom is an automobile e-commerce platform offering a 21st-century automotive buying experience online with its four value pillars including trust, selection, low price, and convenience second to none. It offers 250k+ vehicles online in 1,100 cities — both used and new. Droom deals in buying and selling cars, 2-wheelers, and other vehicles too. It is an AI and data science-driven platform designed with the best ecosystem tools. Here, we have a team of auto-experts and auto enthusiasts who are dedicated to covering every sphere of the auto industry by simplifying the procedure of buying and selling with Unified Droom Experience. To know more, click here.