Car by far is the most sought-after investment one can make regardless of the financial status. For a middle-class person, buying a car might well be a once in a lifetime event. Even for a wealthy person, it might be the same with the only difference being the brand and the model. However, investment in cars is never advisable if you are looking to park your idle money. Why? A significant amount of money is lost to car depreciation than you can imagine, that's why. Within the first year of purchase, a car value can depreciate between 15-35%, and by the time your car turns three years old, it's already valued at half the price.
For instance, Amol bought the new gen Honda Accord for INR 44 lakhs (on-road price) in April 2017. A year later, he wanted to find the value of his car which just turned a year old. For that purpose, he visited his friend (a used car dealer) to learn about his Accord's current market value. Much to his shock, he realised that the Accord he spent INR 44 lakhs on, just about a year
ago, is now valued at just INR 35 lakhs. Thus, if he intended to sell his Accord, it wouldn't rake in more than INR 35 lakhs. (That's a depreciation of INR 9 lakhs in one year). Can you imagine? The depreciation value or the amount of money lost is equivalent to 3 Renault Kwids or one entry-level Renault Duster.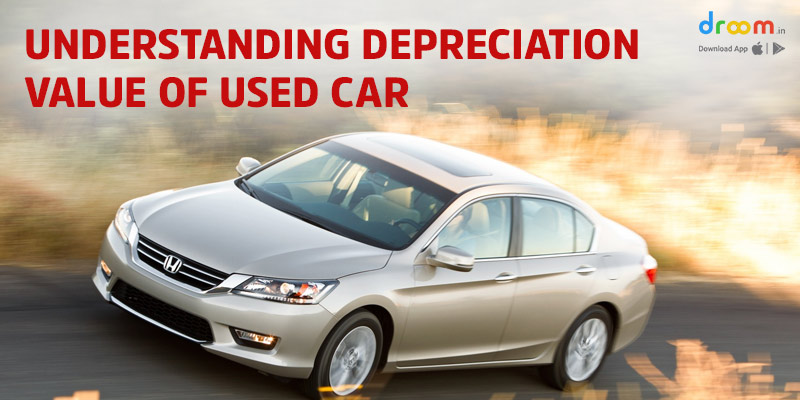 Now that was about a New Car, but what about the used ones? How to understand the depreciation value of a Used Car?
Depreciation, be it for a new or a used car depends upon some factors. These factors include anything from the model's general condition to in-detail aspects such as current mileage. Here is a comprehensive list of things which may help understand the Depreciation Value of Used Car:
Mileage: A pivotal factor in any car model's value depreciation is the mileage. It is directly proportional to the number of kilometres driven. The higher the number of kms driven, the higher the depreciation. Average mileage is around 10,000 per year, thus, higher the number, the lesser the car value. Mileage itself is influenced by a number of elements such as driving habit, road conditions and other external factors. For instance, if Amol often shifts his gears and does not follow a constant driving pattern, his Accord is bound to lose its mileage capability over time.
Reliability: A factor which is theoretical and is indirectly related to the car, is reliability. A reliability of a car can stem from a company's image in the market, its offering and the current events – positive or negative can influence the mindset of the buyers. For instance, Nano was amongst the highest selling cars in the entry-level market for a certain period. However, after certain reports surfaced online and in the newspapers with regards to the car's efficiency and its lacklustre build which led to a couple of blasts, the sales of this car dipped down massively.
Ownership: Believe it or not, numerous ownership of a car model overtime does not stand as a positive symbol in the market. When buying or Selling a Used Car, ownership is widely considered as one of the crucial factors and constant change of ownership determines the inconsistency of the car (with regards to performance, reliability or physical condition). And it's fair as when you buy a car which has already been used by 4 people, you tend to think as to why did the buyers sell their car in the first place?
Service History: When you purchase a used car, it is crucial to have the service book which has receipts and stamps depicting recommended servicing over the years. Based upon the servicing, you can understand the treatment that the car model has received over the years thereby highlighting the parts which can give you a financial headache in the near future.
Warranty Duration: Majority of the manufacturers nowadays offer a warranty of more than five years. This helps bring down the depreciation value of your model.
Desirability: One of the most overlooked aspects in depreciation, the desirability for a particular model can play a vital role in its value depreciation. For instance, Alto is the most popular entry-level car in the Indian market, it's not just a trend but the mindset of car lovers, thus regardless of what the competitor's come up with, the desirability of Alto and its demand will keep its value from falling.
Size and colour of the car model: Unbelievable but true. Luxury cars and sizeable cars depreciate more than smaller cars mainly because they come with higher bills for service and maintenance costs. Apart from the size and price, the colour of the car model decides the fate too. You might love the fluorescent green on your Elantra, but the fancy colour combination might not be appealing to the prospective buyer. Thus, stick to popular colours which are widely accepted.
The selling period: While the value of your car is going to fall over a period, if you sell the vehicle during the right period, it will help you get a better price which will help you fare better against depreciation.
Sell before the options arrive: Once a new model or variant of your existing car arrives in the market, the value of the model is bound to fall. Thus, if you are looking to sell your three-year-old Accord and are aware that a new variant is going to come out next year, it is advisable that you sell it before the arrival of a new version to get a better price.
People might sway you to buy a used vehicle at an inflated price. However, with the knowledge of the points above, you can make sure not to get lured into doing so as now you know how Used Car Value depreciation works.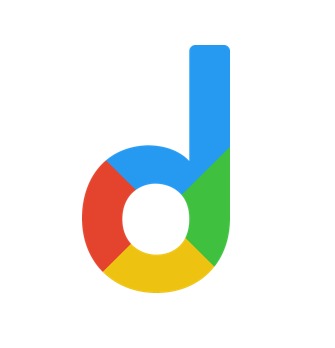 Droom is an automobile e-commerce platform offering a 21st-century automotive buying experience online with its four value pillars including trust, selection, low price, and convenience second to none. It offers 250k+ vehicles online in 1,100 cities — both used and new. Droom deals in buying and selling cars, 2-wheelers, and other vehicles too. It is an AI and data science-driven platform designed with the best ecosystem tools. Here, we have a team of auto-experts and auto enthusiasts who are dedicated to covering every sphere of the auto industry by simplifying the procedure of buying and selling with Unified Droom Experience. To know more, click here.