Selling used vehicles through local dealers can be cumbersome and not beneficial as there is a dealer fee involved.
You can put an end to these problems by selling your second-hand vehicles on Droom. Today with more than 3 lac auto dealers and more than 1.5 million listings present on the website, Droom is on its way to become the largest auto dealer community in the world. The number are enough to prove that not just India, but the entire world is turning towards the online platform to sell used vehicles.
The time has come to switch to the online way of selling your vehicle offline. What truly separates the online selling from the traditional way to sell is the OBV that is Orange Book Value. The OBV tells a seller the fair price of a used vehicle as per the current market value of that vehicle.
The pricing engine takes all factors like the odometer reading, the number of owners, car model and year of manufacture into consideration while calculating the true market value of a car.
Just with a click of a button, you can know the price of a used vehicle in under 10 seconds. The entire step from creating a seller account to selling your used vehicle is very simple.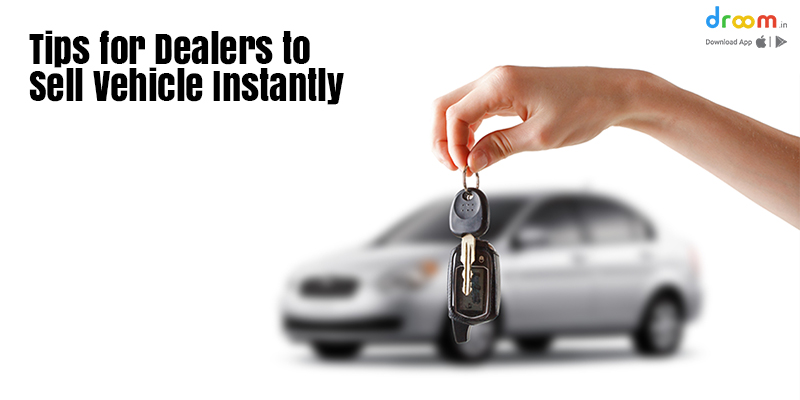 A seller can sell his used car or any other vehicle from the comfort of a sofa. One can sell vehicle instantly on Droom through two accounts, the first one is the "Individual Seller" and the other being the "Pro-Seller"account.  The individual seller account is meant for those who want to sell used cars and other privately-owned vehicles. While on the other hand, a pro -seller account is meant for those who deal in used vehicles and it is part of their profession.
With a pro-seller account, you can reach to more than 45 million shoppers who visit the website each month. This number is quite huge which on comparing is five times higher than any other online portal.
Pro-Sellers community typically consists of auto dealers, brokers, resellers, or auto manufacturers who might have their own showroom.
There are three tiers of Pro-Sellers account – Pro-Seller Basic, Pro-Seller Premium (additional features and services) and Pro-Seller Business (multi-dealership management).
You check the pro-seller fee and its features in complete details from the website.
The pro-seller fee for a Basic account is zero while for Pro-Seller Premium account starts from Rs. 2500/month. For the "Pro-seller business" account, the fee starts from Rs. 8333/month.
With the pro-seller account, the dealers get to sell second-hand cars on India's largest auto platform online. This way you get to advertise your dealership name in front of millions of people. The advantages of a pro-seller account are quite amazing as there is no fee for the listing and neither there is a limit on the number of listing you can post in your account.  With the help of the pro-seller account, a dealer can sell vehicles faster and with more convenience.
The benefits of pro-seller account are that you can manage your online account anytime and from anywhere in the world. Also, you can use advanced tools for checking the price of a vehicle. You can check the fair market value of any used vehicle by using Droom's proprietary pricing engine known as OBV or Orange Book Value. The entire process is non- conflicting in nature and is completely transparent that gives the seller and buyers the confidence to trust in the used vehicle deal. The OBV is very beneficial for dealers as it helps to gain the trust of the buyers. The OBV is widely accepted by millions of buyers, hundreds of sellers and many banks and other NBFC lender.  By putting the true and accurate details of a used vehicle you can get a full circle trust score. This way you build trust and credibility and increase your seller score. One of the major issues that usually bug a used vehicle dealer is the negotiation process.
The OBV price of a used vehicle gives a fair price range below or above which it would be unfair to sell the vehicle. The pricing range protects a dealer from the tiring negotiation talks from the buyer side.
However, not everybody is a good online used vehicle dealer.
Thinking, how to become a good dealer?
Well, here are some tips for the dealer on how they can increase their trust score.
Fist of all a dealer should upload at least six- high-quality images of a vehicle. For cars, a dealer must upload interior and exterior images and share an image of an open bonnet engine view. If possible, you must share a 1 Min video of a vehicle that would give buyers a good perspective of a vehicle.
Then the dealer must accurately fill all the important details of a vehicle that would build trust among potential buyers.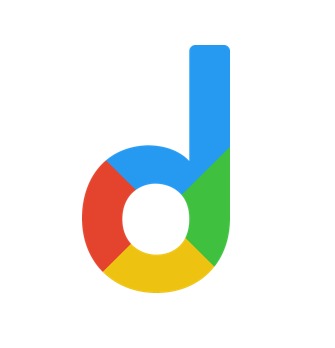 Droom is an automobile e-commerce platform offering a 21st-century automotive buying experience online with its four value pillars including trust, selection, low price, and convenience second to none. It offers 250k+ vehicles online in 1,100 cities — both used and new. Droom deals in buying and selling cars, 2-wheelers, and other vehicles too. It is an AI and data science-driven platform designed with the best ecosystem tools. Here, we have a team of auto-experts and auto enthusiasts who are dedicated to covering every sphere of the auto industry by simplifying the procedure of buying and selling with Unified Droom Experience. To know more, click here.