Ecommerce businesses in the present times truly have come to occupy a large percentage of the global economy. These e-commerce businesses transmit their services and goods through internet-driven platforms. This is a trend that has truly taken the market by a storm, so much, that even those brands that so far enjoyed a dominant position in the traditional retail markets are also making their advent into the arena of e-commerce. So, in the light of the present scenario, it is reasonable to state that all aspiring entrepreneurs out there can seriously think of an ecommerce business course. These are mainly crash courses that can give you the basics of how to set up an e-commerce business site and maintain it profitably in the times to come.
This was merely a single step that you can take at the very point of initiation of your plans. Several other points must be borne in mind at the time of starting your own e-commerce business. Let us take a look at them.
Points to bear in mind while beginning an e-commerce business
Online business is the new thing in vogue in the blocks of contemporary commerce. People who have given the idea and a detailed thought often begin by embarking on academic courses related to ecommerce marketing courses. However, there are more minute details relevant to a topic that can help an e-commerce enterprise to go places.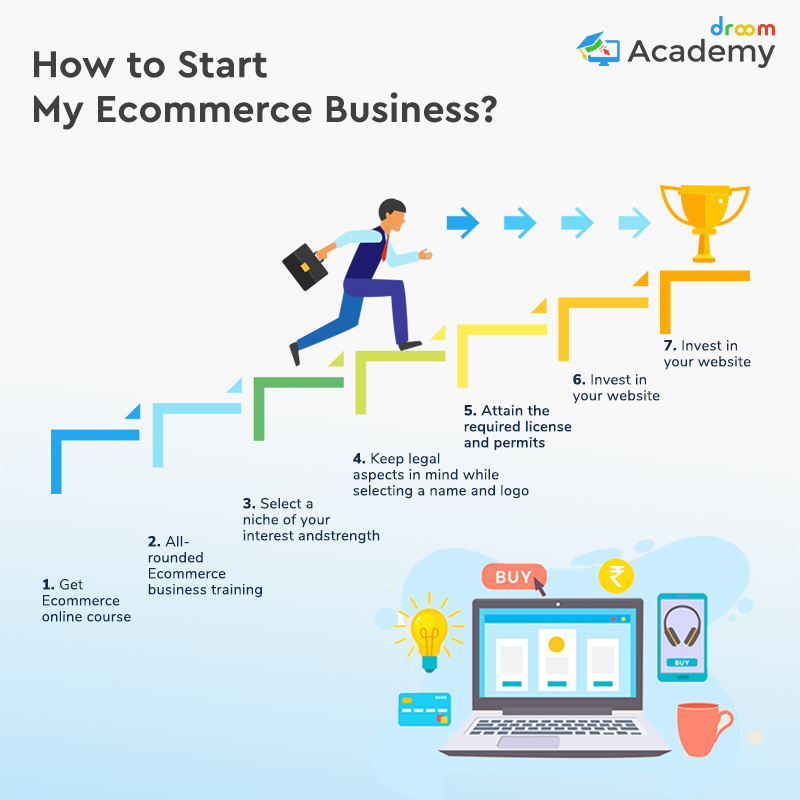 1. Get e commerce online course – Enrolling into and attending regular E-commerce marketing courses can be a challenge for many and particularly those who are engaged in some job right now! Instead as a preparatory move, you can get enrolled in some ecommerce online course, where the study material is just as informative and helpful as the regular courses.
2. All rounded e commerce business training – Ecommerce just like any other stream of business is a conglomeration of many different elements. Hence to have a successful tryst at it an all-rounded, all-encompassing e commerce business training can be immensely helpful. Such training courses cover a huge variety of aspects like customer care and support, supply chain management, business partner management, and so on.
3. Close down on a niche that is to your interest and hence is your point of strength– These days a wide number of things can be sold on e-commerce business sites. To have successful e-commerce in the enterprise you must be careful in the genre you choose to deal in. Select a product or service type which has your basic interest and you are eager to attain more information about it.
4. Keep legal aspects in mind while selecting a name and logo – Determining a name and a logo for your e-commerce is highly imperative. However, this is a domain which if handled in a slack manner can make you end up in deep legal hassles. This is why you must be very careful while choosing a name for your business and selecting a brand logo. This will also include the color selection for the company.
5. Invest in your website – An e-commerce brand is as good as its website. If the website is informative, attractive, well organized, and easy to navigate then the customer experience is improved by a huge margin. This can help to improve the sales volume of the brand. Hence as an entrepreneur, you must be ready to invest in the designing and other technical aspects of your ecommerce website.
6. Attain the required license and permits – Whether it is a brick and mortar retail shop or an e-commerce business, for a hassle-free and legally safe business, you must register the business with the state and attain all the required permits and licenses.
7. Invest in marketing – Marketing is one of the most imperative aspects that provide a generous boost to any business. E-commerce businesses and brands happen to be no different. To know more you can always check into the selling online courses. Here you can get all the required information that can help you reach out to millions of prospectus buyers in the global market.
As a bottom line, it must be understood that like every other business, ecommerce business also has its own rules. You have to be skilled to understand the business well and you must be careful who is mentoring you. Join E-commerce 101, an ecommerce online course introduced by Droom to achieve excellence in this field and be ready to be mentored by the most professional and industry expert, Sandeep Aggarwal, who has founded 2 E-commerce giants – ShopClues and Droom. Current world condition has made one thing clear that ecommerce business boom is awaiting – be a part of it and take advantage of the opportunity.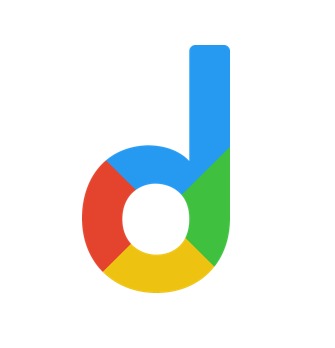 Droom is an automobile e-commerce platform offering a 21st-century automotive buying experience online with its four value pillars including trust, selection, low price, and convenience second to none. It offers 250k+ vehicles online in 1,100 cities — both used and new. Droom deals in buying and selling cars, 2-wheelers, and other vehicles too. It is an AI and data science-driven platform designed with the best ecosystem tools. Here, we have a team of auto-experts and auto enthusiasts who are dedicated to covering every sphere of the auto industry by simplifying the procedure of buying and selling with Unified Droom Experience. To know more, click here.