Road Trip is something you can never get enough of. Regardless of whom you are travelling with, Road Trips have a certain aura to it. Be it a journey to Ladakh or Chennai; road trip lovers never miss out on the opportunity to experience the nature's call. One might travel with family or friends, the reasons for travelling may vary, however, there are various road trip hacks which can come in handy. These hacks can not only provide uniqueness but can also be extremely helpful when on a journey. Especially for the drivers, they know that the task of driving is not as Gaga as all windblown hair and sunshine. Even for the passengers at the rear end, the travelling may take a toll and sit in one place for long can cause them to lose the thrill and endeavour with which they started their journey.
There are many ways as to how you can make your long road trip fun. While most of you might know it, here are some hacks which can help you to a great extent.
1. See that car's sun visor? Why not hang an iPad or a tablet on it so you can enjoy a makeshift monitor
2.Use cling wrap so to avoid spillage. Travelling with kids is a task and especially when you are giving them something to drink from the glass. Using cling wrap can avoid drink from spilling
3.Carry napkins and plastic utensils to make the process of eating easier when on-the-go
4.Add a personal mini fridge to keep drinks and food cold and fine during extremely long drives
5.Take a cereal container, add a trash cans liner and there you go, 'A perfectly sized DIY trash bin'
6.Keep installed apps that help you find a public restroom in case it is urgent. Though highways have this provision, you do not want to take chances with it
7.Inflatable pool raft is a valuable addition to the back seat in case you want to sleep or rest
8.Five port chargers can help to keep everyone's phone powered up
9.Fashion the art of sleeping safely with your DIY seatbelt pillow
10.A mini car table can make meals on the go quite easier
11.Laminated map towards the route will prevent your friends or kids or colleagues to yell "Where are we yet? Are we near? Did we reach?
The biggest hack perhaps makes a compartment wherein everybody can keep his or her phone. The road trip is fun when people are not glued to their mobile phones. So just get every mobile phone assembled and then start a real conversation. Road trips become one of the most memorable parts of our lives as we grow old. These hacks mentioned above can help a lot when you are planning to go on a road trip.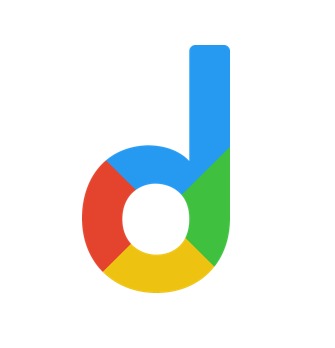 Droom is an automobile e-commerce platform offering a 21st-century automotive buying experience online with its four value pillars including trust, selection, low price, and convenience second to none. It offers 250k+ vehicles online in 1,100 cities — both used and new. Droom deals in buying and selling cars, 2-wheelers, and other vehicles too. It is an AI and data science-driven platform designed with the best ecosystem tools. Here, we have a team of auto-experts and auto enthusiasts who are dedicated to covering every sphere of the auto industry by simplifying the procedure of buying and selling with Unified Droom Experience. To know more, click here.