In today's competitive automotive market, dealers are constantly seeking opportunities to expand their revenue streams and provide additional value to their customers. Droom Authorised Reseller Program is a game-changing initiative that allows dealers to earn extra commissions by upselling and cross-selling a range of essential automobile services. Let's explore why it is the right platform for auto dealers, repair agents, vehicle brokers, parts and accessories shops, and service centers, and  the key features and advantages of joining the Droom Reseller Program.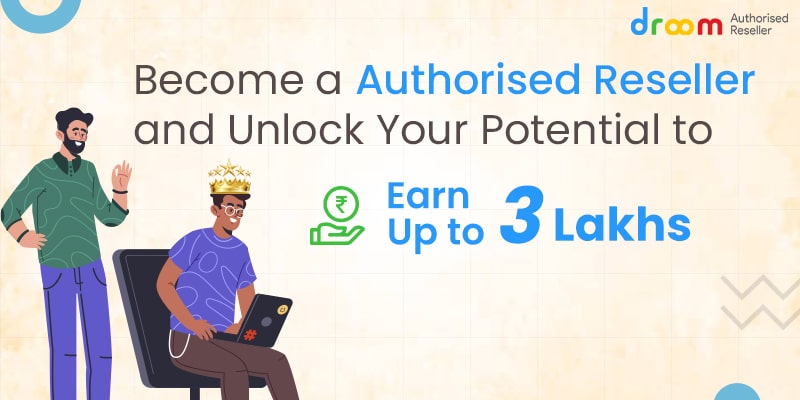 The main aim behind introducing the Authorised Reseller Program is to help the wider market by overcoming geographical borders. This will further help them to increase their awareness online and generate potential leads.
In this blog we will talk about:
What is the Reseller Program?
Why Choose Droom Authorised Reseller Program?
Benefits of the Droom Reseller Program
How to Join the Reseller Program
Conclusion
What is the Reseller Program?
Droom Authorised Reseller Program opens doors for dealers to earn additional income by offering a suite of value-added services to their customers. By becoming a reseller, dealers gain the opportunity to upsell services such as loans, insurance, RTO, roadside assistance, extended warranty, pricing services, inspection services, history services and many more. This program is open to anyone who wishes to join as a reseller and leverage Droom's comprehensive service offerings to earn extra commissions.
Why Choose Droom Authorised Reseller Program?
When it comes to collaborating with aggregators to offer supplementary services to your customers, you may choose to engage with multiple aggregators, going the extra mile to reap additional advantages.
Transparent Commission Structure:
Droom Reseller Program ensures transparency in commission structures, allowing dealers to track their earnings accurately and make informed business decisions. They are offering up to 35% commission on Insurance and up to 5% commission on Loan.
More Orders = Increased Revenue:
As dealers offer a wider range of services to their customers, the potential for increased orders and revenue grows exponentially, providing a substantial boost to their bottom line.
With Droom Reseller Program, dealers can benefit from rapid approvals for loans and insurance, minimizing the waiting time for their customers and enhancing their buying experience.
Multiple Banks and Insurance Companies:
Droom has partnered with multiple leading banks and insurance companies, giving dealers access to a diverse range of financial and insurance products to meet their customers' specific needs.
Benefits of Droom Reseller Program
The reseller program offers several benefits that can empower dealers and enhance their earning potential. Some key benefits include:
Earn up to 3 Lacs of Additional Monthly Income:
By joining the Droom Authorised Reseller Program, dealers have the potential to earn substantial additional income, providing a significant boost to their overall earnings.
Offer a Large Assortment of Automobile-Related Products and Services:
The program empowers dealers to expand their offerings beyond vehicle sales. By reselling services such as RTO, vehicle insurance, car warranty packages, and car roadside assistance, pricing evaluation services, condition inspection services, past history finding services, dealers can provide a comprehensive one-stop-shop experience to their customers, increasing customer satisfaction and loyalty.
Professional Store Branding and Visual Retail Merchandising:
Droom provides dealers with professional store branding and visual retail merchandising support, ensuring their reselling business stands out in a competitive market and attracts more customers. As an additional benefit of becoming an Autorised Reseller, you will get exclusive store branding for your dealership.
Dedicated Operations and Customer Support:
Droom offers dedicated operations and customer support to its Resellers, ensuring prompt assistance and guidance whenever needed. Dealers can rely on Droom's support to streamline their operations and provide excellent customer service.
Exclusive Marketing Support:
Resellers benefit from exclusive marketing support from Droom, including promotional campaigns, materials, and tools to help boost their sales and reach a wider customer base. Droom's marketing expertise and resources can significantly contribute to the success of dealers' Reselling business.
How to Join the Reseller Program?
To join Droom Reseller Program, follow these simple steps:
Step 1 – Register as a Reseller: Visit Droom website 'droom.in/reseller' and sign up as a Reseller by providing basic information about yourself and your business.
Step 2 – Application Processing: Droom reviews and accepts your application. In case of application rejection, a refund of the registration fee is provided.
Step 3 – Onboarding & Activation as a Reseller: Once accepted, you gain access to the Reseller dashboard Store Manager.
Step 4 – Enter Order & Check Earning: Fill order details of your customers on the Store Manager and provide services to them. You can even check your earnings on a regular basis on the Store Manager dashboard.
Conclusion
This is an amazing opportunity for dealers to earn an additional income every month apart from vehicle buying and selling commission. This new Reseller program has opened many doors for dealers to adapt and go beyond traditional vehicle sales to remain competitive in the market.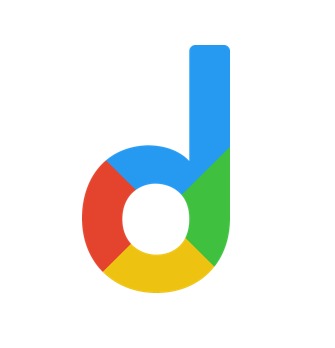 Droom is an automobile e-commerce platform offering a 21st-century automotive buying experience online with its four value pillars including trust, selection, low price, and convenience second to none. It offers 250k+ vehicles online in 1,100 cities — both used and new. Droom deals in buying and selling cars, 2-wheelers, and other vehicles too. It is an AI and data science-driven platform designed with the best ecosystem tools. Here, we have a team of auto-experts and auto enthusiasts who are dedicated to covering every sphere of the auto industry by simplifying the procedure of buying and selling with Unified Droom Experience. To know more, click here.