Droom is back with the second edition of the hugely successful event, Rendezvous With A Unicorn Founder, on Tuesday, 17th Jan at 3 PM. In this event, Sandeep Aggarwal will once again go LIVE on Facebook & Twitter to answer the questions of all startup enthusiasts in the country who want to have a closer view of the industry. You can also ask your questions using #AskSandeep.
Sandeep Aggarwal is an internet visionary, serial entrepreneur, angel investor and philanthropist. He is widely known as the father of marketplaces in the Indian startup ecosystem. Moreover, Sandeep Aggarwal is extremely zealous in mentoring the Indian start-ups on entrepreneurial attributes and expertise. In the year 2011, Sandeep Aggarwal founded ShopClues – India's first managed marketplace. The company became the 5th unicorn in the consumer internet industry in India. Later, in 2014, he founded Droom which is the first marketplace for automobiles and related services in India. ShopClues was ranked as the 4th largest E Commerce company within the initial 8-9 months under the leadership of Sandeep Aggarwal, even though it was the 35th entrant in the Indian E Commerce space.
Droom, on the other hand, is the fastest growing company in the Indian startup industry and has become the largest online platform for automobiles in India within two years of its establishment. Moreover, it has been ranked as the 6th largest E-commerce company in terms of GMV (Gross Merchandising Value) and the number one E-commerce company in terms of growth and unit economics.
The first round of Rendezvous With A Unicorn Founder was a huge success that witnessed around 15,050 people who were interested in the event. A total of 3707 people watched the LIVE session and a total of 96 questions were asked out of which, 24 questions were answered due to time constraints. The second edition of Rendezvous With A Unicorn Founder will mainly focus on the topic 'How To Play Entrepreneurial Innings in 2017'. It will start at 3 PM and will be LIVE on Droom's Facebook as well as Twitter page. So, all the aspiring entrepreneurs out there, don't wait anymore and take the first step towards your dream by asking questions to Sandeep Aggarwal using #AskSandeep.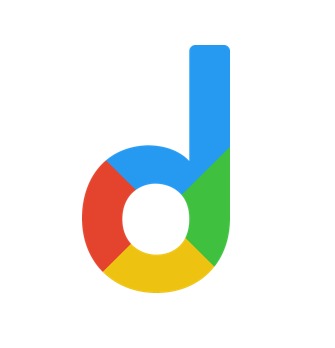 Droom is an automobile e-commerce platform offering a 21st-century automotive buying experience online with its four value pillars including trust, selection, low price, and convenience second to none. It offers 250k+ vehicles online in 1,100 cities — both used and new. Droom deals in buying and selling cars, 2-wheelers, and other vehicles too. It is an AI and data science-driven platform designed with the best ecosystem tools. Here, we have a team of auto-experts and auto enthusiasts who are dedicated to covering every sphere of the auto industry by simplifying the procedure of buying and selling with Unified Droom Experience. To know more, click here.