We prefer to choose the online or digital format of buying any product or service now-a-days because of the convenience and the chances of getting lucrative offers and discounts. When it comes to buying and selling of cars, the amount involved is around 4 or 5 figures numbers. So, the car offers online are highly essential to lower down the prices of the vehicles.
One such best deal is to refer and earn "Droom miles". But, how will you earn it easily? The best and the easiest way to earn Droom miles is by referring to your friends and earning up to 10,000 Droom miles and more from the comfort of your home.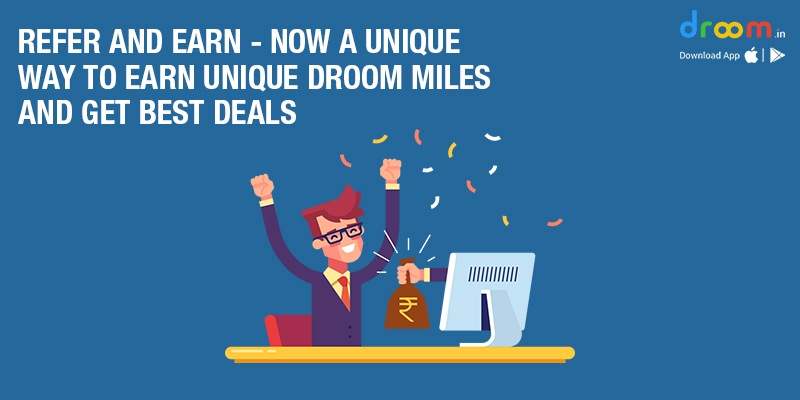 You must be very familiar with the concept of availing a great deal while buying a product at a specific time period like festive season or on your birthday and anniversary. But, Droom deal is pretty amazing as you have the entire control of gaining your reward points. The moment your friend refers you to sign up at Droom, you as well as your friend will earn 50 miles each. This process will continue when you will refer another friend to Droom.
The mechanism of referring and earning Droom miles is unique, easy and convenient as each Droom mile is considered as Re. 1.
1 Droom mile = 1 Rupee
The joining 50 Droom miles will be equal to Rs. 50
Referring 50 Droom miles will be equal to another Rs. 50
In this way, your Droom miles will start adding continuously, which will be automatically transformed to Rupees and you can redeem those Rupees while transacting at Droom.
What all options you will get to refer your friends?
Ways to refer your friends:
Collect your friend's phone number and email id and put that on Droom website to refer them
Copy the Invitation Form link and share on any preferable medium with your friend
Tweet your friend and send the invitation link
Share the Invitation link on WhatsApp directly
Mail your friend the Invitation details
Share the link through Facebook directly
How to earn through referral program?
There are total 3 ways to earn Droom miles through Referral Program:
Join the Droom network through your friend's referral and earn 50 miles
Refer your friend to Droom network and you and your friend both earn 50 miles each
Earn from the first order of your friend- 50 Droom miles each
These are the best offers on top selling used cars or new cars and can also be highlighted as best offers on two wheelers.
How to lower down the price of vehicles or other services?
Once you have earned and accumulated a few Droom miles, you can use those miles to buy new or used cars or services at Droom.
First, decide what you want to buy? Vehicles, Loan & Insurance, Certification Services, Automobile Services or anything else
Second, select the vehicle type – New or Used
Third, select the vehicle category
Cars- All cars, Premium cars, Vintage cars or Electric cars
Bikes- All bikes, Premium bikes, Vintage bikes or Custom bikes
Scooters- All scooters, Vintage scooters or Electric scooters
Planes
Commercial Vehicles- Taxis, Buses, Truck or Tractor
Bicycles- All bicycles or Electric bicycles
Fourth, select the make and model of the vehicle
Fifth, select the preferable city
Sixth, decide what extra do you want from Droom- auto loan, insurance, pricing certificate, historical record certificate, RTO services, auto inspection, warranty, roadside assistance, vehicle inspection report, certification package, repair and maintenance or car care and detailing
If you go through these steps, you will be able to redeem the miles. But, remember one thing that the referral miles can only be redeemed within 6 months. To avail more and more facilities, you should ask your referred friend to go for his/her first purchase. In this way, you and your friend will be able to earn 50 miles each.
Isn't that amazing? It is up to you how much discount you want to avail while buying any of the product from Droom.
If you want to avail more and more discounts, refer and earn Droom miles and enjoy your shopping.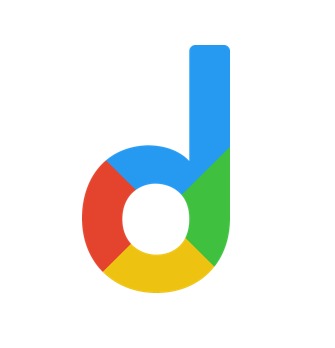 Droom is an automobile e-commerce platform offering a 21st-century automotive buying experience online with its four value pillars including trust, selection, low price, and convenience second to none. It offers 250k+ vehicles online in 1,100 cities — both used and new. Droom deals in buying and selling cars, 2-wheelers, and other vehicles too. It is an AI and data science-driven platform designed with the best ecosystem tools. Here, we have a team of auto-experts and auto enthusiasts who are dedicated to covering every sphere of the auto industry by simplifying the procedure of buying and selling with Unified Droom Experience. To know more, click here.