Travel, Hill Station, Seaside, Adventure Activities, Trekking, Sightseeing…
Do you remember these words? Are not these your favourites? Who doesn't want to travel? We all do. But our travel diary has just paused. We are not able to add even a single page to it and not sure when next we will be able to do so. There are some words have jam packed our mind.
Coronavirus, COVID-19, Lockdown, Social Distancing, Mask, Vaccine for Novel Corona…
The world has become too familiar with these terms. India is no exception in this matter either. After three phases of lockdown, the central Government has decided to give relief to some sections of the economy especially the essential goods manufacturing, pharma, online services, local markets, telecommunication services, and banks, and financial institutions. Naturally, public and private transportation is allowed in many parts of the country including all the metro cities where corporate offices are established. But post lockdown transportation will be somewhat different than what you are familiar with. Keep in mind, the economy needs to run, we cannot keep it idle for an indefinite period but that doesn't mean our battle against COVID-19 is over. We cannot just move out of our houses and take a bus, train or taxi and move freely.
Post Lockdown Travel: Dos and Don'ts
We are passing through a tough time. The novel coronavirus with its all-new characteristics has virtually turned and twisted our very existence. People in millions are getting affected with it and in thousands dying every day. On the other hand, we cannot stay at home doing anything for an indefinite period. So, we have to go to our workplaces to keep the economy running and we may have to travel inter-state to go to our homes or even for travel. Post lockdown, as people will be on road, there remains a huge responsibility to maintain social distancing and stay safe. As far as travelling is concerned, following post lockdown measures are mandatory:
If you are using public transport, choose the safest one – One that would take the shortest path, be it train, bus or taxi
Mask is a must – In fact, the authority will not allow you to go outside without a mask. Use a good quality mask only that is medically fit.
Use hand sanitizer frequently – While in the bus or taxi use sanitizer frequently. Try to avoid surface contact as much as possible.
Maintain social distancing in the bus stop and bus – There is no proven cure for COVID-19 related health hazards. You have to maintain a social distance of at least 6 feet while waiting for the bus and onboard.
People expect that public transport owners will sanitize the buses and taxies after every trip. People also expect that public transport will follow government rules and regulations like not more than 20 passengers on the bus or one passenger in the taxi. In any case, you have to make every effort to stay safe while commuting. But either these are not possible, or these may be too tough to be possible.
Now, the question arises, public transport vs personal vehicle? The latter one is safer than the former, but it may be an expensive affair.
Public transport vs Personal vehicle
People now eager to go back to their workplaces, offices, factories, homes or to their favourite destination. Though it is a tough decision for the transport authorities, with some precautionary measures, they are allowing buses and trains to take people to distant places or cross state borders.
If you have no other choice but to use public transport take all precautionary measures to protect yourself from COVID-19. Public transport is cheaper than personal transport but the risk of infection increases many times. As a responsible citizen of the country, take note of all precautionary measures taken by the bus or taxi owner.
If you are using personal transport, ensure its functioning well and have no technical problem. After a prolonged period of lockdown, your car or bike may malfunction due to different reasons:
Inspect the brakes, battery, and belts – They all need to be in the best conditions.
Check your car oil properly – Take the help of a trusted car service provider for checking the condition of the oil.
Inspect the warning signs on the dashboard – Contact a trusted service provider in case the dashboard blinking any warning signs.
Inspect the condition of the tyres – After remaining idle for so many days, your car tyres may lose elasticity and sufficient air inside.
Ensure all the fluids are in good condition – Power steering fluid, coolant, transmission fluid, brake fluid, and all other fluids need to be intact and in the right quantities.
Check your car battery – If its dead and the battery is not starting, go for Jumpstart
Train vs Own car
The only benefit that you will get while travelling train is that it is cheaper than own car. But, at the moment it is not true. The train fares have increased three times and it is as costly or even more costly than car.
Purchasing a car is one-time investment and you will not have to pay repeatedly. Travelling in train involves multiple times ticket purchase, which is in the long run costly and hectic.
In train hundreds and thousands of people travel together. In your own car, you will be isolated with your family, so no free of infection.
In train you will be bounded by the timings, schedule, route and company. But, in your car, you can plan the travel as per your convenience.
Bus vs Own Car
In inter-state bus service, the bus fare will be low enough as compared to travelling on own car. This is only when you will purchase own car now. But, if you already have your own car, then travelling in car will be less expensive.
In this situation, it is hard to find public bus and know its schedule. In case of your car, there is no tension of scheduling or pre-booking.
In bus, you will be travelling with another 30-50 people, but in car, you will be accompanied with your own company or your friends and family. This will reduce the chances of infection of COVID 19.
Taxi vs Own Car
When it comes to taxi, it is either shared cab or you alone is travelling in the cab. But that does not mean you are alone who has ever travelled in that car. May be before you some infected person has travelled in that car. So, high chances of infection. But, in your own car, you are aware who all have travelled in it.
Taxi fare is huge, it is not comparable to train or bus. It is much higher than carrying your own car. So, get your car and then plan your travel, not in taxi.
You will never know whether taxi has opted for Germ Shield for sanitization or not. But, in your own car, you can always go for the best Antimicrobial Shield Treatment for Car and can be relaxed for next 3 months.
Vehicle Buying Assistance
This is the high time you think wisely, act in the right way and look for the best used car offers. Online dealerships like now Droom has introduced BS4 vehicle discount offers for cars and bikes where you can save lots of money and grab a brand new BS4 car for you and your family and remain completely safe. Buying a car is no more a luxury, it is just maintaining social distance even on roads and being safe.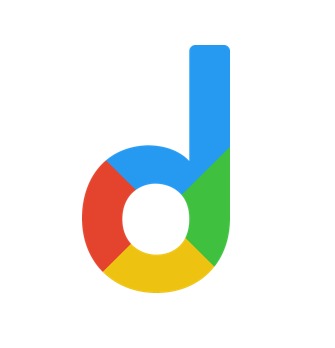 Droom is an automobile e-commerce platform offering a 21st-century automotive buying experience online with its four value pillars including trust, selection, low price, and convenience second to none. It offers 250k+ vehicles online in 1,100 cities — both used and new. Droom deals in buying and selling cars, 2-wheelers, and other vehicles too. It is an AI and data science-driven platform designed with the best ecosystem tools. Here, we have a team of auto-experts and auto enthusiasts who are dedicated to covering every sphere of the auto industry by simplifying the procedure of buying and selling with Unified Droom Experience. To know more, click here.