If you're minutely into cars too, you'd have definitely heard these two names – Mercedes and BMW. These two are one of the
most popular luxury cars
in the world and for all the right reasons. They are both excellent in performance, design, and amenities and justify every alphabet of 'Luxury'.
If you're an avid motor lover, you'd know the never-ending battle between these two car brands. Right from performance to quality to technology and more, these car brands are often compared and the debate has been cent percent evergreen. The honest fact is, picking one over another in a battle is nigh on impossible.
But, worry not 'cause we've gone the extra mile to help you decide on
Mercedes
vs
BMW
which is the best car for you. We have drawn a key comparison on all core aspects to make a fair comparison and help you with only truthful insights.
Key Comparison – Mercedes vs BMW Cars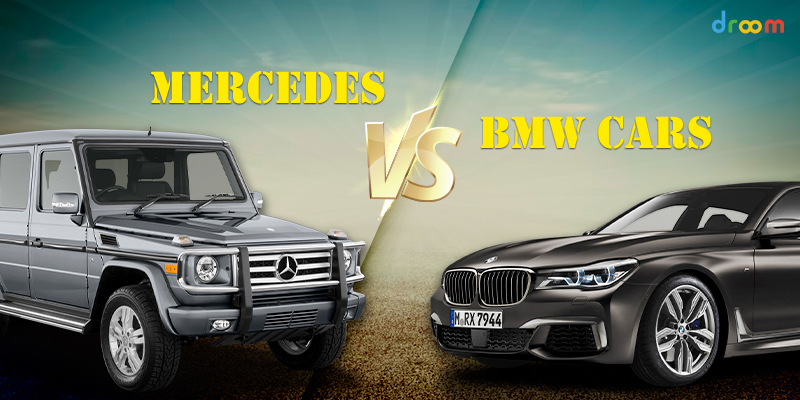 It is extremely challenging to pick the better car between BMW and Mercedes. Both brands offer a wide array of luxury vehicles that cater to different needs and preferences. BMW is often known for sportier roadrunners, while Mercedes-Benz is more inclined towards luxurious carriages.
Here are the differentiator pointers based on the key aspects –
Mercedes vs BMW Cars Quality
Both Mercedes and BMW have globally recognized car variants and hence left no stone unturned in the making of their vehicles. They both offer a wide selection of well-built cars with utmost attention to detail, fit and finish. In the larger picture, Mercedes vehicles are often associated with elegance, sophistication, and a classic look, while BMW vehicles are typically perceived as sporty, modern, and dynamic. The design language of both brands is subjective and depends on personal preference.
Mercedes vs BMW Cars Performance
Both Mercedes-Benz and BMW are known for their remarkable performance and offer a wide range of performance-oriented vehicles. Mercedes-Benz is often associated with a more refined and comfortable driving experience, with a focus on luxury and elegance. BMW, on the other hand, is known for its sporty and dynamic driving experience, with a focus on performance and handling. Both brands offer a variety of engines and drivetrain options to cater to subjective preferences.
Mercedes vs BMW Cars Reliability
Reliability is an important factor to consider when evaluating the quality of both iconic brands. Both Mercedes and BMW have similar reliability ratings and customer satisfaction ratios which represent it is only dependent on subjective choice.  It's worth noting that luxury vehicles, in general, may have higher maintenance and repair costs compared to non-luxury vehicles.
Mercedes vs BMW Cars Technology
Both Mercedes-Benz and BMW are known for their cutting-edge technology features. They offer advanced infotainment systems, driver assistance features, and connectivity options. Mercedes is often associated with more advanced safety features and innovative technology, such as their semi-autonomous driving system called "Drive Pilot." BMW, on the other hand, is known for its sporty driving dynamics and performance-oriented technology, such as its M Performance lineup.
Mercedes vs BMW Cars Pricing
It is an unsaid fact that if you're investing in a luxury car, the cost of ownership, including maintenance, repairs, and insurance is gonna be high. Both brands are expensive to maintain with higher repair costs as compared to mainstream brands. However whilst comparing the two, BMW has slightly higher ownership costs compared to Mercedes. The starting price of BMW Cars is Rs. 43.50 Lakhs and starting price of Mercedes Cars is Rs. 42 Lakhs. Factors such as availability and cost of replacement parts, labor rates, and dealership pricing can all impact the overall cost of ownership.
Conclusion
Our final verdict says, both the brands are at par while comparing, and the only factor that affects the buying decision is the subjective approach. The ultimate decision breaks down on aspects like personal preferences, priorities, and budget. It's important to thoroughly research and test-drive different models from both brands to determine which one aligns better with your specific needs and desires in terms of quality and overall ownership experience.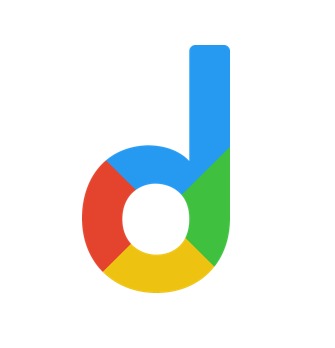 Droom is an automobile e-commerce platform offering a 21st-century automotive buying experience online with its four value pillars including trust, selection, low price, and convenience second to none. It offers 250k+ vehicles online in 1,100 cities — both used and new. Droom deals in buying and selling cars, 2-wheelers, and other vehicles too. It is an AI and data science-driven platform designed with the best ecosystem tools. Here, we have a team of auto-experts and auto enthusiasts who are dedicated to covering every sphere of the auto industry by simplifying the procedure of buying and selling with Unified Droom Experience. To know more, click here.