A rescuer, travel friendly and utility vehicle, it won't be wrong to address your car with either of the mentioned names. But, unlike your other friends, this reliable friend comes at a cost. A cost that can be taken out by planning. However, there are a few secure options for the people who don't want to invest a hefty amount in
buying a car
and they are renting and leasing. These 2 options often come with a great length of comparison. Car rent v/s lease is a constant matter of discussion for all those who need a vehicle only when the need strikes.
But, what is the difference between leasing and renting a car? A basic and point able difference between the two is that renting is a rather short term commitment. It can last from a day to several months however, leasing can last up to 2-3 years. But in both the cases, the car is owned by someone else and after signing a length of contracts, a car is borrowed by the borrower for a fixed amount of time at a fixed cost that shall be paid towards the beginning/end of the tenure as per mutual agreement.
In this Blog, we will cover:
Car Rental v/s Car Leasing: What are the Requisites?

Car Rental requirements

Car Leasing Requirements

Pros & Cons of Leasing a Car
Pros & Cons of Renting a Car
Conclusion
Car Rental v/s Car Leasing: What are the Requisites?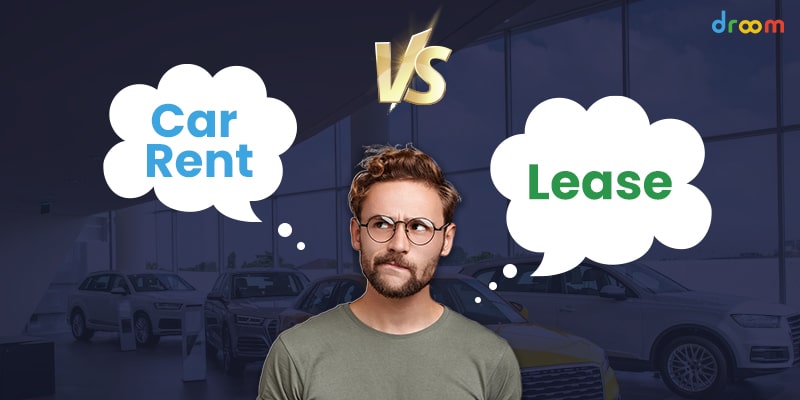 Leasing or renting can solely be based on your driving requirements. But, in order to rent or lease a car, it is required to submit a few documents in order to provide assurance to the lender.
Car Leasing Requirements
Driver's License
Good Credit Score
Proof of Auto Insurance
Proof of Income
Car Rental Requirements
Driver's License
A Good Driving Record
Credit Card
By fulfilling the aforementioned requirements, it gets easier to rent/lease a car for a stipulated time.
Pros and Cons of Leasing a Car vs Renting a Car
Here we will discuss about Pros and Cons of Leasing a Car vs Renting a Car:
Pros and Cons of Leasing a Car
Everything has a flip side and concepts like leasing and renting are no exception. Before leasing a car it is usually advisable to check for the following points:
Pros:
Multiple Options to Choose From: While leasing a vehicle, you can choose from a variety of options available unlike renting.
May Cost Cheaper: Leasing usually costs cheaper than renting
An Option to Buy: Towards the end of your tenure, you even get an option to buy the same car that you had leased.
Cons:
Not a Good Fit for Shorter Duration: Leasing works when it is being borrowed for at least 2 years.
Lots of Paperwork: Leasing involves a great deal of paperwork and processes usually take time.
Pros and Cons of Renting a Car
Thanks to the availability of this service, people who cannot afford to buy a car at a given point of time can still enjoy a luxurious ride. The debate in association to car hire or lease will go on forever but, when it is about a quick ride, renting a car is all that comes to one's mind. But, what apart from that are the pros and cons of renting a car, let's have a look:
Pros:
Purpose Based Vehicles:  The most convenient part about renting a vehicle is to  choose the purpose first and then choose the vehicle. An ideal platform that facilitates renting also facilitates the option to choose from ride types including wedding rentals, daily rentals, adventure rides, outstation rides and instant rides.
Time Based Rentals: The best part about going for rentals is the option to choose the requisite time and number of days as per the need.
Choose What You Drive:  Taxi, Luxury Car, Plane and Self-drive, choose your mode and choose your type, renting is that easy!
Cons:
 Costly: Though it has an effective price in comparison to buying a new car, renting a car can still be on the costlier side.
Limitations: Renting a car comes with a lot of limitations. One of the frequently mentioned limitations is the lack of liberty to drive without a subsequent permission.
Strict Policies: Usually the rental platforms are a little stringent about the set of policies that they have. Fines are imposed on the traffic violations or any such activities.
Conclusion
Not just a good vehicle but a good renting and leasing platform should also be given prime importance while making a decision. An ideal platform can not only save you from any additional or hidden costs but can also assure provision of a reliable ride. Droom's Renting and Leasing platform is one such platform that provides customers with a ride to trust on!
So, use your discretion and choose the best suited platform and the best suited vehicle wisely!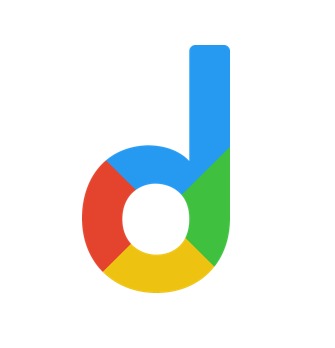 Droom is an automobile e-commerce platform offering a 21st-century automotive buying experience online with its four value pillars including trust, selection, low price, and convenience second to none. It offers 250k+ vehicles online in 1,100 cities — both used and new. Droom deals in buying and selling cars, 2-wheelers, and other vehicles too. It is an AI and data science-driven platform designed with the best ecosystem tools. Here, we have a team of auto-experts and auto enthusiasts who are dedicated to covering every sphere of the auto industry by simplifying the procedure of buying and selling with Unified Droom Experience. To know more, click here.