Buying and selling of cars is not a daily activity just like household products. When a person decides to buy or sell a car, he/she goes through a thorough research to find each pros and cons of it and find all the possible options available for them. It is never like someone suddenly decides to buy or sell a car and do it instantly, nor it is the ideal way to do it.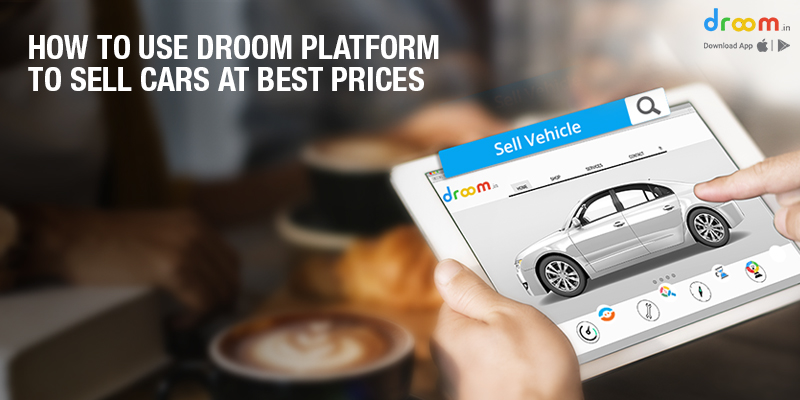 You as a buyer or a seller need to explore how you can maximize your exposer and utilize the platform you are relying on. One such effective platform where you can easily buy or sell your cars online is Droom, the largest automobile marketplace. But you should not explore the surface and take the decision, you should go for a deep analysis and find how you can use Droom platform to sell cars at best prices.
First of all, you need to understand your requirement and then choose the way accordingly to sell on Droom. You are a seller and you are eager to sell vehicles online, is not the end of adding filters on Droom platform. You can further categorize yourself as a seller and grasp the maximum out of Droom.
Decide whether you are going to sell a vehicle online at Droom or you are going to tie up a long-term relationship. This will apparently guide you to follow the correct path.
Individual Seller
If you are about to sell one or two vehicles, then you are an Individual seller. Droom is definitely a place for you, but you can further explore it for better results. You have already categorized yourself, now it's your turn to decide whether you want to go for a normal listing as an Individual seller or you want to opt for QuickSell.
Regular Selling Format
If you opt for the Regular Selling Format, you will simply visit Droom website, create your listing, can take the assistance of certification tools such as check price, check history and check condition of the vehicle and get your vehicle sold within 2-3 weeks. This is the best way to sell a car online without paying a single penny.
QuickSell
If you want to sell a car instantly within one week after you create your listing at Droom, you need to opt for QuickSell. Here also, you can opt for the different certification services of Droom, so that, you can attach those reports along with your car to showcase to the buyers. This not only increases the chance of your car to be sold, but also make the decision-making process much faster. If you opt for the deals offered by Droom at many times to avail the QuickSell service for free. More importantly, you can even sell you single vehicle to more than 30K certified sellers associated with Droom.
Assistance from Droom
You can proceed by your own to enlist your car and sell it online hassle-free. It is much easy to proceed on your own as Droom has mentioned a crystal-clear path for each seller's journey. But, still, if you face any difficult on the way, you can take the support of Droom Assist, who are always ready to assist you at every step and make your journey even smoother.
Pro-Seller
If you are going to sell more than one or two vehicles and want to establish a long-term relationship with Droom, then you are a Pro-seller or dealer. Droom is also a place for you, but you can also further explore it for better results. You can simply register with Droom and create your listing, meet with buyer personally, complete the transaction, handover the keys and get paid for your vehicle. But this won't be a one-time activity for you, because you are a Pro-Seller and you will keep on repeating the process and selling more and more vehicles through Droom.
What all benefits you will get from Droom for being a Pro-Seller? Your vehicle will get exposure to more than 2.5 crore monthly committed buyers; you will not have to pay a single penny for your listings; you can get access to your own branded online showroom 24×7; you can create unlimited listings; you will get regular weekly payments without any delay; you will be able to promote your listings; your business growth will rise from 20% to 500% for sure; you can take the support of dozens of seller tools for free; you can get special assistance for your transaction and many more.
Once you become a Pro-Seller, your chances of getting higher prices for your listings will be even more. You will be enlisted within the long list of more than 3 lakhs Pro-Sellers of Droom. They not only get better chances of selling their vehicle fast, but they also get better chances of grabbing best prices in the market.
So, what are you waiting for? Are you still confused and not sure which way to take? Let us know in the comment section. We will definitely guide your personally and help you to get the best prices for your vehicles.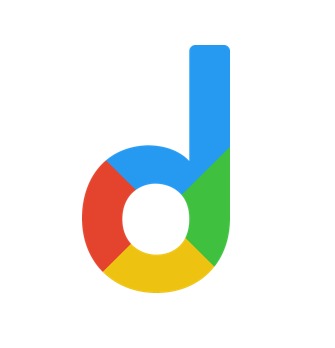 Droom is an automobile e-commerce platform offering a 21st-century automotive buying experience online with its four value pillars including trust, selection, low price, and convenience second to none. It offers 250k+ vehicles online in 1,100 cities — both used and new. Droom deals in buying and selling cars, 2-wheelers, and other vehicles too. It is an AI and data science-driven platform designed with the best ecosystem tools. Here, we have a team of auto-experts and auto enthusiasts who are dedicated to covering every sphere of the auto industry by simplifying the procedure of buying and selling with Unified Droom Experience. To know more, click here.