If you are searching for a great car, you have to make an important decision regarding choosing a sedan or a hatchback. The most important difference as far as Hatchback vs Sedan cars are concerned is the trunk. The cargo space of a sedan is separate but hatchbacks have no division between cargo space and rear seats but it does not mean you get less space for cargo. Decide to own a sedan or a hatchback does not begin with the features of a vehicle; it starts with your needs. Think about your hobbies and routines, what drives your need, and with whom you spend most of your time. This will surely help you to make the decision.
Advantages of Hatchback Cars:
Following are some mention-worthy benefits of hatchback cars:
The flexibility of hatchbacks is unquestionable. Most of the Hatchback Cars available in India come with split-folding rear seats which means you can make some extra space for cargo or needed you can use those seats for accommodating some more people. This facility of hatchback always comes into picture when it comes to the debate over Hatchback vs Sedan cars.
Hatchbacks are weighty cars which are advantageous over other categories of similar body styles, in most of the occasions, because it adds to the sturdiness of the car.
The roof line in the rear end of hatchbacks is nicely designed keeping in focus the comforts of the passengers in that space. Higher roof line means more space, so that even in bumpy roads rear-end passengers stay safe and comfortable.
Hatchbacks are more upright than other types of cars in this genre. This means a hatchback offers a larger glass area and broader visibility. As far as Hatchback vs Sedan safety is concerned, this matter is, of course, an important aspect.
Hatchbacks are also nicely adjustable in small parking places.
Hatchback cars are made for tough roads, long drives, and luxury. These days, manufacturers have been adding different kinds of features and gadgets for comfortable riding.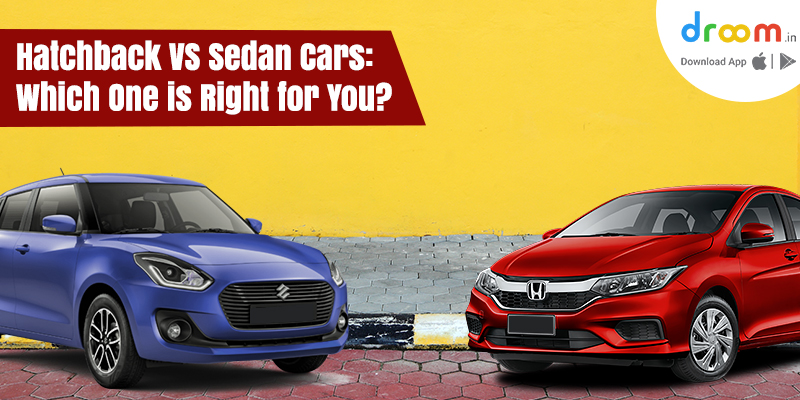 Advantages of Sedan Cars:
Following are some mention-worthy benefits of sedan cars:
Fuel economy of sedan cars is just awesome and one of the best fuel economy cars in the market. If you are really concerned about fuel then sedan cars in India should be your first preference.
Sedan cars are lighter than other similar body types which make it fast and smooth sailing. Though it is lighter, that does not mean the body is not strong.
The sedan comes with varied gadgets and features that make the journey quite comfortable.
Nowadays, lots of sedan cars are available in a hybrid version which means further saving and also showing your environmental concern.
Sedans have iconic body types that make the cars one of the most aristocratic cars in the market. When you will drive a sedan, you will, of course, get some attention from society.
Sedans are equipped with a special stability control system that brings higher safety and security.
Drivers have a certain advantage when they drive sedans. In this body type, driver's seats are slightly lower than the other cars which are definitely an advantage for all types of drivers, taller or shorter.
Sedan cars are more aerodynamic and closer to the ground. This means you have better control over steering. If you are on a highway or passing through a congested road, sedan keeps you confident.
When you compare hatchback vs sedan handling, both cars should be handled with care. It is more of a personal choice when you compare hatchback vs sedan cars in India. If you want a good value for your money, hatchback cars are a perfect choice for city dwellers because of their compact size, fuel efficiency, cabin space, and maintenance price. However, if you live in places other than metros then sedans will work for you. Everything is possible but you need to be a little bit judgmental regarding your choice and the choice of dealership. Both hatchback and sedan have their pros and cons, you just need to pick the right one meeting your needs.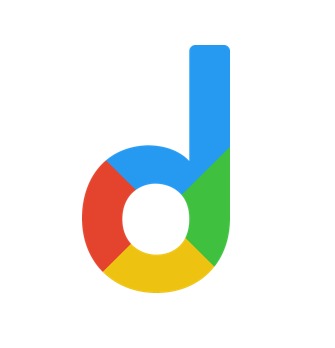 Droom is an automobile e-commerce platform offering a 21st-century automotive buying experience online with its four value pillars including trust, selection, low price, and convenience second to none. It offers 250k+ vehicles online in 1,100 cities — both used and new. Droom deals in buying and selling cars, 2-wheelers, and other vehicles too. It is an AI and data science-driven platform designed with the best ecosystem tools. Here, we have a team of auto-experts and auto enthusiasts who are dedicated to covering every sphere of the auto industry by simplifying the procedure of buying and selling with Unified Droom Experience. To know more, click here.