Did you know that one of the largest sources of climate pollution is transportation? To solve the climatic issues, we need to assure that the vehicles on the road are as clean as possible. Emissions from vehicles not only affect the environment but also our health. To minimize the long-term health impact, people are switching to electric vehicles. Electric cars come with a smaller carbon footprint in comparison to gasoline-powered vehicles. Furthermore, electric cars are more efficient at converting energy. They are new and elusive entities and that's what makes them expensive in comparison to the traditional ones.
Did you know that Hyundai was the first brand to come up with the Kona e-SUV? This was further followed by the MG ZS EV and Tata Nexon EV. If we talk about luxury electric vehicles then one can purchase Mercedes EQC which is the first luxury EV in the country from the German brand. Moreover, the EV movement in India is on the right track and there are more and more options getting launched quite often. Delhi, the capital city of India has removed the road tax on battery-powered vehicles and the outlook currently is really going on the positive side. If you are also planning to switch to EV then below are the top electric cars under 10 lakhs in India.
List of best electric cars below 10 lakhs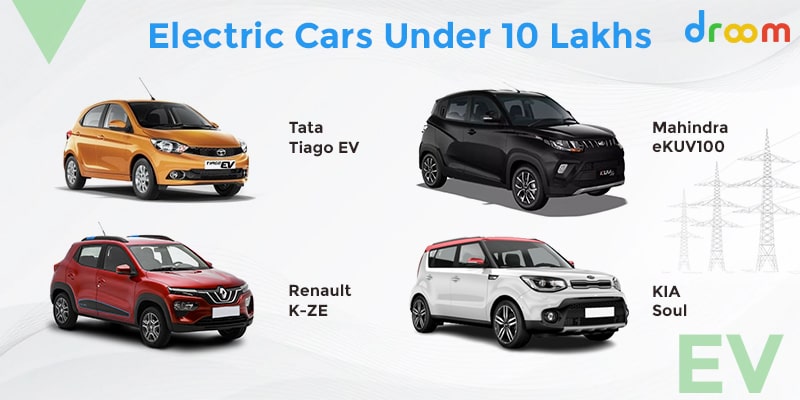 Check here the top electric cars under 10 lakhs: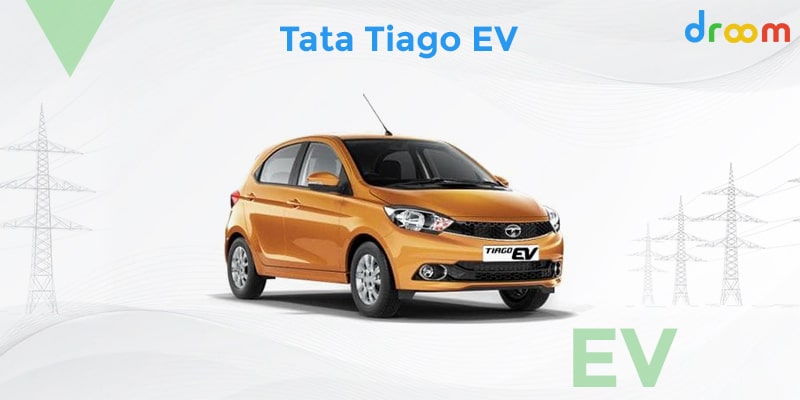 Expected Price: Rs 5 Lakhs – Rs 7 Lakhs (ex-showroom)
Top Specifications of Tata Tiago EV
3-Phase Induction Motor
Driving Range: 130 kms
Charging Time: 90 minutes
If you are looking for an electric vehicle with superb mileage at an affordable cost then Tata Tiago EV is a sought-after option. The vehicle is likely to be launched next year in the country. The upcoming Tiago EV looks similar to the ICE-powered version. However, it will feature a host of blue accents on the exterior. It will further be powered by a 30 kW electric motor and a 216 Ah battery pack. Some of the exclusive features of this car include power steering, anti-lock brakes, driver and passenger airbags, automatic climate control, and alloy wheels. Moreover, the car comes in three different versions including XT Plus, XM Plus, and XE Plus, and has a 255-liter boot space with 5 seater arrangement.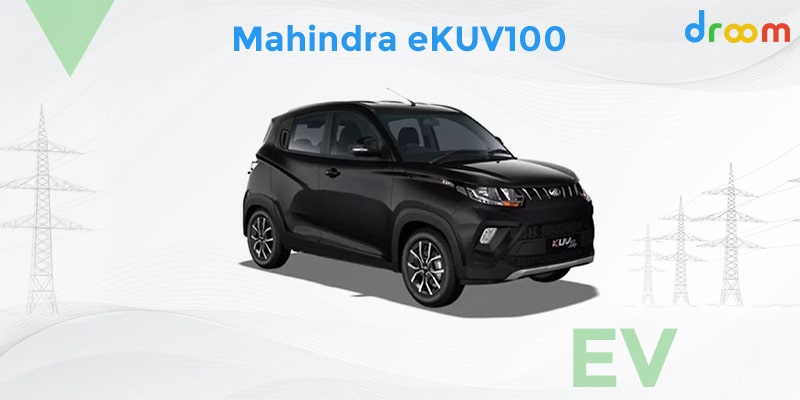 Expected Price: Rs 8 Lakhs – Rs 10 Lakhs (ex-showroom)
Top Specifications of Mahindra eKUV100
Induction motor
Driving Range: 140 km
Charging Time: Up To 8 Hours
Mahindra's eKUV100 is one of the best options for someone who is looking to buy electric cars under 10 lakhs. What makes this car unique is the updated motor with additional horsepower. Furthermore, the eKUV100 gets a similar look as the standard version apart from the badging. The electric vehicle will further flaunt a myriad of new connectivity features like remote diagnostics, real-time location tracking, and cabin pre-cooling. The eKUV100 will draw its power from a 30 kW lithium-ion battery pack. We can expect it to be launched next year.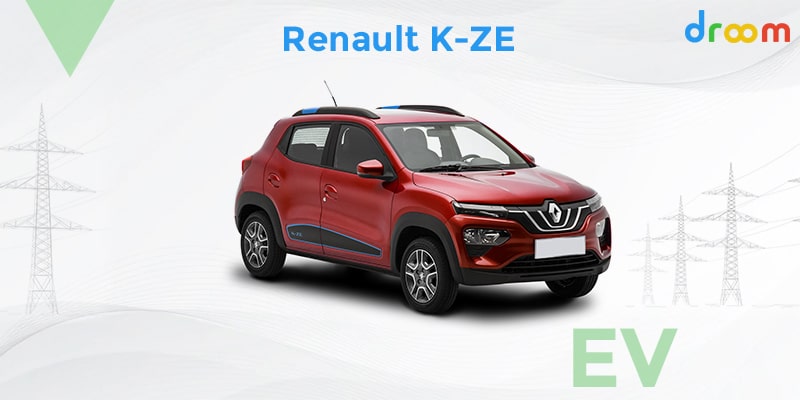 Expected Price: Rs 7 Lakhs – Rs 10 Lakhs (ex-showroom)
Top Specifications of Renault K-ZE
Synchronous Motor
Driving Range: 200 km
Charging Time: 4 Hours
Renault has launched the electric version of Kwid called the K-ZE in China. The automaker plans to introduce it in the country anytime soon. The version sold in China gets an electric motor on the front axle that churns out a top power of 43 bhp and a peak torque of 125 Nm. Furthermore, the vehicle gets a 26.8 kWh battery pack. The feature highlights might include 4G wifi connectivity, an 8-inch touchscreen infotainment system, a PM2.5 air quality sensor, a tyre pressure monitoring system, and remote vehicle telemetry. This car is expected to be one of the electric cars below 10 Lakhs.
Expected Price: Rs 10 Lakhs – Rs 13 Lakhs (ex-showroom)
Top Specifications of KIA Soul
Synchronous Motor
Driving Range: 450 km
Charging Time: Up To 45 Minutes
Kia Motors is planning to launch Soul EV anytime soon in the country. This electric car is quite similar to the premium Hyundai Kona. However, the car's boxy appearance caters appropriately to SUV lovers. The biggest takeaway here is the powertrain. The new-gen Soul EV employs a 64 kWh lithium-ion polymer battery instead of the 30 kWh unit.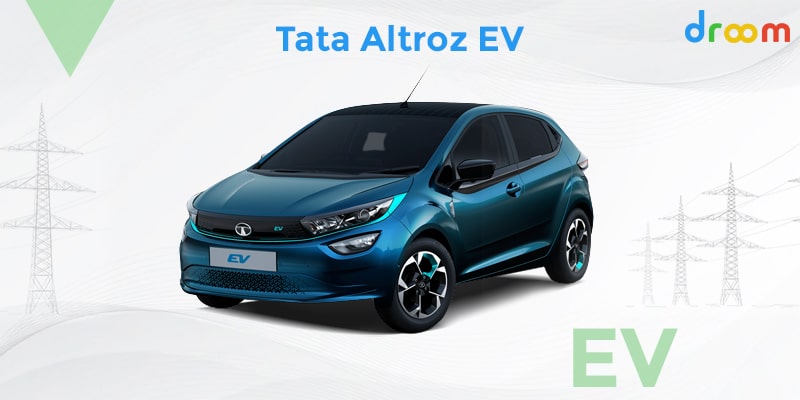 Expected Price: Rs 10 Lakhs – Rs 13 Lakhs (ex-showroom)
Top Specifications of Tata Altroz EV
AC Motor
Driving Range: 300 km
Charging Time: 1 Hour
Tata Altroz EV is a little expensive as it will cost you approx Rs 10 to 13 lakhs(ex-showroom). It is a hatchback-style model with the same powertrain as the Nexon EV and it also owns a 30.2KWH lithium-ion battery. Moreover, this car takes approximately an hour to charge with DC fast charging. Tata might equip the vehicle with features like cruise control, connected car tech, ambient lighting, and a 7-inch touchscreen infotainment unit.
Conclusion:
With the expansion of the electric vehicle market in India, EVs are becoming the first choice of many people. Also, a lot of affordable electric car models are available in the market which makes considering EV a good decision. Planning to buy electric cars below 10 lakhs? But confused from where to buy? We are here with a solution for you. If you are interested in purchasing an EV at an affordable price then head to Droom. Here you can find a wide range of new and used electric cars as per your requirement and budget.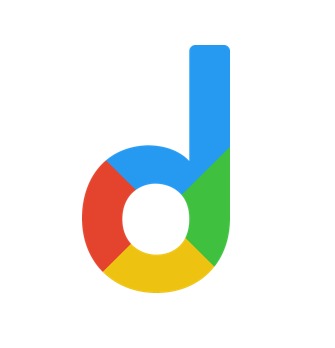 Droom is an automobile e-commerce platform offering a 21st-century automotive buying experience online with its four value pillars including trust, selection, low price, and convenience second to none. It offers 250k+ vehicles online in 1,100 cities — both used and new. Droom deals in buying and selling cars, 2-wheelers, and other vehicles too. It is an AI and data science-driven platform designed with the best ecosystem tools. Here, we have a team of auto-experts and auto enthusiasts who are dedicated to covering every sphere of the auto industry by simplifying the procedure of buying and selling with Unified Droom Experience. To know more, click here.