So many bike options in the auto market today. So many features to choose from. So many different designs to pick from. Doesn't it all get a little too overwhelming at times? We understand this feeling of not being able to decide the right bike for you. The need of some bike buying assistance is immense, with all the different options available today. Hence, we decided to bring you all the premium bike buying assistance that you need to find the dream bike of yours!
For a lot of people, buying a bike is a milestone achievement in India. Having their own bike is a whale new experience, which should not be curbed because of an uneducated decision of buying the wrong bike. That is what makes the right decision even more important. The bike you own can make or destroy the overall riding experience you encounter. And that is why, we understand your need to spend your money on the bike that would suit you best.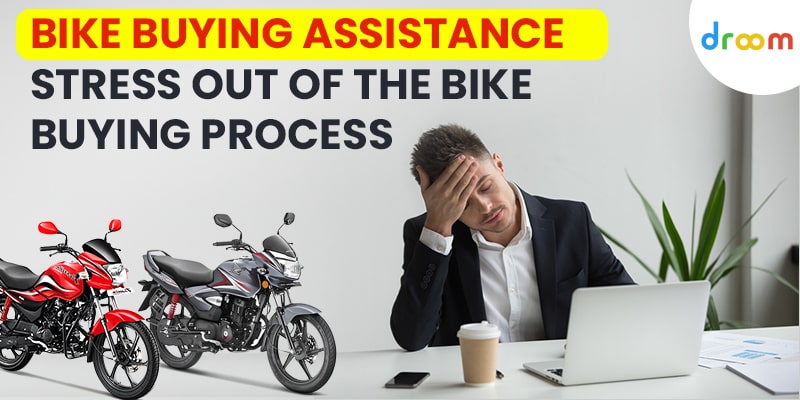 Hence, we bring you this publication to help you choose the right bike for you. We will talk about all the things that you should be considering while buying your bike. And, at the end, we will tell you about a magic tool to make your life easier. Keep reading!
Things to remember while buying a bike
Finding the right bike for you is a process and there are a number of factors that should be considered before you decide upon a bike. Get your checklist ready with these important factors!
Engine and Mileage
The engine of any bike decides the overall performance of the bike to a large extent. The pickup of the bike, the power and the torque are all decided by the engine. The mileage that your bike provides you with is also decided by the engine. Hence, you'd want an engine that is the most powerful and gives you the appropriate mileage. These factors should be clear in your minds, but in case you are confused bike buying assistance is always there for you to pick the right one.
Suspensions
These are the ones that are responsible for absorbing all the shocks of a bumpy road. The suspensions decide how smooth and comfortable your ride would be. Better the suspensions, smoother the ride. You may not have any specifications in terms of suspension of your bike, and here the premium bike buying assistance will be the ultimate assistance for you.
Brake System
The brake systems of a bike need to be the best you can get for ensuring maximum security for yourself and the others on the streets. Try to get the best in class brake systems for the price you are paying. This is too much technicality, right? Don't worry, with proper assistance you will surely be able to maintain safety.
Design
Now you might think looks don't matter to you, when in fact, they should. The design of the bike is the first thing you notice about it. Also, the design takes part in the overall dynamics of the bike, affecting the performance. Design should be your choice, but what is trending and what will look best for you can surely be guided.
Price
Nothing in the world comes for free and the price you pay for the bike would determine the features you get in the bike. Hence, the price of the bike is important. Make sure you choose something that justifies every penny that you spend on it. Who else can fix the price bracket other than you? But, best can be offered in that price range, will surely be assisted with bike buying assistance.
Having listed all those factors, we understand how difficult it can get to tally every aspect of a bike to choose the right one. That too when there have a never ending number of bikes available in the market today.
But we have just the solution for you as well! Our magic tool is the Droom White Glove service. Wondering what it is?
What is Droom White Glove Service?
To help you to get rid of all the bike buying confusion that you may go through, Droom came up with a simple bike buying assistance program to help all its customers. The tool is an electronic guide for you to find your dream bike within a few clicks.
All you have to do is get to the website of the White Glove service, put in your location preferences, budget, and the condition of the bike you are looking for. And that's it! That is all you have got to do! The assistant would search its many listings of old and new bikes to find just the bike for you.
Process to avail Droom White Glove Service for Bike Buying
It is the most hassle-free process to avail White Glove service and to buy a bike of your choice and as per your requirement. You just need to follow 5 steps and then you can relax and sit back.
Step 1: Select Vehicle Condition – New or Used
Step 2: Select Budget
Step 3: Select Location
Step 4: Click on Buy Now
Step 5: Pay and Avail Service
After that, you will only pay for your bike and will get the bike at your doorstep.
Conclusion
The tool is a great assistant, especially for first time buyers, who tend to get more intimidated by the tons of choices. So, sit back and relax, and leave the searching to the Droom White Glove service!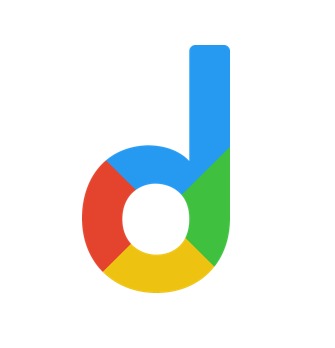 Droom is an automobile e-commerce platform offering a 21st-century automotive buying experience online with its four value pillars including trust, selection, low price, and convenience second to none. It offers 250k+ vehicles online in 1,100 cities — both used and new. Droom deals in buying and selling cars, 2-wheelers, and other vehicles too. It is an AI and data science-driven platform designed with the best ecosystem tools. Here, we have a team of auto-experts and auto enthusiasts who are dedicated to covering every sphere of the auto industry by simplifying the procedure of buying and selling with Unified Droom Experience. To know more, click here.