Did you know that electric vehicles have a smaller carbon footprint in comparison to gasoline-powered cars? Did you know internal combustion engine vehicles can cause 51% more global warming than electric vehicles? Due to the growing consciousness of the alarming situation, a gradual shift to Electric Vehicles from ICEs has been observed recently. In order to minimize the impact of high pollution levels, brands are taking conscious steps toward strengthening the EV infrastructure in the country.
In this blog, we will talk about: 
Top Advantages of Buying Electric Vehicles 

Environmental Benefits of Electric Vehicles

Health Benefits of Electric Cars

How Droom is Contributing Towards Reducing Carbon Footprint?
Advantages of Buying Electric Vehicles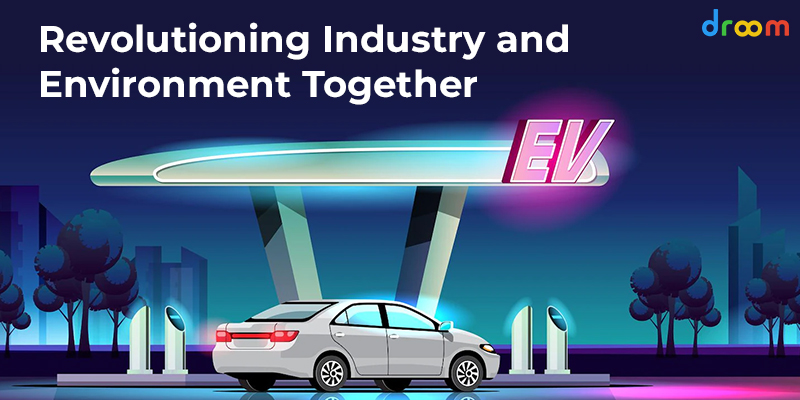 One of the biggest transformations that we have observed in the automobile industry recently is the introduction of EVs. Are you planning to buy an electric vehicle? If yes, then are you aware of the advantages of buying an electric vehicle? Here we have listed the top benefits of buying an electric car. 
All the electric vehicles have low maintenance costs as they have fewer mechanical parts in comparison to internal combustion vehicles. Due to their simple structure and operation, EVs require less service than conventional petrol or diesel vehicles. Having said this, the yearly cost of running an EV is significantly low. 
The other benefit of purchasing an electric vehicle is that it does not come with a noise of its own. In simple words, since there is no engine under the hood, there is no noise as well. All the EVs come with a silent functioning capability. The electric motor functions smoothly and silently so you will have to check the instrumental panel to see if it's on. 
Electric vehicles definitely put an end to waiting in long queues at fuel stations during peak hours. In other words, if you purchase an EV, you can quickly charge it at home. You just have to plug your vehicle in and it will be good to go in a mere 4-5 hours. If you forget to plug in your vehicle someday, you can simply charge it with the help of a fast charger. 
Electric Vehicles are Easy to Drive
You can drive an EV with more convenience than petrol or diesel-powered vehicles. The electric vehicles do not offer gear or other completed controls. You just get a series of buttons or pedals through which you can control the speed of the vehicle. 
The tax benefit of buying an electric car is innumerable. Having said that, Delhi Government introduced an Electric Vehicle Policy in 2020 that was further approved by the Council of Ministers, Government of National Capital Territory of Delhi. Moving on, the main objective of this policy was to establish Delhi as the EV capital of the country. The aim was to accelerate the pace of EV adoption across vehicle segments. The policy also stated that all those who purchased EV vehicles will be provided with financial incentives for the next three years by the Delhi government. Furthermore, these incentives will be applicable on both fixed charging vehicles and battery strapping. Besides these, the state government will also be providing benefits of upto Rs 1.50 lakhs on purchasing the electric four-wheeler. 
Electric vehicles are good for the environment as they help in improving the air quality in cities. Having said that, EVs do not offer tailpipes and hence they do not emit any exhaust gases. This further helps to reduce the carbon footprint. Thus, electric vehicles are considered to be one of the most sustainable modes of transportation. 
Environmental Benefits of Electric Vehicles
The benefits of electric vehicles on the environment are many. The most important one is the reduction of CO2 emissions. Conventional transportation, on the other hand, has a high impact on PM2.5 concentrations, especially in metropolitan cities. Besides these, the battery recycling process helps in reducing the requirement for the extraction of new materials. This further lowers the dependency on mining and new battery creation.
Health Benefits of Electric Cars
Electric vehicles are not only good for the environment but also for public health. We all are aware that the pollutants like particulate matter (PM), nitrogen oxides, volatile organic compounds, and COs, emitted from the vehicle exhaust have a very bad impact on human health if inhaled regularly. Electric vehicles, on the other hand, come with no tailpipe emissions. Using an EV will further help to reduce the carbon footprint. 
How Droom is Contributing Towards Reducing Carbon Footprint?
Did you know the advantages of EVs? It simply helps to reduce climate-changing emissions, fuel costs, and air pollution. Having said that, we are here with good news for all the OEMs and buyers. Droom pledges to create a greener and cleaner future through Environmental Social Governance (ESG) initiatives. In order to accelerate EV adoption in the country, Droom is offering its 21st-century Automobile Distribution Platform that lowers the cost of distribution. Besides offering PAN India presence to 40 EV OEMs, the brand encourages them to sell EVs online in order to cut physical dealership costs. It aims to sell 2 million+ EVs that will enable a 15 billion lbs reduction in carbon emission. 
Conclusion:
Let us together work towards saving our planet by switching to electric vehicles from gasoline-powered vehicles. If you are looking to buy electric vehicles at affordable rates then head to the official website of Droom.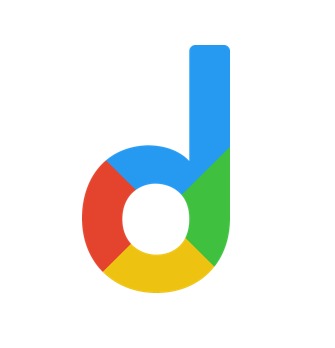 Droom is an automobile e-commerce platform offering a 21st-century automotive buying experience online with its four value pillars including trust, selection, low price, and convenience second to none. It offers 250k+ vehicles online in 1,100 cities — both used and new. Droom deals in buying and selling cars, 2-wheelers, and other vehicles too. It is an AI and data science-driven platform designed with the best ecosystem tools. Here, we have a team of auto-experts and auto enthusiasts who are dedicated to covering every sphere of the auto industry by simplifying the procedure of buying and selling with Unified Droom Experience. To know more, click here.