Owning a car in India is not a luxury anymore, rather it has become a dire necessity. Gone are those days when people would have to depend on the public transport for commuting to point A to point B.
India has witnessed an economic boom in past decade that resulted in the rapid motorization of the country which led to production of cars at a phenomenal rate. The option to finance offered by banks and NBFC's has made the dream of owning car more affordable.
But not everybody has the necessary funds to buy a new car. In such scenarios buying used cars makes more sense as they cost less.
Going for a used car sounds good when you do not have much experience with car and this would be your first car. If you plan to own a car for a short duration, then used car will be more suitable to you as they have lower depreciation than new cars.
Used cars are now no more looked down upon as thousands of people opt for used cars instead of new ones. A decade ago, local mechanics and known friends were the main source for selling or buying used cars.
But now big online players are jumping the bandwagon as they compete to dominate the unorganized market of used cars.
In fact, the ratio of new cars sold to used cars has grown to 1:2.2 which means for every 10 new cars sold, 22 used cars are sold. This ratio points to the fact that the used car market is growing at a rapid pace. Furthermore, this ratio is expected to reach 1:3 which is normal in US markets. The experts predict that the Indian used car market will continue to grow at a pace of 15% until the year 2020.
People, in general, are increasingly showing trust in the online used car market as some portals lists only inspected cars on their websites.
The online auto market players have played their cards really well as the number of vehicles being sold online is increasing by many folds each year.
At present there are hundreds of car models to choose from that can leave buyers confused. However, there are some car models that have gained the trust of buyers more than the others. Among used cars in Delhi, the one car that sells the most is the Maruti Suzuki Swift. The swift model made the domestic car manufacturer even more popular among the Indian buyers. The success of the Maruti Suzuki Swift is such that the car is still very popular in its segment. So, there is no surprise that the car was the first choice for the used car buyers as it accounted for 7.49% of the total used car sale in the year 2016.
The decision to buy a used car is not only an intelligent way to save money on your everyday travel but it is also a way to accomplish your dream of owning a luxury car as they cost half than their original value.
Many people dream of owning a luxury car like BMW, Jaguar, Bentley but cannot afford it due to their hefty price tag.  But a used luxury car is more affordable as they cost half of its original price.
It is widely known that insurance for new cars is generally higher as compared to the insurance premium of used cars. The price of the insurance premium goes down as the vehicle ages.
If you choose to buy a used car that is 2 years old, then you can save up to half of the insurance premium. Other benefits that some online used car dealers offer are roadside assistance and 24X7 helpline. These kinds of services deepen the trusts of customers who choose to buy used cars.
Another reason to go for used cars is the amount of depreciation a used car undergoes. A new car starts depreciating the moment it is driven out of the showroom. The value of a new car can depreciate by 20% in the first year itself! However, on the other hand, a used car depreciates by 5-10% of the used car price.
The best thing about the used car is that you can change the car if it does not suit your purpose. You can switch over to other brand and model without facing much financial loss.
All the above-stated advantages make the decision to buy a used car a smart one!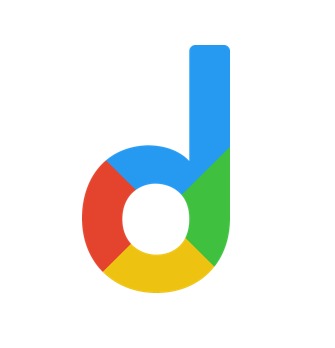 Droom is an automobile e-commerce platform offering a 21st-century automotive buying experience online with its four value pillars including trust, selection, low price, and convenience second to none. It offers 250k+ vehicles online in 1,100 cities — both used and new. Droom deals in buying and selling cars, 2-wheelers, and other vehicles too. It is an AI and data science-driven platform designed with the best ecosystem tools. Here, we have a team of auto-experts and auto enthusiasts who are dedicated to covering every sphere of the auto industry by simplifying the procedure of buying and selling with Unified Droom Experience. To know more, click here.