It is not sufficient to keep the houses clean and disinfected, also do not forget your vehicles, two-wheelers or four-wheelers. Your vehicle must have travelled multiple places multiple times and carried multiple people, so the maximum number of germs and other droplet-based viruses can be found in your vehicle itself.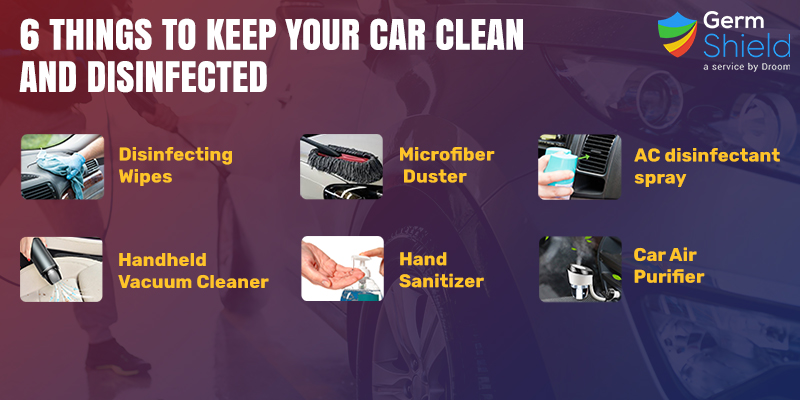 With the outburst of any germs and virus, you should:
Not touch any part of your car with the naked hand
Not put the infected hand to your eyes, nose or mouth
Not take your children or elder people near the car
Avail for Germ Shield protection for your vehicle that gives 99.99% germ kill protection up to 3 months against SARS and other viruses
Other than this, you need to keep certain things in your car to keep your car clean, safe, hygiene and disinfected always.
Make it a habit of keeping these objects along with you in the car to keep the car clean.
Carrying disinfecting wipes with you will help not only to disinfect your car's interior surfaces regularly, but also to tackle mess in the car quickly. All types of wipes may not be suitable for your car, so first check the wipes by using it in an inconspicuous spot of your car interior and then start using all over. Most of the time, we tend to forget cleaning the interior of the car, but a quick wipe from time to time will maintain the hygiene of your car. With handy wet wipes, you can clean the high touch surfaces like the steering wheel, handbrake, door handles, gear knob, and other controls. So, make a habit of keeping wet wipes in the glovebox to minimize infections.
Car spray is basically car AC disinfectant spray, that is used to clean and disinfect air conditioner. This is highly essential as it will prevent air conditioner sickness and skin diseases. It will also save plenty of fuel and electricity and protect the compressor to prolong its service life.
As a precautionary measure, you need to store the car spray in a cool and dry place in the car, so that it is not exposed to sunlight or extreme temperature more than 50 C. Even while using the car spray do not opt for prolonged spraying, instead, go for short pressures and ventilate well after using the spray, to avoid any further consequences.
Hand sanitizer is one more mandatory element that you should carry along with you while you are in a car. But it may not be a good idea to keep the sanitizer bottle inside the car, as the plastic bottle can heat up and warp, resulting in a malformed bottle and or even leakage. But you can take some measures like keeping sanitizer in a glass bottle or preserving it in a cool shady place in the car. Otherwise, each time you get into the car carry one hand sanitizer along with you.
Keep a car duster or microfiber cloth handy with you in the car. It is always advisable to keep ultra-fine microfibers that catch the dust and dirt without chemicals or cleaners. It can be used dry as well as by soaking in water as per your need to clean and disinfect your car. It will be preferable to go for a flexible and bendable head that will work great for window blinds, dashboard, floor mats, etc.
You must soak your first microfiber cloth in the bucket and start your cleaning. First, focus on the paintwork to avoid any scratches as it may be opposed to alloys and wheels. By the time, you should be ready with your second microfiber cloth soaked in clean water to rinse the washed areas. It will leave moisture on the surface of your car.
People tend to use the same big vacuum clean that are used at home, to clean the car. But a big vacuum cleaner may not have the flexibility to reach the narrow crevices of your car's interior. It will be far better to use a high powered wet/dry handy handheld vacuum cleaner with an extendable hose. These handheld vacuum cleaners not only have high suction quality but also are sturdier.
This is not the last, in fact, the most important thing that you should keep in your car – a handy car air purifier. Any kind of smoke, dust, germs or pollution, can be easily and instantly get over with the help of a car air purifier. It will help you to remove airborne bacteria, dust, cigarette smoke, allergens, exhaust fumes, chemicals emitted from plastics, and other toxic pollutants from your car.
Hopefully, you have all these products in your car, as without these, someone may even doubt your car ownership. Do not be ignorant, be a responsible citizen! Stay safe and keep others safe too!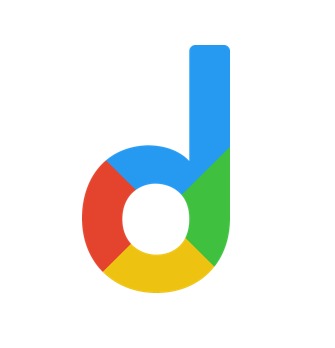 Droom is an automobile e-commerce platform offering a 21st-century automotive buying experience online with its four value pillars including trust, selection, low price, and convenience second to none. It offers 250k+ vehicles online in 1,100 cities — both used and new. Droom deals in buying and selling cars, 2-wheelers, and other vehicles too. It is an AI and data science-driven platform designed with the best ecosystem tools. Here, we have a team of auto-experts and auto enthusiasts who are dedicated to covering every sphere of the auto industry by simplifying the procedure of buying and selling with Unified Droom Experience. To know more, click here.