Since the very conception of the automotive industry, it has worked as a people's industry. It is known for face-to-face interactions, relationships and trust building henceforth, even today, we find people suggesting that it is advisable to buy automobiles through physical stores only. However, as the digitization is taking over, businesses are now creating online spaces too. Such spaces act as conversation initiators and allows the users to know about the nearby dealerships. But a fact that hampers this dealer-buyer relationship is "How to trust a used car dealership?"
While thinking about trust, credibility and reliability, a few questions that often come to mind are: What should I do to enhance the trust of your customers? Is there any specific technique that I should follow? What all services should I offer to them to enhance the repeat customer percentage? However, a justified solution to such questions has not been delivered yet.
In this blog, we will cover:
Understanding the Buyer Pain Points
Offering solutions to increase the used car dealership trust

Fair Price Evaluation
History Acquaintance
Inspection of Vehicles
Purchase Assurance

Conclusion
How to increase the used car dealership trust and reliability?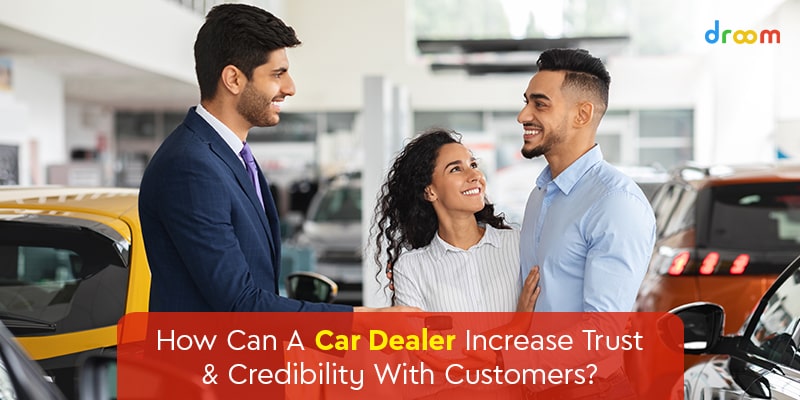 Here are some tips to increase the car dealership trust before customers:
Understanding the Buyer Pain Points
In order to run a business, it is important for the dealers to understand the problem areas of the buyer in order to enhance the customer engagement rate. Common queries of the buyer revolve around a few aspects:
Am I paying the fair price value of the vehicle?
Has the vehicle been inspected for any/every available defect?
Is the vehicle flood affected? Is there any aspect of the vehicle's history that I need to know?
Is there any assurance to back up my purchase?
Offering solutions to increase the used car dealership trust
Addressing the buyer pain points may motivate a user to put up their trust in the dealership. It eliminates usual questions like: "Are used car dealerships reliable?" There are multiple ways to lure a buyer into a deal but, using such techniques can reduce the repeat customer percentage. Dealerships usually flourish by word-of-mouth publicity. The more the publicity, the better the trust factor.
For the success of market or sales endeavor, trust is an absolute necessity The first step to achieve this trust and credibility is to establish an open and transparent relationship. Here are a few aspects that will help any dealer in offering solutions to the buyers:
Money is the prime factor in any deal. It is a common user mentally to go for anything that is being offered at an efficient and pocket friendly price. A buyer is usually keen to check the prices before purchasing any product and therefore, solving this issue using AI or a platform that is able to suggest a fair price within seconds will help any dealer in gaining the trust of a buyer. This will not only enable the buyer to make an informed and sensible decision but will also allow the dealer to showcase the availability of a smart and modern tool set.
What if the vehicles you are planning to purchase are affected by flood or have had a number of accidents and you have not been informed about it? If you don't know about it, you will not be able to inform the buyer as well. This will only enhance distrust post the purchase and will also reduce the chances of word of mouth publicity too.
Knowing the history of the vehicle allows you to know everything around a vehicle:
Loan & Insurance History
PUC Details
Ownership Details
Blacklisting & Challan History
Registration Details
Flood Damage Details
One of the most prominent questions that comes as a user query is "Are used car dealerships trustworthy?" We all understand that buying a vehicle is an investment and therefore, people are extra cautious while spending money. In order to add that trust factor, Inspection of the vehicle is necessary for both the dealer and the buyer. It allows the dealers to ask for a condition based fair price and the buyers to know the absolute condition of the vehicle before investing any money in it. It saves the buyer from additional repair costs too. Having unbiased reports handy helps in boosting the transparent buyer-dealer relationship.
Warranty cards and assurance proof are one of the most things that a person asks for while making any purchase. Supporting a buyer by offering a proof of extended warranty of the purchased vehicle in the form of a document or a certificate is a good way to enhance the credibility factor. It is always advisable to the dealers to mention the buyer protection amount and warranty period so as to guide the customer accurately.
Conclusion
The answer to this question "How can car dealers increase trust" is not difficult anymore. Any Vehicle Dealers, Vehicle Brokers, Vehicle Agents, Repair Shops and Centres and Parts and Accessories Sellers etc., any and every business of any size can offer such services to enhance their business along with enhancing the trust of the buyer in dealerships. Droom is one such service provider. Dealers can have a look at all the available packages to know more about the services. Service packages are now available at a reasonable price.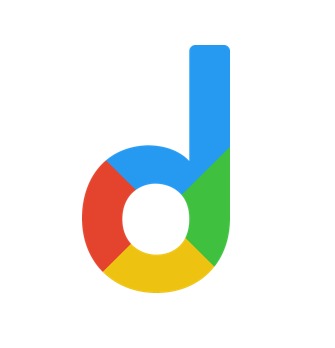 Droom is an automobile e-commerce platform offering a 21st-century automotive buying experience online with its four value pillars including trust, selection, low price, and convenience second to none. It offers 250k+ vehicles online in 1,100 cities — both used and new. Droom deals in buying and selling cars, 2-wheelers, and other vehicles too. It is an AI and data science-driven platform designed with the best ecosystem tools. Here, we have a team of auto-experts and auto enthusiasts who are dedicated to covering every sphere of the auto industry by simplifying the procedure of buying and selling with Unified Droom Experience. To know more, click here.