Selling used car is a big deal as a lot depends upon building trust with among the customers. Winning trust is very important in selling used vehicles especially in the context of the Indian market which is an inherently a trust deficient market.
If you want to sell used car online then you need to build trust, bring transparency, and fair pricing in their listings. Only then, the seller will gain an edge over other sellers which eventually would bring monetary benefit to the sellers. Droom Eco-system helps seller achieve transparency, win trust with their industry-first tools like OBV ( Orange Book Value ), Eco- Inspection, Droom History, Droom Discovery, Droom Credit.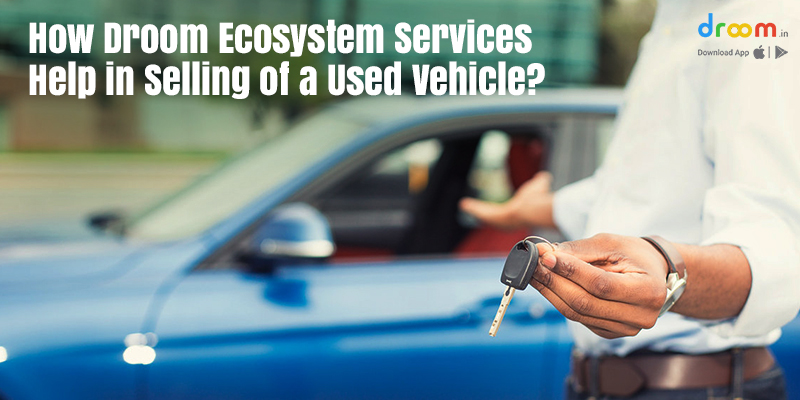 Here is how these tools help sellers in their selling.
Orange Book Value or OBV is the 21st  century used car valuation tool that helps buyers to know the fair market price of their used cars. In fact, OBV or Orange Book Value is India's first and only algorithmic pricing engine that calculates a fair market value of any used car under 10 seconds! OBV helps sellers to correctly estimate the price of a used vehicle based on the actual conditions of the vehicle.  The OBV tool is very popular among both sellers and buyers and also banks and NBFC entities. The tool has been adopted by more than 10,000 auto dealers, used for 105 Mn+ pricing queries, sealed more than 75,000 deals/transactions.
What clouds a buyer's mind is the actual condition of the used vehicle. Droom's Eco Inspection service is the answer to all the queries a potential buyer has about the vehicle. ECO inspection service is India's one of the most scientific and comprehensive methods to inspect a used vehicle by verifying 1000+ checkpoints at nominal prices! This inspection service is built on Droom's proprietary auto inspection application.
What attracts most sellers towards this doorstep auto inspection service is that the inspection report generated at the end is completely independent, objective and unbiased. A seller must use this vehicle inspection service in order to win the trust of the potential buyer. This service indeed has the potential to turn your potential buyer into your buyer.
A seller should verify first about a used vehicle before putting up the sale signboard! You can check a used vehicle history details with vehicle history tool.
Vehicle History in India's biggest vehicle history certificate repository that covers up to 50 different aspects of a vehicle. The report is generated in a mere 10 seconds! The history report is unbiased and correct which is fetched from the database of more than 1000+ RTO 's all over the country. The database contains a report of more than 220 million vehicles registered in the country. One of the important aims that the used car history report achieves is informing the right and correct information about a used car. The vehicle history reveals information like – car owner details, number of owners, accidental history, a model of car, manufacture year also whether the vehicle is blacklisted by police!
Zeroing on the choice of vehicle is quite confusing as the buyers keep looking for better options all the time!
To help buyers with their research, Droom Discovery proves to be extremely useful with its pre-buying tools that helps buyer to uncover information like- fair market price, car reviews, maintenance cost, resale value of the car, features of the car, variant comparison, etc.  A seller can help buyer to choose the right type of vehicle as per his financial health and the requirement of the buyer.
Most of the buyers are put off by the hefty price tag of a car! But you don't have to worry as Droom Credit offers loan services on your listings without you having to shed a single penny from your pocket.
But what is Droom Credit?
Droom Credit provides vehicle finance options that are completely enabled by industry professionals who help buyers to make the right decision about the type of vehicle loans. Droom Credit is a borrower-oriented platform that helps borrowers to analyse, compare and evaluate vehicle loans basis their requirements.
Some of the features of Droom Credit are;
Quick Loan Approvals
Minimum Documentation Required
Fixed and Low Rate of interest
Finance upto 50 Lacs
Tie-ups with Major Lenders and Auto Dealers across the country
All the above-mentioned tools form the Droom Eco-system Services that help sellers to sell used vehicles at a faster pace!
Happy selling!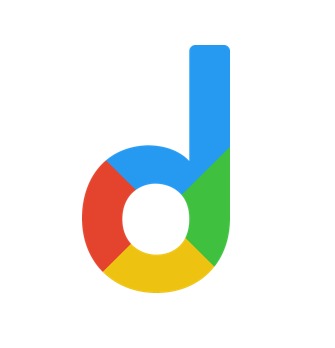 Droom is an automobile e-commerce platform offering a 21st-century automotive buying experience online with its four value pillars including trust, selection, low price, and convenience second to none. It offers 250k+ vehicles online in 1,100 cities — both used and new. Droom deals in buying and selling cars, 2-wheelers, and other vehicles too. It is an AI and data science-driven platform designed with the best ecosystem tools. Here, we have a team of auto-experts and auto enthusiasts who are dedicated to covering every sphere of the auto industry by simplifying the procedure of buying and selling with Unified Droom Experience. To know more, click here.