If you are a dealer who is dealing in the automobile industry, you'll soon realize the importance of having the online presence in the present time. In this article, we will be analyzing if an auto dealer can flourish at the same pace with their offline business, without having been online.
Though we are pretty habitual with the fact that auto dealers often deal offline, it is time we realize the online ecommerce platform is necessary for them as well. If you start scrutinizing the pros and cons of offline and online business module of dealers, you will discover the real cause behind the argument.
This post is all about leading you to the right path where you can make the right decision at the right time for your business.
This blog will include:
What is Ecommerce Platform?
How A Dealer's Ecommerce Platform Looks Like?
Dealers' Business Module – Online Vs Offline
What Are the Advantages of Having a Dealer's Ecommerce Platform?
Conclusion
What is E-Commerce Platform?
Ecommerce platform is an application that allows the buyers, sellers, dealers, and all other stakeholders to come together and executes a smooth process online. When it comes to automobile ecommerce platform, it is a virtual platform that allows the sellers and dealers to showcase their products and have an interaction with the buyers pre, during and post purchase.
If you a buyer, you will find a pool of vehicles catering to all varieties, available on the ecommerce website. You can pick any vehicle of your choice, compare it with several others, evaluate it even if it is pre-owned, inspect it, research on it, finance it, purchase it at your convenient mode, get it delivered at your doorstep, all under one roof.
If you are an auto dealer, you can set up your own ecommerce platform and facilitate buyers with all these facilities. How is this even possible? How should your online ecommerce platform look like? Let's find out.
How a Dealer's Ecommerce Platform Looks Like?
For auto dealers, a 21st century ecommerce platform is not only about creating and hosting a website, but also about focusing on the catalog, features, functionality, and services.
A personalized ecommerce website needs to have a distinguished URL and is backed by website hosting hardware that powers your site. This means you are renting a virtual space for your website. Here you can store all the images, content, and the inventory dashboard.
Once you host your website, you need to focus on other factors as well such as how you want to categorize the products, services, and other offerings on your website.
The look and feel of a dealer's ecommerce website should be clean and self-explanatory. The navigational features of the website should be so lucid that there should be no need of any hand holding from the dealer side or customer care team. This is only possible if you pay attention towards catalog.
One you have your website hosted, start listing your vehicles on your ecommerce platform. Add some details of each car, bike, scooter, etc. and add the pricing of the vehicles. Showcase all the services you are providing the buyers and also provide them those facility with the best customer experience.
Make sure, you are using the latest technology with definite website standards, so that your website responds fast, and your customers can happily access your site.
Take care of the search engine optimization as this will allow your business to be recognized locally and globally by your target audience.
Do remember, it is very important to make your website mobile friendly. 90% of your customers will access your website through mobile, as it is easier for them to shop directly through their smartphones.
Dealers' Business Module – Online Vs Offline
We all know that dealer's job is challenging in every way be it the market competition, be it customers' trust, be it product availability, so on and so forth. The challenge multiples 10X when it comes to used car market.
It is really important for an auto dealer to do a comparative study on what benefits them the most.
Online Business – Ecommerce Platform
You can offer a customization choice to your customers as per their demand and choice. This will add value to your effort and will assist the buyers to take a definite decision.
You can always keep your customers notified about your latest updates. Be it discounts, festive offers, deals and promotions or special news, you can send them instant updates.
There is no time obligation or territory boundations with ecommerce platform. Your store will be open 24×7 for your customers.
Offline Business – Traditional Way
No customization is possible in offline mode. You only need to stick to the limited generic styles that may or may not excite all your customers.
There is always a communication gap between the customers and dealers when it comes to offline business. It is very hard to notify the customers about any update regarding offline business.
You will always have a geographical limitation and specific time boundation when you deal only through offline store.
What are the Advantages of Having a Dealer's E-Commerce Platform?
Now that you know the difference between the online and the offline module of auto dealers' businesses, why don't you also read about the actual advantages that you can enjoy if you have your own ecommerce platform.
We have already discussed all the benefits above in a subtle manner. Still, for your understanding let's list out the advantages of having a dealer's ecommerce platform once again.
You will be able to facilitate a faster buying process to the buyers and in turn a faster selling process for yourself.
It will be extremely easy and smooth for you to create product listing of your business.
It is a costly affair to have an offline store in today's time; ecommerce platform is much more cost-effective.
Offline business requires offline marketing; online advertising and marketing is pretty affordable.
You can access to unlimited reach through your ecommerce platform.
It will be easier for you to show your customers price and product comparisons.
The turn around time for any services will be faster and you will be able to keep a pace with the market speed.
You can provide all sorts of payment modes to your customers, and they can pay as per their convenience.
The access area of your business will be widened, as with the help of the ecommerce website you can do away with all sorts of boundaries.
If these pointers do not excite you to set up your own ecommerce platform, then what else can do? Have you ever thought of gaining so many advantages just by taking a single move? If not, then it's time you should.
Conclusion
In a nutshell, you have to think different to target the current customers worldwide. If you stick to the age-old practices of business, you won't be able to increase your reach.
After going through this entire article, if you are convinced that you need an online ecommerce platform for your automobile business, then you need to adopt ecommerce management service to build your first website.
Congratulations in advance, as you are soon going to have an online presence. Your business will be visible to millions at one go with the help of your website.
Whenever you made up your mind, just remember Droom Ecommerce Management Services will be perfect for your website. Droom is one of the leading members of the online automobile services. They are aware of all the challenges, market standards, and customers mindset. So, if they agree to design your ecommerce website under Droom Cloud Services, your online business is bound to flourish to the next level for sure.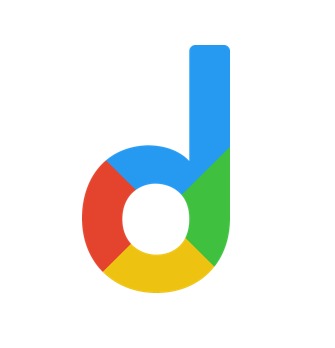 Droom is an automobile e-commerce platform offering a 21st-century automotive buying experience online with its four value pillars including trust, selection, low price, and convenience second to none. It offers 250k+ vehicles online in 1,100 cities — both used and new. Droom deals in buying and selling cars, 2-wheelers, and other vehicles too. It is an AI and data science-driven platform designed with the best ecosystem tools. Here, we have a team of auto-experts and auto enthusiasts who are dedicated to covering every sphere of the auto industry by simplifying the procedure of buying and selling with Unified Droom Experience. To know more, click here.