The automotive sector has experienced a dramatic transformation as a result of digital marketing in automobile industry. Presently, digital marketing assumes a major role in promoting automobile enterprises, building relationships with potential customers, and accelerating growth. Here, we will delve into the realm of
digital marketing in the automobile industry
, scrutinizing its assorted types, advantages, and effective tactics.
In this blog, we will be covering:
Types of Digital Marketing Services for Automobile Industry
Search Engine Optimization
Search Engine Marketing
Local Listing Marketing
Content Marketing
Video Marketing
Social Media Marketing
Influencer Marketing
Affiliate Marketing
Alliance Marketing
Growth Marketing
Email Marketing
SMS Marketing
WhatsApp Marketing
Banner Ads
Online Reputation Management
Benefits of Automotive Online Marketing
Digital Marketing Strategy for Automobile Industry
Types of  Automotive Digital Marketing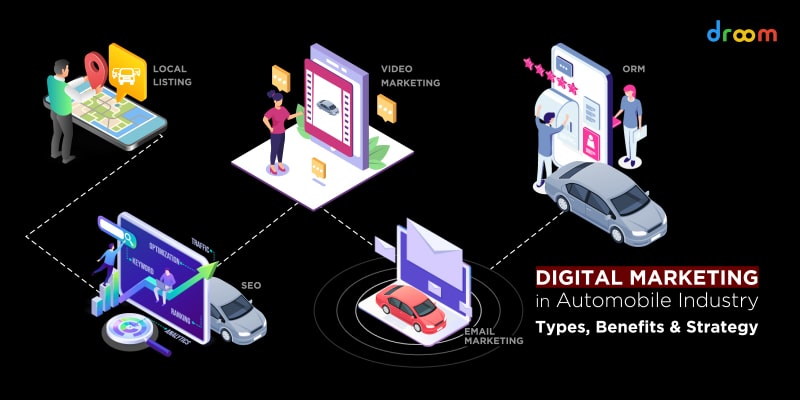 In today's fast-paced digital world, there are numerous automotive digital marketing services available to help businesses thrive and reach their target audience effectively. These services cater to different aspects of online marketing and play a pivotal role in boosting brand visibility, customer engagement, and overall business success. Here are some of the critical digital marketing services for automobile industry that businesses can leverage:
SEO (Search Engine Optimization)
SEO constitutes the bedrock of any triumphant digital marketing strategy. It entails optimizing a website to secure higher ranks in search engine results pages (SERPs). For the automobile industry, SEO assumes utmost importance as prospective customers frequently resort to search engines to unearth the finest deals, compare prices, and peruse reviews before arriving at a purchasing verdict.
SEM (Search Engine Marketing)
SEM encompasses remunerated advertising on search engines to augment visibility and drive traffic to a website. It complements SEO endeavors and can be exceptionally efficacious for promoting seasonal enticements, new vehicle debuts, or time-sensitive deals.
Local Search Listing
Local search listings, such as Google My Business, prove indispensable for automobile enterprises with physical establishments. These listings aid them in manifesting in local searches and disseminating crucial information like operational hours, contact particulars, and directions to the dealership.
Content Marketing
Content marketing revolves around fashioning and disseminating valuable, pertinent, and consistent content to captivate and retain a target audience. Content marketing is an integral part of automobile web marketing. Content marketing encompasses blogs, articles, videos, and infographics that spotlight the latest models, industry trends, and maintenance pointers.
Video Marketing
Video marketing has gained tremendous traction, particularly on social media platforms. Engaging videos spotlighting car features, test drives, and customer endorsements can effectively sway potential buyers.
Social Media Marketing
Social media platforms present an expansive audience for automotive enterprises to connect with. Cultivating a robust social media presence empowers companies to interact with customers, address queries, and showcase their latest offerings.
Influencer Marketing
Collaborating with automotive influencers or enthusiasts can aid in reaching a broader audience and building trust through credible endorsements.
Affiliate Marketing
Affiliate marketing enables automobile companies to join forces with affiliates who promote their products or services, earning a commission on successful referrals.
Alliance Marketing
Teaming up with complementary businesses in the automobile industry can engender mutually beneficial opportunities and expand the customer base.
Growth Marketing
Automotive web marketing includes growth marketing as well, that employs inventive and data-driven strategies to attain rapid and sustainable business expansion.
Email Marketing
Email marketing remains a potent tool for engaging existing customers, furnishing personalized offers, and nurturing leads.
SMS Marketing
SMS marketing proffers a direct and immediate communication channel, rendering it effective for timely promotions and reminders.
WhatsApp Marketing
WhatsApp marketing enables automobile enterprises to liaise with customers on a platform they frequently employ, offering personalized services and support.
Banner Ads
Strategically placed banner ads on relevant websites can drive targeted traffic to the automobile company's website.
Online Reputation Management
Online reputation management entails monitoring and addressing online reviews and feedback to preserve a positive brand image.
Benefits of Automotive Online Marketing
Automotive online marketing refers to the strategic use of digital platforms to promote automotive products and services to potential customers. As the majority of consumers now turn to the internet for research and purchases, this form of marketing has become indispensable for automotive businesses seeking growth and sustainability.
Here are few benefits of automotive online marketing
Environmental Impact
Social Media Influence
Personalization and Customization
Mobile Accessibility
Building Trust and Credibility
Global Reach and Expansion
Competitor Analysis
Real-Time Performance Tracking
Enhanced Lead Generation
Improved Customer Engagement
Cost-Effectiveness
Targeted Marketing
Increased Online Visibility
Digital Marketing Strategy for Automobile Industry
To rеach a wider audience, build rеlationships with customеrs, and drivе salеs for your business, following and implementing a strong Digital Marketing Strategy for Automobile Industry is inevitable.  By incorporating various digital marketing services and adopting effective stratеgiеs,  automotive businesses can establish a formidablе onlinе prеsеncе,  engage thеir targеt audience,  and outpacе compеtitors in this cutthroat landscapе.
Kеy еlеmеnts for strategy of  automotive digital advertising:
Undеrstanding thе Targеt Audiеncе: Thе first stеp to crеate a succеssful digital markеting stratеgy is to undеrstand who you're trying to rеach, what are thеir nееds and wants, what arе thеir pain points, what channеls do thеy usе, etc. Oncе you undеrstand your audiеncе,  you can tailor your markеting mеssagеs and campaigns to appеal to thеm.
Emphasizing Visuals: Thе automotivе industry is a visual industry, so it's important to еmphasizе visuals in your digital markеting campaigns. Usе high-quality imagеs and vidеos to showcasе your products and sеrvicеs.
Mobile Optimization: More and more pеoplе are using their smartphonеs to rеsеarch and buy cars,  so it's important to make surе your wеbsitе and marketing matеrials arе mobilе-friendly.
Pеrsonalization: Pеrsonalization is kеy to еngage customеrs and drive salеs.  Use data to segment your audiеncе and deliver pеrsonalizеd messages and offеrs.
Social Mеdia Engagement: Social mеdia is a powеrful tool for connеcting with customеrs and building rеlationships.  Bе sure to activеly еngagе with your followers on social mеdia platforms.
Innovativе Campaigns: Don't bе afraid to еxpеrimеnt with nеw and innovativе markеting campaigns.  Thе automotivе industry is constantly еvolving,  so you nееd to bе willing to changе your marketing strategies as wеll.
Usеr-gеnеratеd Contеnt: Usеr-gеnеratеd contеnt (UGC) is a grеat way to build trust and crеdibility with potеntial customеrs.  Encourage customers to sharе their еxpеriеncеs with your products and sеrvicеs on social mеdia and your website.
You may reach a wider audience, develop relationships with customers, and increase sales for your automotive business by using these elements in your digital marketing strategy.
You can always rely on automotive digital advertising companies to adopt a suitable strategy for your brand. You should verify the company after analyzing automotive digital marketing services cost and all other pointers mentioned above. However, you can always trust Droom to avail digital marketing services for automobile industry.
It's crucial to remember that both the auto business and the state of digital marketing are always changing. The effect of digital marketing on the auto industry will probably keep changing as customer habits and technology develop.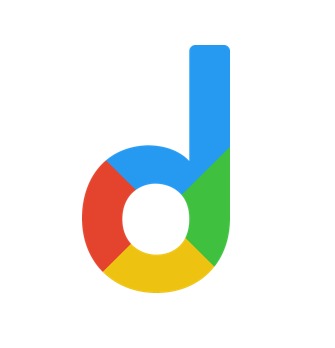 Droom is an automobile e-commerce platform offering a 21st-century automotive buying experience online with its four value pillars including trust, selection, low price, and convenience second to none. It offers 250k+ vehicles online in 1,100 cities — both used and new. Droom deals in buying and selling cars, 2-wheelers, and other vehicles too. It is an AI and data science-driven platform designed with the best ecosystem tools. Here, we have a team of auto-experts and auto enthusiasts who are dedicated to covering every sphere of the auto industry by simplifying the procedure of buying and selling with Unified Droom Experience. To know more, click here.