We tend to love our cars more than anything else. When even a smudge or scratch could cause agony, it is better to be aware of car maintenance tips, especially, if you have purchased a car recently. No need to own industry tools and no need to be worried, if you are not much aware of different car components and all, you can easily take care of your car to ensure a smooth journey.
In the excitement of owning a car, owners tend to neglect car maintenance and leave it all for the servicing centers. However, to bring down the maintenance cost at a servicing station and to keep your car in pristine condition throughout, here are the top 10 things to do to maintain a car.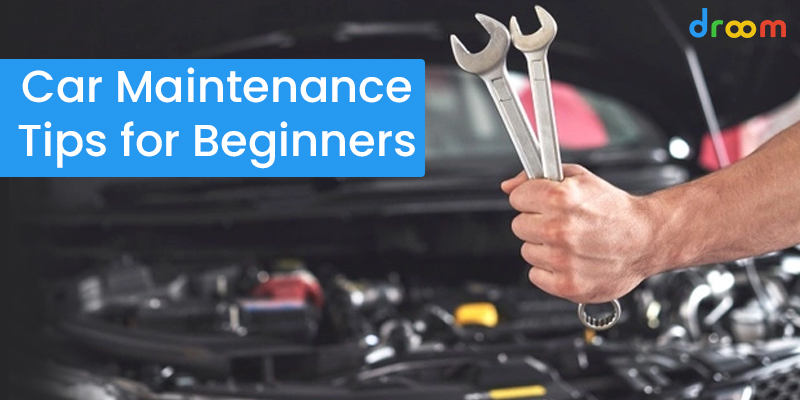 Car maintenance checklist for beginners
Here are some Car Maintenance Tips for Beginners:
Keep an eye on tyre pressure
Car tyres lose 1 PSI of air pressure every month. Keep an eye on tyre pressure and make sure that you are maintaining the tyre pressure to the right pressure levels all the time. You should check tyre pressure at least once a month to maintain durability.
Check Engine Oil and Oil Filter
You want your car engine to operate at its peak efficiency. For that to happen, you need to check engine oil. Over time dust and other impurities contaminate the engine oil and thus do not provide the ideal lubrication for the engine parts to operate smoothly. You can either replace the engine oil by yourself or visit the nearest service centers for the same.
Coolant, brake fluid, power steering fluid are the other important fluids necessary for a hassle-free driving experience. Make sure that you do not neglect these fluids and even get a proper understanding of their respective markings if, you are not aware of them.
Switch off AC and Lights when parked
Switching off AC and headlights is probably the most underrated new car care tips. There are times when in a hurry, people tend to forget to switch off the AC which drains the battery when parked. Make it a habit to switch off all before you park the car. You can find some tips to maintain Car AC.
Air filters keep the dust and debris on road away from the engine. Cleaning or replacing the air filters maintains the engine efficiency which in turn is good for fuel-efficiency. Over time the air filters get clogged with impurities. Make sure to clean air filters regularly.
Replace Windshield wipers
Windshield wipers usually work smoothly for 6 months after which they need to be replaced. If you hear any untoward sound whenever you try to clear the windshield, it is time to replace them as they can cause scratches on the windshield.
Wheel alignment ensures that your car moves in a straight direction. If the wheels are not aligned properly, they tend to move in a particular direction either, left or right. If you happen to notice any alignment distortion it is better to visit the tyre service stations to get them aligned for a safe drive.
Do not park your car in puddles of water as it can cause corrosion, and even affect other components badly. Park your car at places with adequate shade to protect the car paint from the scorching heat.
If you happen to move through flooded streets and your car stops abruptly it is better to leave it as it is. Do not try to start the engine as it causes bigger trouble for you. Get it towed away to the nearest service station.
Do not go overboard with driving
People tend to be excited to drive their new car. While they might not be properly skilled, yet people tend to go overboard with stunts and overseeding. Do not get into unnecessary showboating for your safety and that of your car.
Regular cleaning besides regular servicing
You cannot just leave it for the servicing station which you visit after months to maintain the hygiene and cleanliness of your car. Clean your car regularly. The case in point here is driving at night with dirt or dust on the windshield. When you need to have a proper view of the road and passing traffic even a slight difference in the view can cause trouble for you.
The most underrated aspect of maintaining the car is not reading the buyer's manual. Make sure you read and try to grasp as much information as possible about your car and its respective components. Reading the car manual helps you to understand the new car maintenance tips with better clarity. Rest, have fun driving and enjoy the perfect drive with your loved ones.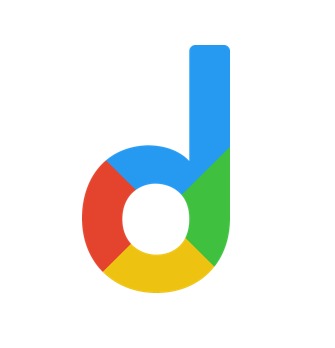 Droom is an automobile e-commerce platform offering a 21st-century automotive buying experience online with its four value pillars including trust, selection, low price, and convenience second to none. It offers 250k+ vehicles online in 1,100 cities — both used and new. Droom deals in buying and selling cars, 2-wheelers, and other vehicles too. It is an AI and data science-driven platform designed with the best ecosystem tools. Here, we have a team of auto-experts and auto enthusiasts who are dedicated to covering every sphere of the auto industry by simplifying the procedure of buying and selling with Unified Droom Experience. To know more, click here.