Bollywood is an industry that needs no introduction, and this flamboyant industry is all about entertainment and royalty. The people are interested in the upcoming movies, but the fans are equally interested in knowing the latest information and in the lives of their favorite Bollywood stars. And, the fame of these stars inspires a sense of interest amongst their fans, and what can be a better way to make a dazzling impression than making an entry in a gleaming automobile hence Bollywood stars have some of the most amazing cars.
From Akshay Kumar's Rolls Royce Phantom to Aamir Khan's Mercedes Benz Maybach S600, below is the list of some of the expensive cars owned by the Bollywood actors.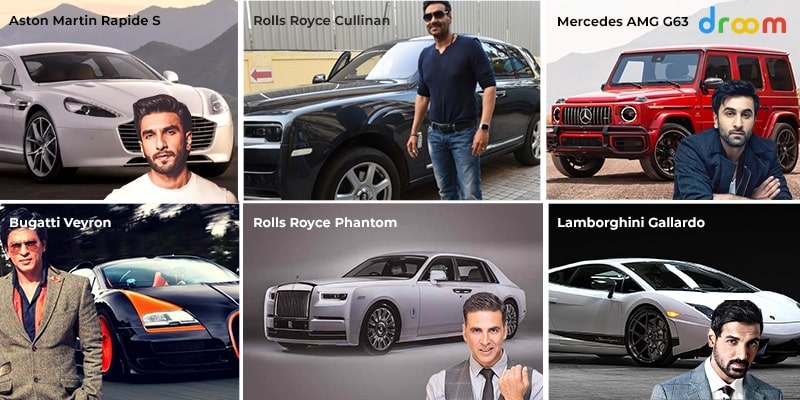 List of Expensive Cars owned by Bollywood Actors
Check here the Bollywood actors car collection here:
Aston Martin Rapide S – Ranveer Singh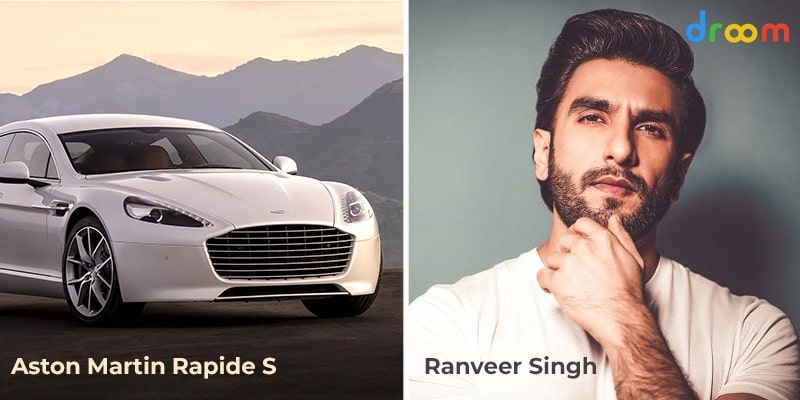 Ranveer Singh has been spotted numerous times with his beloved wife Deepika Padukone in this stunning car. However, he also owns a Lamborghini Urus which is another magnificent car he has.
This famous actor gifted himself Aston Martin Rapide S on his 32nd birthday. This car is powered by a naturally aspirated 6.0litre V12 engine known for generating 552 horsepower and 630Nm of torque. These factors allow the car to accelerate from a standstill to 100kph in 4.2seconds.
Rolls Royce Cullinan – Ajay Devgn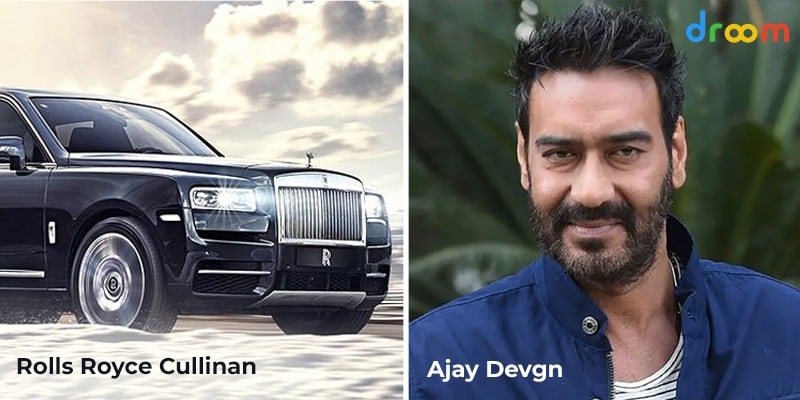 This car is Rolls Royce's first foray into the world of SUVs and currently, it is one of the costliest SUVs present in the auto market. It is known for accelerating from 0 to 100km/h in less than 5 seconds.
Rolls Royce Cullinan has a starting price of 6.95 crores, although some automobiles are customized as per the requirement and the additional cost gets added. However, Rolls Royce is one of the stunning cars owned by Ajay Devgn.
Bugatti Veyron – Shahrukh Khan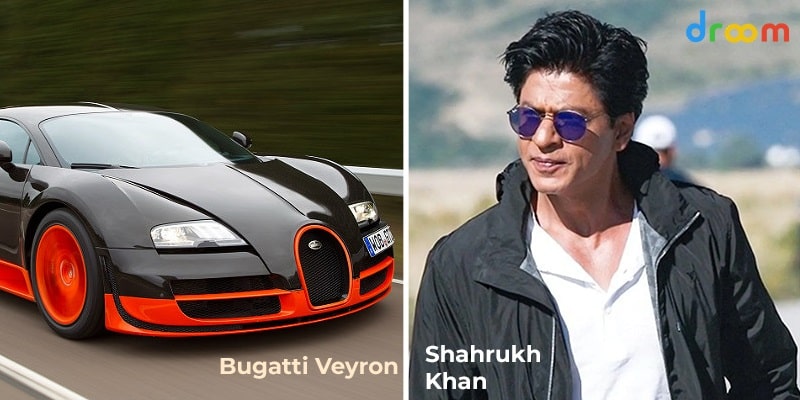 Bugatti Veyron is truly an iconic automobile, and it is nothing short of a beast when on road. This car is formerly the quickest automobile across the glove and the model that King Khan owns is no more available on the market. The cost for this model of Bugatti Veyron is close to 12 crores.
It is one of the most luxurious and expensive automobiles amongst the Bollywood celebrities. However, Shahrukh Khan owns other world-class cars too like different models of Audi, Mercedes, BMWs, and Rolls Royce.
Rolls Royce Phantom – Akshay Kumar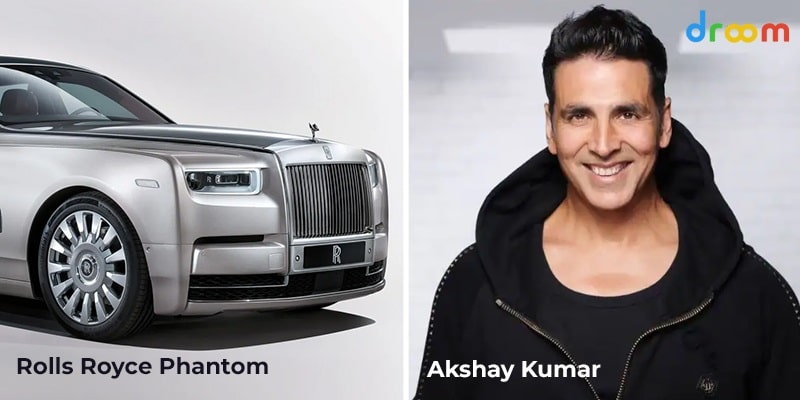 Rolls Royce Phantom comes with a 6.8-liter V12 engine and is known for making 453 horsepower and 720NM. It is one of the most expensive luxury cars ever and, it adds up to the charm of our Bollywood star Akshay Kumar.
Akshay Kumar has other expensive cars like Mercedes, Ferrari, and Range Rover Vogue.
Lamborghini Gallardo – John Abraham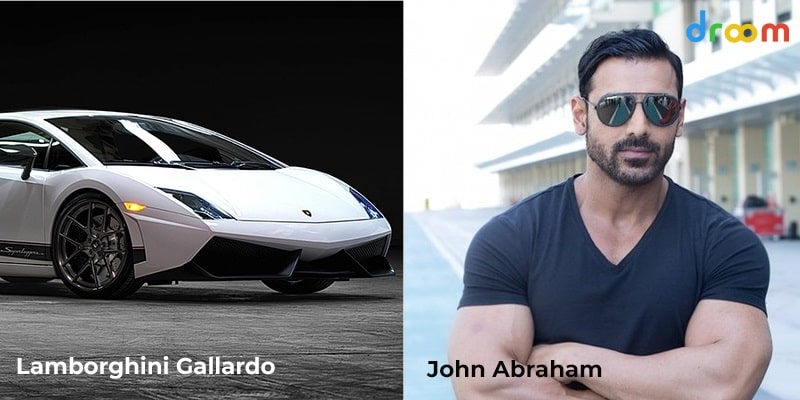 Lamborghini Gallardo is one of the finest cars owned by John Abraham. This car costs around 3 crore ex-showroom and is no longer produced. So, even if you have that much money, you still can't own the same.
John Abraham is a well-known actor from Bollywood and is one of the top car enthusiasts. His garage has everything from superbikes to supercars.
Mercedes AMG G63 – Ranbir Kapoor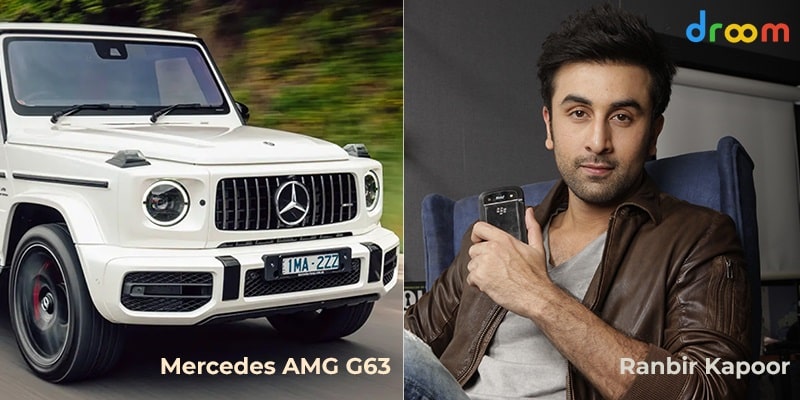 It is the most iconic midsized luxury SUV from Mercedes Benz. The bulky and classy appearance of this luxury SUV along polarizing and unique design makes it look like a stunner. Mercedes AMG G63 is one of the finest beasts from the garage of Ranbir Kapoor. He is one of the most popular actors from the 4th generation of India's oldest film family – Kapoor's.
Apart from all this, he owns a good collection of cars and bikes including Range Rover Vogue, Audi R8, Range Rover Sports, and Audi A8L.
If the above-mentioned celebrity cars are giving you FOMO, and at the same time you have budget constraints then worry no more as you can buy pre-owned luxury cars at Droom at a really affordable price. So, what are you waiting for? Go visit the droom website soon and explore the options of used luxury cars at droom as per your requirement, preference, and budget.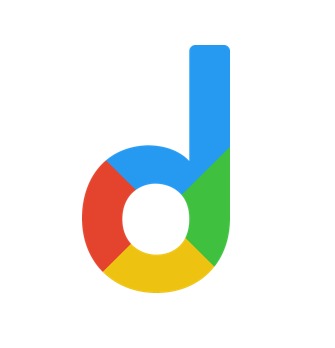 Droom is an automobile e-commerce platform offering a 21st-century automotive buying experience online with its four value pillars including trust, selection, low price, and convenience second to none. It offers 250k+ vehicles online in 1,100 cities — both used and new. Droom deals in buying and selling cars, 2-wheelers, and other vehicles too. It is an AI and data science-driven platform designed with the best ecosystem tools. Here, we have a team of auto-experts and auto enthusiasts who are dedicated to covering every sphere of the auto industry by simplifying the procedure of buying and selling with Unified Droom Experience. To know more, click here.