Buying a car needs a lot of time and research, especially if you are new in this market. Sometimes it becomes a tiring process. Every buyer has specific needs in mind. You have to consider several factors such as the price, fuel type, family size, and mileage. If you are buying second-hand cars, you may look at the mileage, the number of owners, and their age. One vital factor that affects your decision is the kind of body type. For instance, if you are buying a car for a family having 5 or more members, then you need a big car. If you need a car for office going purpose then a small-sized car is good for you considering the city traffic.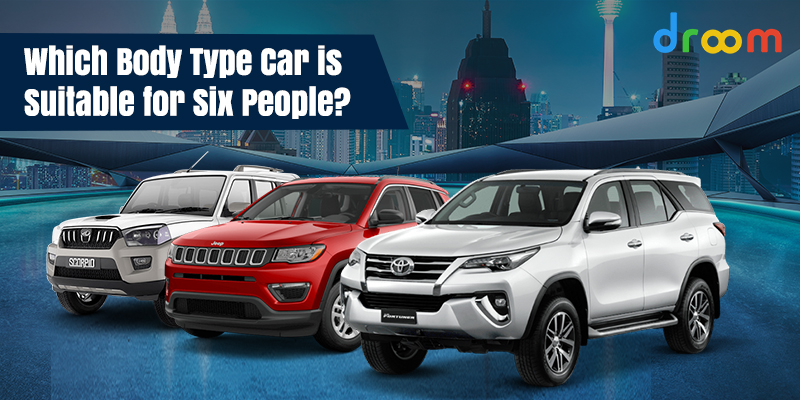 Best Options for Six-Seater Body Type Car
Body car types is a wide subject and the names of the cars differ from one country to another. The names of the cars are given according to the utility, design, customization, and used technology. There are many types of 6 seater cars in India and you can check their specifications before buying them:
The Best 6-Seater Cars – SUVs and MUVs
Though SUVs (Sport Utility Vehicle) and the MUVs (Multi Utility Vehicle) have similar designs, they are very different. MUVs are designed for creating utility and they have flexible seating options that range from 6-10 people. The body is a chassis frame and it can carry very huge luggage. Some of the best MUVs are Tata Sumo, Mahindra Bolera and Force Motors.
SUV vehicles can be used in every road condition that ranges from highways to country roads. In Indian roads, SUVs are perfect for long drives. Here the importance is given to the factors including using advanced technologies for gearbox, engine, and interior space. These cars have features that are suited for a long drive and they have good technologies for suspensions. A lot of importance is given to the interior as well as exterior and quality of drive. Some of the examples of SUVs are XUV 500, Mahindra Scorpio, and Tata Safari Storme. You can opt for used SUV cars too.
Minivan/Van is considered one of the best body types for six people
Minivan or vans are common types of vehicles that are used for transporting people or goods. These cars are covered, cubical in shape, higher and longer compared to cars, however, smaller than trucks. Cargo barriers are there behind their front seat so that cargos do not roll over; many vans have cargo barriers fitted into their door so that drivers can pass cargo.
Many car buyers still favor these vans because they provide a lot of space and makes traveling a lot more comfortable. This is a great vehicle for a family of 6 or more people. Depending on the preferences and needs of various buyers, plenty of vans are available in the market ranging from a passenger van, full-sized van, minivans, and many more. These cars may not be the most attractive or sleekest cars, but their body types and their doors make it comfortable for people and cargo. This car is designed for large families. They are sturdy, require less maintenance, and run really long.
Wagons – good combination of sedans and hatchbacks
Wagons are perfect for long journeys with six or more people. These car models have the benefit of a very large space behind their second row. You can use these cars for luggage purposes, and you can put additional seats when you need them. There are car makers who make station wagons. Modern-day wagons have evolved a lot. Wagons have all the amenities of SUVs and you can consider buying them. These vehicles have everything such as spacious interiors, four-wheel drive, high efficiency, high performance, and advanced technologies. Some of the cars in this section are Mahindra Quanto, Maruti Suzuki Wagon R, Tata Indigo Marina. Nissan Evalia and Maruti Suzuki Ertiga are classified as wagons.
These are some of the body type cars that can be used by families of 6 people. The names differ in different regions and countries and car manufacturers give new names to car body styles to get the benefits of newness. You need to research on Droom for more details and their prices. Droom also provides many second-hand versions of these cars, which will help these cars to fit your pocket.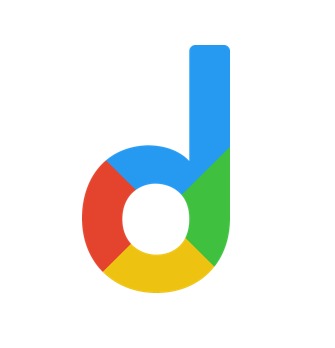 Droom is an automobile e-commerce platform offering a 21st-century automotive buying experience online with its four value pillars including trust, selection, low price, and convenience second to none. It offers 250k+ vehicles online in 1,100 cities — both used and new. Droom deals in buying and selling cars, 2-wheelers, and other vehicles too. It is an AI and data science-driven platform designed with the best ecosystem tools. Here, we have a team of auto-experts and auto enthusiasts who are dedicated to covering every sphere of the auto industry by simplifying the procedure of buying and selling with Unified Droom Experience. To know more, click here.